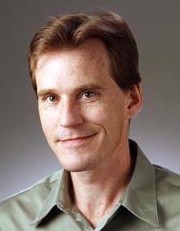 Steve C. Danzer , PhD
Professor-Affiliate
Childrens Hospital Bldg R
COM Anesthesiology - 0054
Our laboratory focuses on two debilitating – and possibly related – diseases: epilepsy and autism. Epilepsy is the most common disease associated with autism, so it is likely that the two disorders share common etiologies. Unfortunately, medical research has yet to produce preventatives or cures for either disease. Our research seeks to understand the basic mechanisms behind the development of these diseases. By understanding the building blocks of the diseases, we hope to develop new and more effective treatments for them.
Diseases affecting the developing brain are some of the most devastating, and difficult to treat, pediatric ailments. Many of these diseases are hard to diagnose, lack effective treatments and become more severe with time. Making matters worse, developing neurons are extremely vulnerable cells. Their growth can be disrupted directly by the disease, secondarily as normal brain regions suffer from abnormal activity in the affected brain region, and even as an unwanted side effect from medications for symptoms such as seizures.
One brain region that is particularly vulnerable is the hippocampal dentate gyrus. These neurons are among the last to be generated in the brain, and are one of the few populations of neurons produced in the adult brain. Our research focuses on the effects of epilepsy and autism on this brain region, and investigates the role aberrant cells in this region may play in the development of epilepsy. 
Peer Reviewed Publications
Danzer SC