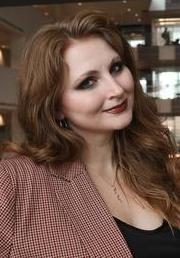 Erin Drake
Academic Advisor
French Hall
A&S Advising - 0037
Erin joined the A&S Advising staff in July 2021. She works with undergraduate Psychology students. Previously, she worked at Ohio University for nearly two years as an Admissions Advisor in Undergraduate Admissions. Erin's professional passions include pedagogy, student retention, and making higher education access\ible across diverse student populations. 

Originally from Indianapolis, Indiana, Erin attended Ball State University where she earned Bachelor of Arts degrees in English and Telecommunications in 2017. She later went on to obtain her Master of Arts in Film Studies from Ohio University in 2019. While in graduate school, Erin designed and taught two courses: Queer Representation in Film (Fall 2018) and The Sex Symbol in Hollywood (Spring 2019). She also completed a master's thesis entitled, "Queer Narratives in Disco Films: Saturday Night Fever, Xanadu, and Beyond."

Outside of work, Erin enjoys reading, pilates, and getting the most out of her Criterion Channel subscription.
Bachelor of Arts: Ball State University Muncie, IN, 2017 (English - English Studies)
Bachelor of Arts: Ball State University Muncie, IN, 2017 (Telecommunications - Digital Video Production)
Master of Arts: Ohio University Athens, OH, 2019 (Film Studies)