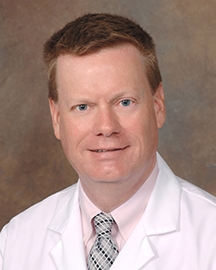 David M. Ficker
Professor
One Stetson Square
2340
COM Neurology Epilepsy - 0525
Stetson Building
Suite 2300
Cincinnati, Ohio 45267-0525
Medical Degree, University of Cincinnati
Internship, Christ Hospital, Cincinnati, OH (Internal Medicine)
Residency, Mayo Clinic (Neurology)
Fellowship, Mayo Clinic (EEG/Epilepsy)
Bachelor of Science, University of Cincinnati Cincinnati OH , 06-1988 (Biochemistry)
Positions and Work Experience
2008 -2016 Associate Professor of Neurology (with tenure), University of Cincinnati College of Medicine, Department of Neurology
2006 -2008 Associate Professor of Neurology (Tenure Track), University of Cincinnati College of Medicine, Department of Neurology
2000 -2006 Assistant Professor of Neurology (Tenure Track), University of Cincinnati College of Medicine, Department of Neurology
1997 -2000 Assistant Professor of Neurology (Clinical Track), University of Cincinnati College of Medicine, Department of Neurology
1997 - Attending Physician, University Hospital, Cincinnati Ohio
1997 -2003 Staff Physician, Cincinnati Veterans Administration Medical Center , Cincinnati Ohio
1997 - Neurologist , Faculty practice of Department of Neurology, University Neurology, Inc., Cincinnati Ohio
1997 - Provider, Univeristy of Cincinnati Physicians, Cincinnati Ohio
1998 -2003 Consultant in Neurology, The Christ Hospital, Cincinnati Ohio
1998 - Neurologist , University of Cinicnnati Neuroscience Institute, Cincinnati Ohio
2000 - Associate Director, Univeristy Of Cincinnati College of Medicine, Cincinnati Epilepsy Center
2002 - Medical Director, EEG Lab and Epilepsy Monitoring Unit, University Hospital, University of Cincinnati College of Medicine, Cincinnati Ohio
2007 - Program Director , Clinical Neuropygsiology Fellowship, University of Cincinnati College of Medicine, Cincinnati Ohio
2016 - Professor of Neurology, University of Cincinnati College of Medicine, Department of Neurology
Research and Practice Interests
Epilepsy, Seizure Disorders, Electroencephalogram
Clinical Neuropsychology
Neurology
Clinical Neurophysiology
Epilepsy
Neurology
American Board of Psychiatry and Neurology (Epilepsy)
08/11/2014
American Board of Psychiatry and Neurology (Neurology)
01/27/1998
2006 to 2011 Co-investigator: The Greater Cincinnati/Northern Kentucky NETT Network Hub and Spoke System. 1U10NS058982-01. Principal investigator of clinical center: Arthur Pancioli, M.D.
2007 to 2009 Principal Investigator: Neurobiology of depression and suicidality in epilepsy: a functional MRI study. Epilepsy Foundation Targeted Research Initiative for Mood Disorders
2005 to present Co-investigator: An open-label extension trial to determine safety and efficacy of long-term oral SPM 927 in patients with partial seizures. Schwartz Pharma.
2007 to 2009 Principal Investigator: An international, double-blind, parallel-group, placebo-controlled, randomized study: evaluation of the efficacy and safety of brivaracetam in subjects (> 16 to 70 years old) with partial onset seizures. UCB Pharma.
2008 to present Principal Investigator: An open-label multicenter, follow-up trial to evaluate the long-term safety and efficacy of brivaracetam used as adjunctive treatment at a flexible dose up to a maximum of 150 mg/day in subjects aged 16 years or older suffering from epilepsy. UCB Pharma
2008 to present Principal Investigator: Double-Blind, Placebo-Controlled, Efficacy and Safety Study of Clobazam (0.25, 0.5 and 1.0 mg/kg/day) in Patients with Lennox-Gastaut Syndrome. Ovation Pharmaceuticals
2008 to present Principal Investigator: Safety and Effectiveness of Open Label Clobazam in Subjects with Lennox-Gastaut Syndrome. Ovation Pharmaceuticals
2008 to present Co-Investigator: A double-blind, placebo-controlled, dose-escalation, parallel-group study to evaluate the efficacy and safety of E207 (perampanel) given as adjunctive therapy in subjects with refractory partial seizures. Eisai
2008 to present Co-Investigator: A 14-month open-label extension phase of the double-blind, placebo-controlled, dose-escalation, parallel-group studies to evaluate the efficacy and safety of E2007 (perampanel) given as adjunctive therapy in subjects with refractory partial seizures. Eisai
Investigators:Ficker, David 03-01-2005 -02-28-2006 University of Cincinnati Neuroscience Institute Aggressive Management of Epilepsy in Adults Role:PI $25,000.00 Closed Level:Industry
Grant: #1-U01-NS-042372-01-A1-S0-E0 Investigators:Ficker, David 12-01-2004 -11-30-2005 National Institute of Neurological Disorders and Stroke Early Randomized Surgical Epilepsy Trial (ERSET) Role:PI $29,100.00 Closed Level:Federal
Grant: #5-K23-NS-02170-05-A0-S0-E0 Investigators:Ficker, David 04-05-2000 -03-31-2006 National Institute of Neurological Disorders and Stroke Quality of Life in Newly Diagnosed Epilepsy and Seizures Role:PI $664,159.00 Closed Level:Federal
Grant: #005064-001 Investigators:Eliassen, James; Ficker, David; Nelson, Erik; Szaflarski, Jerzy 07-01-2007 -12-31-2009 Epilepsy Foundation Neurobiology of Depression and Suicidality in Epilepsy: A Functional MRI Study Role:PI $50,000.00 Active Level:Private Non-Profit
Peer Reviewed Publications
Meador,K. J., Baker,G. A., Browning,N., Clayton-Smith,J., Combs-Cantrell,D. T., Cohen,M., Kalayjian,L. A., Kanner,A., Liporace,J. D., Pennell,P. B., Privitera,M., Loring,D. W., NEAD Study Group (2009. ) Cognitive function at 3 years of age after fetal exposure to antiepileptic drugs .The New England journal of medicine, , 360 (16 ) ,1597 -1605
D'Souza,W. J., Fryer,J. L., Quinn,S. J., Taylor,B. V., Ficker,D. M., O'Brien,T. J., Pearce,N. E., Cook,M. J. (2007. ) The Tasmanian Epilepsy Register--a community-based cohort. Background and methodology for patient recruitment from the Australian national prescription database .Neuroepidemiology, , 29 (3-4 ) ,255 -263
Meador,K. J., Baker,G. A., Finnell,R. H., Kalayjian,L. A., Liporace,J. D., Loring,D. W., Mawer,G., Pennell,P. B., Smith,J. C., Wolff,M. C., NEAD Study Group (2006. ) In utero antiepileptic drug exposure: fetal death and malformations .Neurology, , 67 (3 ) ,407 -412
Szaflarski,M., Szaflarski,J. P., Privitera,M. D., Ficker,D. M., Horner,R. D. (2006. ) Racial/ethnic disparities in the treatment of epilepsy: what do we know? What do we need to know? .Epilepsy & behavior : E&B, , 9 (2 ) ,243 -264
Ficker,D. M., Privitera,M., Krauss,G., Kanner,A., Moore,J. L., Glauser,T. (2005. ) Improved tolerability and efficacy in epilepsy patients with extended-release carbamazepine .Neurology, , 65 (4 ) ,593 -595
Goldberg-Stern,H., Gadoth,N., Ficker,D., Privitera,M. (2005. ) The effect of age and structural lesions on postictal language impairment .Seizure : the journal of the British Epilepsy Association, , 14 (1 ) ,62 -65
Privitera,M., Ficker,D. M. (2004. ) Assessment of adverse events and quality of life in epilepsy: design of a new community-based trial .Epilepsy & behavior : E&B, , 5 (6 ) ,841 -846
Tang,Y., Lu,A., Ran,R., Aronow,B. J., Schorry,E. K., Hopkin,R. J., Gilbert,D. L., Glauser,T. A., Hershey,A. D., Richtand,N. W., Privitera,M., Dalvi,A., Sahay,A., Szaflarski,J. P., Ficker,D. M., Ratner,N., Sharp,F. R. (2004. ) Human blood genomics: distinct profiles for gender, age and neurofibromatosis type 1 .Brain research.Molecular brain research, , 132 (2 ) ,155 -167
Tang,Y., Glauser,T. A., Gilbert,D. L., Hershey,A. D., Privitera,M. D., Ficker,D. M., Szaflarski,J. P., Sharp,F. R. (2004. ) Valproic acid blood genomic expression patterns in children with epilepsy - a pilot study .Acta Neurologica Scandinavica, , 109 (3 ) ,159 -168
Rose,A. B., McCabe,P. H., Gilliam,F. G., Smith,B. J., Boggs,J. G., Ficker,D. M., Moore,J. L., Passaro,E. A., Bazil,C. W., Consortium for Research in Epilepsy (2003. ) Occurrence of seizure clusters and status epilepticus during inpatient video-EEG monitoring .Neurology, , 60 (6 ) ,975 -978
Szaflarski,J. P., Szaflarski,M., Hughes,C., Ficker,D. M., Cahill,W. T., Privitera,M. D. (2003. ) Psychopathology and quality of life: psychogenic non-epileptic seizures versus epilepsy .Medical science monitor : international medical journal of experimental and clinical research, , 9 (4 ) ,CR113 -8
Szaflarski,J. P., Hughes,C., Szaflarski,M., Ficker,D. M., Cahill,W. T., Li,M., Privitera,M. D. (2003. ) Quality of life in psychogenic nonepileptic seizures .Epilepsia, , 44 (2 ) ,236 -242
Welty,T. E., Gidal,B. E., Ficker,D. M., Privitera,M. D. (2002. ) Levetiracetam: a different approach to the pharmacotherapy of epilepsy .The Annals of Pharmacotherapy, , 36 (2 ) ,296 -304
Privitera,M. D., Welty,T. E., Ficker,D. M., Welge,J. (2002. ) Vagus nerve stimulation for partial seizures .Cochrane database of systematic reviews (Online), , (1) (1 ) ,CD002896
Ficker,D. M., Shukla,R., Privitera,M. D. (2001. ) Postictal language dysfunction in complex partial seizures: effect of contralateral ictal spread .Neurology, , 56 (11 ) ,1590 -1592
Szaflarski,J. P., Ficker,D. M., Cahill,W. T., Privitera,M. D. (2000. ) Four-year incidence of psychogenic nonepileptic seizures in adults in hamilton county, OH .Neurology, , 55 (10 ) ,1561 -1563
Ficker,D. M. (2000. ) Sudden unexplained death and injury in epilepsy .Epilepsia, , 41 Suppl 2 ,S7 -12
Ficker,D. M., So,E. L., Mosewich,R. K., Radhakrishnan,K., Cascino,G. D., Sharbrough,F. W. (1999. ) Improvement and deterioration of seizure control during the postsurgical course of epilepsy surgery patients .Epilepsia, , 40 (1 ) ,62 -67
Ficker,D. M., Cascino,G. D., Clements,I. P. (1998. ) Cardiac asystole masquerading as temporal lobe epilepsy .Mayo Clinic proceedings.Mayo Clinic, , 73 (8 ) ,784 -786
Ficker,D. M., So,E. L., Shen,W. K., Annegers,J. F., O'Brien,P. C., Cascino,G. D., Belau,P. G. (1998. ) Population-based study of the incidence of sudden unexplained death in epilepsy .Neurology, , 51 (5 ) ,1270 -1274
Ficker,D. M., Westmoreland,B. F., Sharbrough,F. W. (1997. ) Epileptiform abnormalities in hepatic encephalopathy .Journal of clinical neurophysiology : official publication of the American Electroencephalographic Society, , 14 (3 ) ,230 -234
Ficker,D. M., Hammack,J. E. (1995. ) Primary central nervous system lymphoma presenting as autonomic dysfunction .Journal of neuro-oncology, , 23 (3 ) ,245 -248
Ficker DM, Westmoreland BF, Sharbrough FW (1997. ) Lesional temporal lobe epilepsy; ictal semiology and operative outcome. Epilepsy, , 1997 (10 ) ,298
D'Souza, W J; Quinn, S J; Fryer, J L; Taylor, B V; Ficker, D M; O'Brien, T J; Pearce, N; Cook, M J (2012. ) The prevalence and demographic distribution of treated epilepsy: a community-based study in Tasmania, Australia.Acta neurologica Scandinavica, , 125 (2 ) ,96-104
Shafer, P O; Buelow, J; Ficker, D M; Pugh, M J; Kanner, A M; Dean, P; Levisohn, P (2011. ) Risk of adverse events on epilepsy monitoring units: a survey of epilepsy professionals.Epilepsy & behavior : E&B, , 20 (3 ) ,502-5
D'Souza, Wendyl J; Fryer, Jayne L; Quinn, Stephen J; Taylor, Bruce V; Ficker, David M; O'Brien, Terence J; Pearce, Neil E; Cook, Mark J (2007. ) The Tasmanian Epilepsy Register--a community-based cohort. Background and methodology for patient recruitment from the Australian national prescription database.Neuroepidemiology, , 29 (3-4 ) ,255-63
Szaflarski, Magdalena; Szaflarski, Jerzy P; Privitera, Michael D; Ficker, David M; Horner, Ronnie D (2006. ) Racial/ethnic disparities in the treatment of epilepsy: what do we know? What do we need to know?.Epilepsy & behavior : E&B, , 9 (2 ) ,243-64
Ficker, D M; Privitera, M; Krauss, G; Kanner, A; Moore, J L; Glauser, T (2005. ) Improved tolerability and efficacy in epilepsy patients with extended-release carbamazepine.Neurology, , 65 (4 ) ,593-5
Tang, Yang; Lu, Aigang; Ran, Ruiqiong; Aronow, Bruce J; Schorry, Elizabeth K; Hopkin, Robert J; Gilbert, Donald L; Glauser, Tracy A; Hershey, Andrew D; Richtand, Neil W; Privitera, Michael; Dalvi, Arif; Sahay, Alok; Szaflarski, Jerzy P; Ficker, David M; Ratner, Nancy; Sharp, Frank R (2004. ) Human blood genomics: distinct profiles for gender, age and neurofibromatosis type 1.Brain research. Molecular brain research, , 132 (2 ) ,155-67
Privitera, Michael; Ficker, David M (2004. ) Assessment of adverse events and quality of life in epilepsy: design of a new community-based trial.Epilepsy & behavior : E&B, , 5 (6 ) ,841-6
Tang, Y; Glauser, T A; Gilbert, D L; Hershey, A D; Privitera, M D; Ficker, D M; Szaflarski, J P; Sharp, F R (2004. ) Valproic acid blood genomic expression patterns in children with epilepsy - a pilot study. Acta neurologica Scandinavica, , 109 (3 ) ,159-68
Szaflarski, Jerzy P; Szaflarski, Magdalena; Hughes, Cindy; Ficker, David M; Cahill, William T; Privitera, Michael D (2003. ) Psychopathology and quality of life: psychogenic non-epileptic seizures versus epilepsy. Medical science monitor : international medical journal of experimental and clinical research, , 9 (4 ) ,CR113-8
Rose, A B; McCabe, P H; Gilliam, F G; Smith, B J; Boggs, J G; Ficker, D M; Moore, J L; Passaro, E A; Bazil, C W (2003. ) Occurrence of seizure clusters and status epilepticus during inpatient video-EEG monitoring. Neurology, , 60 (6 ) ,975-8
Szaflarski, Jerzy P; Hughes, Cynthia; Szaflarski, Magdalena; Ficker, David M; Cahill, William T; Li, Maureen; Privitera, Michael D (2003. ) Quality of life in psychogenic nonepileptic seizures. Epilepsia, , 44 (2 ) ,236-42
Welty, Timothy E; Gidal, Barry E; Ficker, David M; Privitera, Michael D (2002. ) Levetiracetam: a different approach to the pharmacotherapy of epilepsy. The Annals of pharmacotherapy, , 36 (2 ) ,296-304
Privitera, M D; Welty, T E; Ficker, D M; Welge, J (2002. ) Vagus nerve stimulation for partial seizures.Cochrane database of systematic reviews (Online), , (1 ) ,CD002896
Ficker, D M; Shukla, R; Privitera, M D (2001. ) Postictal language dysfunction in complex partial seizures: effect of contralateral ictal spread. Neurology, , 56 (11 ) ,1590-2
Szaflarski, J P; Ficker, D M; Cahill, W T; Privitera, M D (2000. ) Four-year incidence of psychogenic nonepileptic seizures in adults in hamilton county, OH. Neurology, , 55 (10 ) ,1561-3
Ficker, D M (2000. ) Sudden unexplained death and injury in epilepsy. Epilepsia, , 41 Suppl 2 ,S7-12
Ficker, D M; So, E L; Mosewich, R K; Radhakrishnan, K; Cascino, G D; Sharbrough, F W (1999. ) Improvement and deterioration of seizure control during the postsurgical course of epilepsy surgery patients. Epilepsia, , 40 (1 ) ,62-7
Ficker, D M; So, E L; Shen, W K; Annegers, J F; O'Brien, P C; Cascino, G D; Belau, P G (1998. ) Population-based study of the incidence of sudden unexplained death in epilepsy. Neurology, , 51 (5 ) ,1270-4
Ficker, D M; Cascino, G D; Clements, I P (1998. ) Cardiac asystole masquerading as temporal lobe epilepsy. Mayo Clinic proceedings. Mayo Clinic, , 73 (8 ) ,784-6
Ficker, D M; Westmoreland, B F; Sharbrough, F W (1997. ) Epileptiform abnormalities in hepatic encephalopathy. Journal of clinical neurophysiology : official publication of the American Electroencephalographic Society, , 14 (3 ) ,230-4
Ficker, D M; Hammack, J E (1995. ) Primary central nervous system lymphoma presenting as autonomic dysfunction. Journal of neuro-oncology, , 23 (3 ) ,245-8
Hartings, Jed A; Wilson, J Adam; Hinzman, Jason M; Pollandt, Sebastian; Dreier, Jens P; DiNapoli, Vince; Ficker, David M; Shutter, Lori A; Andaluz, Norberto (2014. ) Spreading depression in continuous electroencephalography of brain trauma.Annals of neurology, ,
Knight, William A; Hart, Kimberly W; Adeoye, Opeolu M; Bonomo, Jordan B; Keegan, Shaun P; Ficker, David M; Szaflarski, Jerzy P; Privitera, Michael D; Lindsell, Christopher J (2013. ) The incidence of seizures in patients undergoing therapeutic hypothermia after resuscitation from cardiac arrest.Epilepsy research, , 106 (3 ) ,396-402
Weathers, Allison L; Haq, Ihtsham U; Ficker, David M; Ney, John P; Meyers, Steven L (2019. ) Neurology steering board effects change for a major electronic health record vendor.Neurology. Clinical practice, , 9 (4 ) ,360-364
Alsherbini, Khalid A; Plancher, Joao Mc-O?Neil; Ficker, David M; Foreman, Brandon P; Adeoye, Opeolu M; Ying, Jun; Privitera, Michael D (2017. ) Stimulus-Induced Rhythmic, Periodic, or Ictal Discharges in Coma-Incidence and Interrater Reliability of Continuous EEG After a Standard Stimulation Protocol: A Prospective Study.Journal of clinical neurophysiology : official publication of the American Electroencephalographic Society, , 34 (4 ) ,375-380
1988 Phi Beta Kappa Honor Society
1992 Alpha Omega Alpha Medical Honor Society
2000 to 2004 Examiner, American Board of Psychiatry and Neurology
2000 to 2006 Mentored Patient-Oriented Research Career Development Award, National Institutes of Health (K23)
2002 Named in Who's Who in Medicine and Healthcare 2002-3 edition
2004 Cincinnati Business Courier. Forty under 40
2005 Best Doctors in America 2005-2007 (www.bestdoctors.com)
2005 Cincinnati Magazine Top Doctors
2007 Best Doctors in America 2007-2008
2008 Attendee, American Academy of Neurology Palatucci Advocacy Leadership Forum
2009 Attendee, American Academy of Neurology on the Hill
Post Graduate Training and Education
1993-1996 Residency, Neurology, Mayo Medical School, , Rochester, MN
1996-1997 Fellowship, Clinical Neurophysiology in Epilepsy, Mayo Clinic, , Rochester, MN
epilepsy seizure
1994 to present American Academy of Neurology
1997 to present American Epilepsy Society
Academic - Stetson Building
Suite 2300
Cincinnati  Ohio, 45267-0525
Phone: 513-558-2968
Fax: 513-558-4887
david.ficker@uc.edu