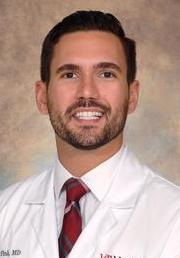 Andrew Fink
Clinical Instructor
Personal Statement
I recently came across a research paper that I wrote in college titled, "The Evolution of the Vertebrae Eye". It detailed the step-by-step process by which it is postulated that a flat patch of photoreceptors, without any sense of depth or directionality, developed into the incredibly complex human eye that we know today. A smile slowly emerged on my face as I eagerly scanned the pages that I first wrote some six years ago. I began to reminisce on my earliest memory of anything eye-related—sitting on my parents' bed one night after grade school, excitedly pointing to a cross-section diagram of an eye in my textbook and describing to them how it works. While I am excited to pursue ophthalmology residency, I understand that an ophthalmologist is a physician first. Therefore, I look forward to receiving solid medical training during my internship year which will prepare me with the skills and knowledge necessary to confidently manage any medical situation, whether it is an emergency, inpatient care, or outpatient visit. I feel fortunate, happy, and confident as I start down this rewarding career path and I'm looking forward to all the experiences I will have and people I will meet along the way.

Why I Chose Cincinnati
I chose Cincinnati because I felt that it would be the place where I would receive the best training, yet where I'd also be the most comfortable and well-supported. I felt instant connections with all of the faculty during interview day and I could tell that they genuinely cared for their residents, starting with the Program Director and trickling down. I also knew that during my Ophthalmology years excellent surgical training would be provided at a variety of academic and private locations such as the UC Med Center, the VA, Children's hospital, and Cincinnati Eye Institute. Add in the fact that I am excited to return to my home state of Ohio, and we've got ourselves a winner!
 
MD: Jacobs School of Medicine and Biomedical Sciences at the University at Buffalo