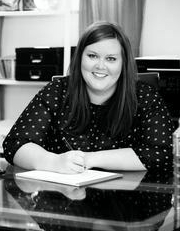 Emma Wright Fletcher
Assoc Professor - Educator
Assistant Professor - Educator
Teachers College
660A
CECH Criminal Justice -
Emma Wright Fletcher, a graduate of the University of Kentucky Law School, is a partner with The Wright Law Group.  The firm has a general practice which includes family law, criminal law, estates and probate, personal injury, bankruptcy and small business law.  She is the program coordinator of UC's Paralegal Studies program, as well as an instructor of Business Law at Sinclair College, Mason campus.

Emma is on the national conference committee for the American Association for Paralegal Education (AAfPE).  She has presented at national and regional AAfPE conferences as well as at teaching conferences.  She is currently updating a Will, Trusts and Estates paralegal text and designing a legal research application.  Emma has also been invited by the American Bar Association Approval Commission on Paralegal to assist in the conducting of approval/reapproval site visits of paralegal programs in the United States.

Emma teaches several courses in the paralegal program including Family Law,  Legal Research I, Corporations & Business Organizations, and Law Office Technology.