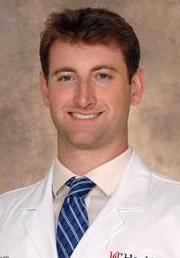 Matthew Vincent Fry
Medical Resident/Fellow
Personal Statement
I am humbled to have been on my hospital's Urology, Surgical Oncology, and Transplant teams. The time I spent caring for the patients on these services was incredibly impactful. I remember well celebrating with a patient the removal of a bladder stone the size of a softball. I still think about the gratitude a patient expressed to me for always checking in on him, even if it were for a cup of water, and how he passed away shortly thereafter. I continue to reflect on the dichotomy of emotions I witnessed between the families of deceased transplant donors, and the recipients and their families. Even the simple and routine activities of inpatient care I performed, from optimizing pain relief, to trending improvements in serum creatinine levels after a kidney transplant, still had a necessary and tangible impact on a patient's overall wellbeing. I have come to appreciate how each encounter with a patient is an opportunity to connect with him or her as a person. Becoming an ophthalmologist is the culmination of my passions. Having already witnessed some of the raw emotions in the field – including the highs and lows of overcoming a diagnosis of uveal melanoma, the intensity of fending off end-stage glaucoma, and the gratitude that comes after a cataract surgery - I am inspired by the physicians and patients who share these journeys together. My goal in life is to similarly provide compassionate care for patients in these life-altering situations.

Why I Chose Cincinnati
I was born and raised in Cincinnati. Not only did I grow up here; I have also grown into myself here. I found my passion for service while volunteering at Habitat for Humanity in Madisonville, building houses and community among amazing people during my summers. I found my passion for medicine and ophthalmology while working as a hospital scribe for incredible ocular oncologists at the Barrett Center. As a medical student here at UC, I found new ways to explore my passions, including organizing free healthcare clinics and publishing papers. Now as I embark on this next step in my career, I am excited to continue working with my mentors and finding new ones here at UC, to best develop my medical training so that I can continue to grow and give back to the people and communities that make Cincinnati the city that I love.
 
MD : University of Cincinnati College of Medicine