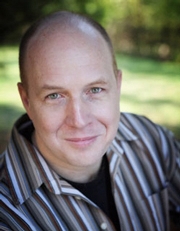 Stephen Goers
Adjunct Assistant Professor
Adjunct Assistant Professor of Musical Theatre
Memorial Hall
232
CCM TAPAA - 0003
Stephen Goers grew up studying classical piano, though his first love was rock and pop music and he became heavily involved in the theatre in his teens. He received his bachelor's degree in jazz studies at DePaul University in 1992. After graduation, Steve returned to the theater and toured the US and Africa with productions of Barnum and Bubbling Brown Sugar as keyboardist, assistant conductor and synthesizer programmer. He also worked for Norwegian Cruise Lines as show pianist and served as musical director of several summer theaters in between tours. He played with several diverse Chicago-areal bands and has provided musical direction for many Chicago-area productions including Little Shop of Horrors, Jesus Christ Superstar, West Side Story, Fiddler on the Roof and The Fantasticks. His orignal pop/rock band Into the Green's debut album Ghettos and Oceans was produced by Grammy winner Steve Rodby (Pat Metheny Group) and was showcased in JazzIz magazine.

As a composer, Steve has provided music for radio, television, film and stage including 11 nationally distributed children's shows.

He was musical director for CCM Musical Theatre Department productions including  Chess, Hair, Rent and Falsettos.