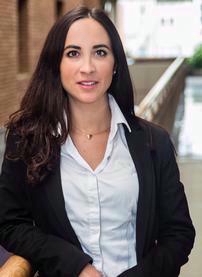 Francesca Gottardi , M.A., LL.M.
Graduate Assistant
Ph.D. Student /J.D. Candidate
Research Interests: International Law, European Union Law, American Law, International Human Rights, Indigenous Rights.
LL.M.: University of Cincinnati 2018 (American Legal Studies (Int'l Law & Business cluster), with honors)
Master's of Laws: University of Trento Italy, 2016 (European Law & International Law)
Positions and Work Experience
08-2018 -To Present Graduate Assistant, University of Cincinnati, Cincinnati, OH
11-2016 -To Present Freelance Writer and Contributor, sections of news, foreign politics, and culture, Valsugana News Magazine, ITA
05-2018 -08-2018 Summer Fellowship of the Urban Morgan Institute of Human Rights, Ministry of Internal Affairs of the Republic of Georgia, Tbilisi, GEO
12-2017 -04-2018 Post-Graduate Traineeship, Brussels EU Liaison Office of the Autonomous Province of Trento, Trento, ITA & BEL
05-2015 -08-2015 Research Internship, Government of South Australia, Adelaide, AUS.