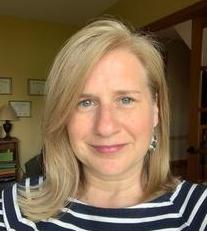 Michele Griegel-McCord
Professor - Educator
Interim Director of English Composition
My area of teaching concentration is English Composition and am currently serving as the Associate Director of the English Composition program.  My pedagogical, service, and scholarly interests include online teaching and learning, writing program administration, multi-modal literacies and composing, and cultural rhetorics. I was the 2004 recipient of the College of Arts and Sciences Dean's Award for Distinguished Adjunct Performance, a 2012 recipient of our department's Boyce Award for Teaching Excellence Award, and was named an E-learning Champion in 2016. 
Book Chapter
"Lessons Learned: Navigating Online Teaching and Learning In English Studies" with Cynthia Nitz Ris and Lisa Beckelhimer. Chapter in English Studies Online: Programs, Practices, Possibilities. William P. Banks and Susan Spangler, eds. Parlor Press, June 2021
Textbooks Edited
Student Guide to English Composition 1001 – Fall 2021-Spring 2022.  Co-edited with Samantha NeCamp and Jay Arns.  Fountainhead Press, 2021.
Invited Presentations
Griegel-McCord, Michele (2018. ) "Revitalizing the Graphic Organizer: Using Visual Tools to Cultivate Creative Thinking" .Ohio Council of Teachers of English Language Arts Spring Conference, Columbus, OH.
Griegel-McCord, Michele with Lisa Beckelhimer and Cynthia Ris (2022. ) Negotiating Disciplinary and Institutional Expectations to Strengthen and Enhance Online Teaching and Learning .CCCC, Chicago, IL (online).
(University Composition Committee ) Committee Chair 2021
(A&S Ambassador for Canvas Transition ) 2019 -2021
(UC Online Faculty Working Group ) Member 2019
Composition Studies, Writing Pedagogy, Writing Program Administration, Online Teaching and Learning, Multimodal Literacies
michele.griegel-mccord@uc.edu