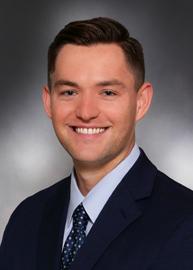 Ronald Gwinn
Clinical Instructor
Personal Statement
Throughout my formative years, my parents and I would travel to my grandparents' home on the single-lane roads winding between the mountains of southern West Virginia. These were the same mountains that my family had been mining for coal for well over a century. Sitting on the back porch of my mother's childhood home, my grandfather would reflect on his time working inside of the mountains surrounding us. He spoke of his many hours underground in the dimly lit and poorly ventilated mines to provide opportunities for his family. Hearing his stories and knowing that our predecessors had made similar sacrifices kindled the beginning of my staunch work ethic. During the same time, my father, an educator of more than 30 years sparked my interest in learning about the world around me. The combination of these two traits created a deep desire for a life of study. And at the age of 10, when my mother was diagnosed with Multiple Sclerosis, becoming a physician became my aspiration.
 
Why I Chose Cincinnati
I chose Cincinnati for many reasons. I was attracted by the growth mindset and shifting the learning process from one of stress to one of constant progress. Also, the importance of education was clear. This was meaningful to me both as a learner in residency and as someone who plans on staying within academic medicine in my career. Thirdly, the people in the program and the city itself made me confident that it would feel like home in no time. Cincinnati had everything I was looking for in a program and I am beyond grateful to have the opportunity to train at UC!
MD: West Virginia University School of Medicine - Charleston