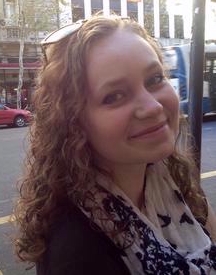 Hillary Jean Gyuras , B.A., University of Toledo
Sr Research Associate
Crosley Tower
A&S Sociology - 0378
Hillary is a graduate student in the Women's, Gender, and Sexuality Studies Department at the University of Cincinnati. Currently, she is a research assistant for the Ohio Policy Evaluation Network (OPEN) where she works with an interdisciplinary team studying abortion access in Ohio. Her master's project will examine the purported increase in self-managed abortions in the United States.

Hillary holds a B.A. in Women's & Gender Studies and Law & Social Thought from the University of Toledo. Prior to beginning her graduate studies, Hillary worked for Planned Parenthood of Greater Ohio for more than five years.
B.A.: University of Toledo Toledo, OH, 2013 (Women's and Gender Studies; Law and Social Thought)
Research and Practice Interests
Hillary's primary research interests include abortion access, reproductive justice, and the ways in which U.S. foreign and domestic policy impact access to reproductive health care. Her additional interests center around transnational and postcolonial feminisms, the prison industrial complex, and racism as a social determinant of health. 
Positions and Work Experience
2013 -2014 Health Care Assistant, Planned Parenthood of Greater Ohio, Toledo, OH
2014 -2018 Community Health Education Specialist, Planned Parenthood of Greater Ohio, Toledo, OH
gyurashj@mail.uc.edu