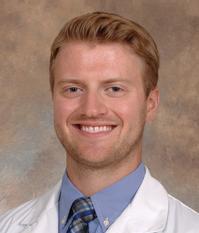 Kurt Hanebrink
Clinical Instructor - GME
Personal Statement
I became interested in medicine after witnessing close family members experience challenging medical conditions. Their struggle helped me decide to become a physician and hopefully alleviate the suffering that other people experience.
 
Why I Chose Cincinnati
During my interview with the University of Cincinnati, I sensed that the faculty, residents, and staff were friendly and supportive, making me feel like I would enjoy training here during the next few years. I was also confident that I would become well-trained at this program under the guidance of skilled physicians who are enthusiastic about teaching. Finally, Cincinnati is a fun city with lots to do, and I am excited about living here!
MD: University of Illinois College of Medicine - Peoria