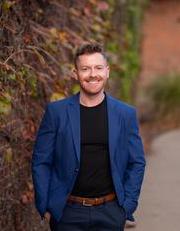 Kevin Michael Holzman
Assoc Professor
Division Head of Ensembles and Conducting; Director and Associate Professor of Wind Studies
Corbett Cntr Perform Arts
2530
CCM Wind Studies - 0003
Conductor Kevin Michael Holzman serves as the Director of Wind Studies and Head of the Division of Ensembles and Conducting at CCM. He joined CCM's faculty on a visiting basis in 2017, and assumed the Director of Wind Studies position in August 2018. As Director of Wind Studies, Holzman serves as the music director for the CCM Wind Symphony (CCM's premier large wind ensemble), the CCM Chamber Orchestra, and the CCM Chamber Winds, in addition to overseeing the CCM Wind Ensemble and CCM Brass Choir. His academic responsibilities include teaching graduate conducting and related courses, as well as the advising and mentoring of wind conducting students in CCM's Masters and Doctoral programs. Holzman also serves as conductor of the Cincinnati Youth Wind Ensemble through the CCM Preparatory Department.

In 2019, Holzman was appointed Music Director and Chief Guest Conductor of the Beijing Wind Orchestra, China's premier wind ensemble. Prior to his appointment at CCM, Holzman earned his Doctor of Musical Arts degree in conducting at the Eastman School of Music, where he studied with Music Director of the Eastman Wind Ensemble, Mark Scatterday, DMA. As the Frederick Fennell Conducting Fellow and 2016 recipient of the prestigious Walter Hagen Prize for Excellence in Conducting, Holzman served as Associate Conductor of the world-renowned Eastman Wind Ensemble and Eastman Wind Orchestra.

Beyond CCM, Holzman has worked with professional ensembles, including the Beijing Wind Orchestra, the Siena Wind Orchestra (Japan), the United States Army Band "Pershing's Own" and the Rochester Philharmonic Orchestra. Currently, he serves as Music Director and Conductor of the Fillmore Philharmonic Brass Band. In April 2017, Holzman was appointed conductor of the Music in the American Wild ensemble, a National Endowment for the Arts grant-funded ensemble that commissioned 11 new works in celebration of the 2016 U.S. National Parks Centennial. Holzman recently completed a studio-recording project of commissioned compositions, released by ArtistShare NYC in fall 2018.

In addition to his work with collegiate and professional ensembles, Holzman is a passionate advocate for music education and access to music in all schools. He regularly clinics high school and junior high school ensembles and has served as conductor of honor bands across the United States. He is an honorary member of Phi Mu Alpha, Tau Beta Sigma and Kappa Kappa Psi music fraternities.
 
Post Graduate Training and Education
2014-2017 Doctor of Musical Arts in Conducting, Eastman School of Music: University of Rochester, , Rochester, NY