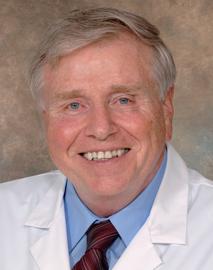 Timothy I Ingram , MS, RS
Adjunct Assistant Professor
Kettering-Dept. of Environmental and Public Health Sciences
160 Panzeca Way
Cincinnati, Ohio 45267
Phone 513-500-4350
Email ingramta@ucmail.uc.edu
Biography
Tim Ingram
Adj. Assistant Professor
Department of Environmental and Public Health Sciences
University of Cincinnati-College of Medicine
and
Former Health Commissioner
Hamilton County Public Health
Cincinnati, Ohio
 
Tim Ingram is currently teaching and assisting the Department of Environmental and Public Health Sciences and the Division of Addiction Sciences within the University of Cincinnati-College of Medicine.  He teaches Health Policy\Advocacy, and Healthcare/Public Health Management and Leadership courses.  He is also working with the Healing Communities Studies as a member of the state intervention design team to address and assist county coalitions in ending opiate addiction, long-term.
 
Tim Ingram served as Health Commissioner of Hamilton County Public Health from 1993 to 2020.  Under his leadership, Hamilton County Public Health (HCPH) became the first nationally accredited public health agency in Southwest Ohio. His leadership has created a work force that values and promotes health equity, a continuous quality improvement culture, and excellent customer service.  HCPH is recognized as an inclusive organization that values diversity of talent in addressing population and community health needs.   
 
Hamilton County Public Health serves more than 800,000 residents in this Southwest Ohio Urban County.  The County seat is Cincinnati.  With a staff of more than 110, the agency is responsible for public health services including: epidemiology; immunizations; tuberculosis and sexually transmitted disease control; substance abuse; food service inspections; vector control; plumbing inspections; waste management; water quality; emergency preparedness and response; health promotion and education, and harm reduction.
 
Tim Ingram's work experience includes serving as Public Health Administrator in neighboring, rural Clermont County.  Prior to his public health experience, he held positions in the public sector at the federal level and in the business community.
 
In 2009, Tim Ingram was first elected to the Board of Trustees for Mercy Health Partners of Southwest Ohio, the largest healthcare system in the region.  He serves on the Patient Safety and Quality Committee for both Mercy Health-Cincinnati market and previously on the Mercy Health-Corporate committee.   In October of 2017, he received the Business Courier's Outstanding Director's Award for his service to Mercy Health.  In 2018, he received Venue and Lead-Cincinnati's Healthcare Leadership award for his work with the opiate epidemic and healthcare systems role.
 
Tim Ingram lends his experience to several local, regional and state-wide organizations.  He recently served on the Board of Trustees for the Council on Aging of Southwestern Ohio.
 
Tim Ingram was previously involved in the Cradle Cincinnati-Infant Mortality Reduction project with Cincinnati Children's Hospital Medical Center and the University of Cincinnati.  He is a current member of Ohio's Infant Mortality Commission, appointed by Governor Kasich in 2016.
 
From 2007-2009, Tim Ingram was chair of the Board of Trustees for Health Bridge, a nationally recognized regional health information technology organization.   He currently is a member of the Board of Trustees of the Health Collaborative of Greater Cincinnati and served as the chair of its Data Governance Committee. 
 
On the state level, former Ohio Governor Robert Taft appointed Commissioner Ingram to the Ohio Tobacco Prevention and Control Foundation in 2000.  He served the Foundation in several leadership positions, including as its chair from 2005-2007. 
 

Peer Reviewed Publications
Furukawa, Nathan W; Blau, Erin F; Reau, Zach; Carlson, David; Raney, Zachary D; Johnson, Tisha K; Deputy, Nicholas P; Sami, Samira; McClung, Robert P; Neblett-Fanfair, Robyn; de Fijter, Sietske; Ingram, Tim; Thoroughman, Doug; Vogel, Stephanie; Lyss, Sheryl B (2020. ) Missed Opportunities for Human Immunodeficiency Virus (HIV) Testing During Injection Drug Use-Related Healthcare Encounters Among a Cohort of Persons Who Inject Drugs With HIV Diagnosed During an Outbreak-Cincinnati/Northern Kentucky, 2017-2018.Clinical infectious diseases : an official publication of the Infectious Diseases Society of America, , More Information
Academic - Kettering-Dept. of Environmental and Public Health Sciences
160 Panzeca Way
Cincinnati  Ohio, 45267
Phone: 513-500-4350
ingramta@ucmail.uc.edu