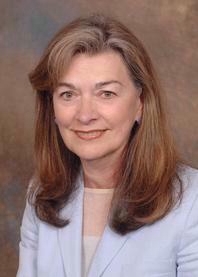 Marianne Ivey
Professor - Emerita
 Education
B.S.  University of Wisconsin
Pharm. D., M.P.H.  University of Washington
Hospital Pharmacy Executive Leadership University of Pennsylvania Wharton School
 
 She is currently Professor in the Division of Pharmacy Practice and Administrative Sciences, College of Pharmacy at the University of Cincinnati.  She is chairman of the Board of Advisors of the University of Cincinnati Center for the History of the Health Professions.  She is a partner in Safe Medication Management Associates. Her experiences include Vice President, Pharmacy Services for the Health Alliance of Greater Cincinnati, an integrated health care system
Her practice, research and teaching expertise are in patient care delivery, automation, clinical outcomes, pharmacy resident training, leadership and pharmacy resource management in hospitals and integrated health systems.  She has directed the pharmacy portion of information integration for a computerized physician order entry program and bar code-facilitated medication administration.  Marianne worked with primary care physicians and their administrative arm to provide a managed care prescription benefit and a mail order prescription service for health system associates.  She chaired The University Hospital total quality improvement steering committee and served on the Health Alliance Six Sigma Steering Committee.  She coordinated pharmacy department plans for a new hospital which opened in May 2009.
 
Ivey has served ASHP as President, Chairman of the HOD, member of the Commission on Goals and the Commission on Credentialing and has served as Treasurer of ASHP and the ASHP Research and Education Foundation.  She received the 1993 ASHP Whitney Lecture Award, the 2005 Ohio Society of Health System Pharmacists Walter Frazier Leadership Award and the 2007 Webb Lecture Award for pharmacy leadership. She received the Pharmacy Practice award from the Federation of Internationale Pharmaceutique in September of 2011. She was a faculty member of the ASHP Research and Education Foundation Pharmacy Leadership Academy from 2007-2013. Dr. Ivey is a member of the United States Pharmacopeial Convention.  She is on the Pharmacy Technical Advisory Committee of the Joint Commission and is a Vice President of the Hospital Pharmacy Section of the Federation Internationale Pharmaceutique (FIP) and has hosted several pharmacists from Africa through the FIP Pharmabridge program.  She is on the Board of Visitors for the University of Wisconsin School of Pharmacy and the External Advisory Board of the University of Kentucky School of Pharmacy.  Dr. Ivey serves on the Accreditation Process Oversight Committee of the Center for Pharmacy Practice Accreditation.
 
Ivey has served her community as a member and chair of the annual fund raising activities for the local chapter of the American Heart Association and the Coalition for a Drug Free Greater Cincinnati for which she serves on the development committee. She was a board member of Cincinnati Dress for Success, an organization that assists disadvantaged women who are entering the workplace and has served on the Annual Fund Committee for the Cincinnati Country Day School.  She completed the Leadership Cincinnati program.
 
Grant: #SRS 006885 Investigators:Ivey, Marianne; Lin, Alex 05-11-2010 -05-10-2012 Hospira, Inc. A Study on the Reduction of Wasted Intravenous Solutions in a Tertiary Care Teaching Hospital Role:Collaborator $41,076.00 Closed Level:Industry
Grant: #Investigator initiated research agreement Investigators:Ivey, Marianne; Lin, Alex 04-16-2015 -04-15-2016 Baxter Healthcare Corporation The effect of using a technology-assisted IV workflow management system: reducing IV dispensing errors, assessing the severity of adverse events prevented, and evaluating the financial impact of reduc Role:Collaborator $49,554.00 Active Level:Industry
Peer Reviewed Publications
Ivey, Marianne F; Farber, Margo S (2011. ) Pharmacy residency training and pharmacy leadership: an important relationship.American journal of health-system pharmacy : AJHP : official journal of the American Society of Health-System Pharmacists, , 68 (1 ) ,73-6 More Information
Ivey, Marianne F (2009. ) John W. Webb Lecture. Expanding the pharmacy enterprise: leadership needed.American journal of health-system pharmacy : AJHP : official journal of the American Society of Health-System Pharmacists, , 66 (18 ) ,1652-9 More Information
Vermeulen, Lee C; Rough, Steve S; Thielke, Thomas S; Shane, Rita R; Ivey, Marianne F; Woodward, Billy W; Pierpaoli, Paul G; Thomley, Sylvia M; Borr, Christopher A; Zilz, David A (2007. ) Strategic approach for improving the medication-use process in health systems: the high-performance pharmacy practice framework.American journal of health-system pharmacy : AJHP : official journal of the American Society of Health-System Pharmacists, , 64 (16 ) ,1699-710 More Information
Epplen, Kelly; Dusing-Wiest, Michelle; Freedlund, Joanna; Harger, Nicole; Kathman, Susan; Ivey, Marianne F (2007. ) Stepwise approach to implementing ambulatory clinical pharmacy services.American journal of health-system pharmacy : AJHP : official journal of the American Society of Health-System Pharmacists, , 64 (9 ) ,945-51 More Information
Ivey, Marianne F (2005. ) Rationale for having a chief pharmacy officer in a health care organization. American journal of health-system pharmacy : AJHP : official journal of the American Society of Health-System Pharmacists, , 62 (9 ) ,975-8