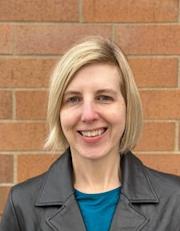 Laura D. Jenkins
Professor
Professor of Political Science, Faculty Affiliate WGSS and Asian Studies
Laura Dudley Jenkins' research focuses on social justice policies in the context of culturally diverse democracies, including India, Indonesia, South Africa, and the United States.

Her book Religious Freedom and Mass Conversion in India (Penn Press 2019) won the Hubert Morken Best Book Prize from the Religion and Politics Section of the American Political Science Association (APSA). A study of mass conversions to Christianity, Buddhism, and Judaism and ongoing efforts to prevent conversions, Jenkins reveals how "religious freedom" arguments and laws have actually undermined the religious freedom of women, lower castes, and religious minorities. 

Jenkins' book Identity and Identification in India: Defining the Disadvantaged (Routledge, 2003, 2009) examines competing demands for affirmative action on the basis of caste, religion, class, and gender and the ways the government identifies recipients through the courts, census, and official certificates. Her research as a Fulbright New Century Scholar in South Africa and India resulted in Affirmative Action Matters: Creating Opportunities for Students Around the World, co-edited with Michele S. Moses (Routledge 2014).

In her articles, she analyzes religious freedom and conversion, competing minorities' claims for affirmative action, colonial and contemporary government anthropology, the role of social science in anti-discrimination law, reserved legislative seats for women, and the role of culture and the arts in sustainable development.

Jenkins' book chapters examine anti-Muslim political communication in the US and India, religious family laws, mass religious conversion as protest, comparative affirmative action, minority rights, historically Dalit colleges, anxious secularism, women and development, regulation of religion, and methodological diversity in political science. 

In addition to two Fulbrights, Dr. Jenkins has received fellowships from the Dartmouth Humanities Center and the United States Institute of Peace.

Religious Freedom and Mass Conversion in India. Philadelphia: University of Pennsylvania Press, 2019. 
Hubert Morken Best Book Award 
APSA Religion and Politics Section 

Affirmative action matters: Creating opportunities for students around the world. (with Michele S. Moses). New York: Routledge, 2014.

Identity and Identification in India: Defining the Disadvantaged. London and New York: RoutledgeCurzon 2003, reissued in paperback by Routledge 2009.


 
PhD: University of Wisconsin Madison, Wisconsin, 1998 (political science)
MA : University of Wisconsin Madison, Wisconsin, 1993 (political science)
BA: Lawrence University Appleton, Wisconsin, 1991 (government and music)
Grant: #R40746 Investigators:Jenkins, Laura; Sanders, Rebecca 07-01-2019 -12-31-2020 UC's AHSS Faculty Research Summer Stipend Program The Indivisibility of Human Rights?: Religious Freedom, Women's Rights, and Conflicting International Legal Claims Role:Collaborator $10,000.00 Active Level:Internal UC
Grant: #R40528 Investigators:Blessett, Brandi; Conger, Kimberly; Gaynor, Tia; Houh, Emily; Jenkins, Laura; Williams, Rina 10-01-2019 -03-31-2020 UC's Urban Futures Digital Futures Anchor Development Program Admin, Law, & Justice Lab Role:Collaborator $10,000.00 Active Level:Internal UC
Grant: #APSA CCR Grant Investigators:Jenkins, Laura; Williams, Rina 09-15-2020 -12-31-2020 American Political Science Association "Women in Political Science: An Oral History Project." Role:PI $2,340.00 Awarded Level:Private Non-Profit
Comparative politics in South Asia and the developing world, affirmative action, religious minority rights, gender and nationalism