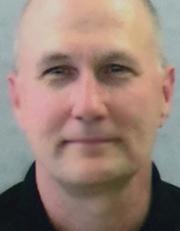 Robert J. Jonason
Associate Professor Educator
Educator Associate Professor
22A McMicken Hall
2700 Campus Way
University of Cincinnati
Cincinnati, Ohio 45221
Phone 513-556-5902
Email robert.jonason@uc.edu
Educator Associate Professor Bob Jonason teaches convergent media classes, including the News Collaborative, a journalism capstone class that produces multimedia stories for syndication to local news outlets. The class gives students a hands-on learning experience that blends technical and production skills with story ideation, research and reporting. Stories by Jonason's students have been honored by the Associated Collegiate Press, the Association for Education in Journalism and Mass Communication, and the Society of Professional Journalists. Student-produced videos have been recognized with regional Emmy Awards.

A 2017 recipient of a Scripps Howard Journalism Entrepreneurship Institute fellowship, he also teaches a class on the concepts and practices of media entrepreneurship. In addition, he is the department's internship director, the business manager of The News Record, UC's student-run news organization, and adviser to UC's student chapter of the Online News Association.

His background includes more than three decades of experience in professional journalism. For a decade he was a leader in digital media at The Indianapolis Star. He directed The Star's Online Services department, leading all digital media operations and initiatives and serving on the company's executive committee. During this time The Star achieved tremendous growth in digital traffic and revenue and won many local, state and national awards for its digital efforts, including a national award for community service and Best News Website by the Hoosier State Press Association for six years. Jonason also was an editor for 12 years at Philadelphia Newspapers, first in the newsroom of The Philadelphia Inquirer and then as a founding editor of Philadelphia Online, now Philly.com. Early in his career, he was a reporter and editor on The (Fort Wayne) News-Sentinel staff that was honored with a Pulitzer Prize for Local Reporting.

He has taught journalism classes as an adjunct professor at Indiana University and as an instructor at Ball State University. He is a member of the Online News Association, College Media Business and Advertising Managers and the Associated Collegiate Press. 
Bachelor of Science: Ball State University Muncie, Indiana, 1980 (Journalism, business)
Academic - 22A McMicken Hall
2700 Campus Way
Cincinnati  Ohio, 45221
Phone: 513-556-5902
robert.jonason@uc.edu