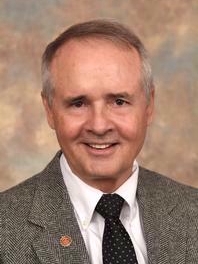 Gerald B. Kasting
Professor
Professor
Medical Sciences Building
3109E
Pharmacy Kasting Lab - 0514
Dr. Kasting is Professor of Pharmaceutics and Cosmetic Science at the University of Cincinnati's James L. Winkle College of Pharmacy.  He teaches in the College's graduate and professional programs and serves as chair of the Divison of Pharmaceutical Sciences.  His research is in the area of percutaneous absorption.  Prior to beginning an academic career in 1999, he served as a senior scientist with the Skin Beauty Care Technology Division of Procter & Gamble's Miami Valley Laboratories, working on the development of improved skin care products.  He received his B.A. in Chemistry from Vanderbilt University in 1975 and his Ph.D. in Physical Chemistry from MIT in 1980.  He has published over seventy papers in the above areas and holds eight patents associated with his work.  He is a two-time recipient of the Shaw Mudge Award from the Society of Cosmetic Chemists and was the 2005 chair of the Gordon Research Conference on Barrier Function of Mammalian Skin.  He serves on the Editorial Board of the Journal of Pharmaceutical Sciences and Pharmaceutical Research and Development andas a referee for several other major pharmaceutical journals.  His current research is focused on the development of improved computational models for topical delivery and dermal risk assessment based on a mechanistic understanding of the percutaneous absorption process.  Projects include development of microstructural models for transport through the stratum corneum and hair follicle, prediction of solvent and pesticide absorption and evaporation rates from skin, estimation of the epidermal bioavailability of contact allergens and iontophoretic drug delivery to the nail.
In 2013 Dr. Kasting received the Excellence in Doctoral Mentoring Award from the University of Cincinnati for his work with graduate students.
 
Ph.D.: Massachusetts Institute of Technology Cambridge, MA, 1980 (Physical Chemistry)
B.A.: Vanderbilt University Nashville, TN, 1975 (Chemistry)
Research and Practice Interests
Development of computational models for absorption of materials into and through the skin with the objective of developing better tools for prediction of topical drug delivery, transdermal drug delivery, and dermal exposure to noxious agents.
Grant: #2 R01 OH007529 Investigators:GB Kasting (PI); JM Nitsche; JC Kissel; RJ Soman 09-01-2007 -08-31-2012 NIOSH/CDC Mechanistically-Based in Silico Estimation of Dermal Absorption in the Workplace Role:PI $1,954,729 Active Type:Grant Level:National
Investigators:GB Kasting; GF Gerberick; P Kern 04-01-2005 -03-31-2008 COLIPA A.I.B.S. Development of a Toxicodynamic-Model to Better Predict Epidermal Bioavailability of Contact Allergens Role:co-PI 120,000 Euros Completed Type:Contract Level:International
Grant: #SRS 001067 Investigators:Degouvea-Pinto, Neville; Kasting, Gerald 12-01-2006 -11-30-2009 Kao Corporation Energetics of Water Sorption in the Stratum Corneum Role:Collaborator $50,000.00 Closed Level:Foreign Industry
Investigators:Kasting, Gerald 03-01-2005 -02-28-2007 Kao Brands, Company Alpha-hydroxy Acid Skin Delivery and Retention Role:PI $21,565.36 Closed Level:Industry
Investigators:Kasting, Gerald 08-01-2005 -06-01-2006 Procter & Gamble Company Development of a screening Tool for Follicular Delivery Role:PI $40,000.00 Closed Level:Industry
Grant: #SRS 001822 Investigators:Kasting, Gerald 04-01-2005 -05-31-2012 European Cosmetics Association Development of a Toxicodynamic Model to Predict Epidermal Bioavailability of Contact Allergens Role:PI $757,488.72 Closed Level:Foreign Industry
Grant: #P&G-32-01-A0-S0-E0 Investigators:Kasting, Gerald 03-28-2000 -08-31-2000 Procter & Gamble Company In Vitro Skin Penetration Studies Role:PI $10,595.00 Closed Level:Industry
Grant: #P&G-33-01-A0-S0-E0 Investigators:Kasting, Gerald 08-21-2000 -01-01-2001 Procter & Gamble Company In Vitro Skin Penetration Studies II Role:PI $10,445.00 Closed Level:Industry
Investigators:Kasting, Gerald 10-01-2000 -09-30-2001 Andrew Jergens Company Skin Penetration and Solubility of Botanical Ingredients Role:PI $22,988.00 Closed Level:Industry
Investigators:Kasting, Gerald 09-01-2002 -08-31-2006 Centers for Disease Control and Prevention Improved Methods for Dermal Exposure Estimation Role:PI $1,330,197.00 Closed Level:Federal
Investigators:Kasting, Gerald 06-15-2001 -06-30-2002 Procter & Gamble Company Impact of Novel Surfactant Systems on Topical Delivery Research Role:PI $30,000.00 Closed Level:Industry
Grant: #AJ - GLY SKIN-01-A0-S0-E0 Investigators:Kasting, Gerald 12-01-2001 -06-30-2003 Andrew Jergens Company Glycerol Skin Absorption Studies Role:PI $10,450.00 Closed Level:Industry
Grant: #P&G-28-01-A0-S0-E0 Investigators:Kasting, Gerald 06-01-1999 -05-31-2001 Procter & Gamble Company Predictive Computational Model of Skin Permeability to Reduce the Need for Animal Models Role:PI $58,709.00 Closed Level:Industry
Grant: #R01 OH007529 Investigators:Kasting, Gerald 09-01-2007 -07-31-2013 National Institute for Occupational Safety and Health Mechanistically-Based in Silico Estimation of Dermal Absorption in the Workplace Role:PI $1,939,429.00 Active Level:Federal
Grant: #R01 GM063559 Investigators:Kasting, Gerald; Li, Kevin 08-03-2009 -05-31-2014 National Institute of General Medical Sciences Iontophoresis to Improve Nail Disease Treatment Role:Collaborator $930,273.00 Active Level:Federal
Grant: #srs006931 Investigators:Kasting, Gerald 07-01-2010 -06-30-2013 Procter & Gamble Company ZnPT Dissolution and Transport on and Through Skin Role:PI $130,000.00 Active Level:Industry
Grant: #LKR#97848 Investigators:Kasting, Gerald 05-25-2011 -05-24-2013 Merck Sharp & Dohme Corp Skin Concentrations of Topical Drugs Role:PI $52,800.00 Active Level:Industry
Grant: #Subcontract Agreement \ LRI B13-WAR Investigators:Kasting, Gerald 07-01-2013 -06-30-2016 European Chemical Industry Council Development of a mechanistic in silico multi-scale framework to assess dermal absorption of chemicals Role:PI $361,382.90 Active Level:Foreign Non-Profit
Grant: #CBET-1335822 Investigators:Kasting, Gerald 09-01-2013 -08-31-2016 National Science Foundation Collaborative Research: GOALI: Multiscale Theory and Computer Simulation of Skin Absorption Role:PI $196,890.00 Awarded Level:Federal
Grant: #U01FD004942 Investigators:Hao, Jinsong; Kasting, Gerald; Li, Kevin 09-15-2013 -08-13-2014 Food and Drug Administration Tiered Testing Strategy for Assessing Thermal Effects on Transdermal Products Role:Collaborator $494,430.00 Awarded Level:Federal
Grant: #ECCS-1608275 Investigators:Gaillard, Trudy; Heikenfeld, Jason; Kasting, Gerald 07-01-2016 -06-30-2019 National Science Foundation Chronologically Correlated Sweat Biosensing Role:Collaborator $375,000.00 Awarded Level:Federal
Grant: #WSU 670364-1 sub WSARC-1077-700 sub ODHE/OFRN Investigators:Heikenfeld, Jason; Kasting, Gerald 09-16-2016 -09-18-2018 Ohio Department of Higher Education Sweat Biosensing Role:Collaborator $516,867.00 Active Level:State of Ohio
Grant: #012915 Exhibit A_Skin Science Investigators:Kasting, Gerald 01-01-2020 -07-01-2021 Procter & Gamble Company Rheology of Amino acid-based Surfactant Systems Role:PI $70,000.00 Awarded Level:Industry
Grant: #013450 Exhibit A_under the P&G Master Agreement Investigators:Kasting, Gerald 01-04-2021 -01-03-2024 Procter & Gamble Company Master Alliance Agreement - GOALI Role:PI 0.00 Hold Level:Industry
Grant: #CBET-2124495 Investigators:Kasting, Gerald 07-01-2021 -06-30-2024 National Science Foundation Collaborative Research: GOALI: High-Impact Multiscale Physicochemical Advancements for the Prediction of Transient Dermal Absorption Role:PI 0.00 Awarded Level:Federal
Peer Reviewed Publications
Dancik, Yuri; Miller, Matthew A; Jaworska, Joanna; Kasting, Gerald B (2013. ) Design and performance of a spreadsheet-based model for estimating bioavailability of chemicals from dermal exposure.Advanced drug delivery reviews, , 65 (2 ) ,221-36 More Information
Nitsche, Johannes M; Kasting, Gerald B (2013. ) A correlation for 1,9-decadiene/water partition coefficients.Journal of pharmaceutical sciences, , 102 (1 ) ,136-44 More Information
Ibrahim, Rania; Kasting, Gerald B (2012. ) Partitioning and diffusion of parathion in human dermis.International journal of pharmaceutics, , 435 (1 ) ,33-7 More Information
Karr, Jennifer I; Speaker, Tycho J; Kasting, Gerald B (2012. ) A novel encapsulation of N,N-diethyl-3-methylbenzamide (DEET) favorably modifies skin absorption while maintaining effective evaporation rates.Journal of controlled release : official journal of the Controlled Release Society, , 160 (3 ) ,502-8 More Information
Ibrahim, Rania; Nitsche, Johannes M; Kasting, Gerald B (2012. ) Dermal clearance model for epidermal bioavailability calculations.Journal of pharmaceutical sciences, , 101 (6 ) ,2094-108 More Information
Mitragotri, Samir; Anissimov, Yuri G; Bunge, Annette L; Frasch, H Frederick; Guy, Richard H; Hadgraft, Jonathan; Kasting, Gerald B; Lane, Majella E; Roberts, Michael S (2011. ) Mathematical models of skin permeability: an overview.International journal of pharmaceutics, , 418 (1 ) ,115-29 More Information
Hansen, Steffi; Selzer, Dominik; Schaefer, Ulrich F; Kasting, Gerald B (2011. ) An extended database of keratin binding.Journal of pharmaceutical sciences, , 100 (5 ) ,1712-26 More Information
Ibrahim, Rania; Kasting, Gerald B (2010. ) Improved method for determining partition and diffusion coefficients in human dermis.Journal of pharmaceutical sciences, , 99 (12 ) ,4928-39 More Information
Miller, Matthew A; Kasting, Gerald B (2010. ) Toward a better understanding of pesticide dermal absorption: diffusion model analysis of parathion absorption in vitro and in vivo.Journal of toxicology and environmental health. Part A, , 73 (4 ) ,284-300 More Information
Fischer, L A; Menné, T; Avnstorp, C; Kasting, G B; Johansen, J D (2009. ) Hydroxyisohexyl 3-cyclohexene carboxaldehyde allergy: relationship between patch test and repeated open application test thresholds.The British journal of dermatology, , 161 (3 ) ,560-7 More Information
Yadav, Santosh; Wickett, R Randall; Pinto, Neville G; Kasting, Gerald B; Thiel, Stephen W (2009. ) Comparative thermodynamic and spectroscopic properties of water interaction with human stratum corneum.Skin research and technology : official journal of International Society for Bioengineering and the Skin (ISBS) [and] International Society for Digital Imaging of Skin (ISDIS) [and] International Society for Skin Imaging (ISSI), , 15 (2 ) ,172-9 More Information
Barai, Namrata D; Boyce, Steven T; Hoath, Steven B; Visscher, Marty O; Kasting, Gerald B (2008. ) Improved barrier function observed in cultured skin substitutes developed under anchored conditions.Skin research and technology : official journal of International Society for Bioengineering and the Skin (ISBS) [and] International Society for Digital Imaging of Skin (ISDIS) [and] International Society for Skin Imaging (ISSI), , 14 (4 ) ,418-24 More Information
Kasting, Gerald B; Miller, Matthew A; Bhatt, Varsha D (2008. ) A spreadsheet-based method for estimating the skin disposition of volatile compounds: application to N,N-diethyl-m-toluamide (DEET).Journal of occupational and environmental hygiene, , 5 (10 ) ,633-44 More Information
Bhatt, Varsha D; Soman, Rajiv S; Miller, Matthew A; Kasting, Gerald B (2008. ) Permeation of tecnazene through human skin in vitro as assessed by HS-SPME and GC-MS. Environmental science & technology, , 42 (17 ) ,6587-92
Kasting, Gerald B; Bhatt, Varsha D; Speaker, Tycho J (2008. ) Microencapsulation decreases the skin absorption of N,N-diethyl-m-toluamide (DEET).Toxicology in vitro : an international journal published in association with BIBRA, , 22 (2 ) ,548-52 More Information
Kretsos, Kosmas; Miller, Matthew A; Zamora-Estrada, Grettel; Kasting, Gerald B (2008. ) Partitioning, diffusivity and clearance of skin permeants in mammalian dermis.International journal of pharmaceutics, , 346 (1-2 ) ,64-79 More Information
Gunt, Hemali B; Kasting, Gerald B (2007. ) Effect of hydration on the permeation of ketoconazole through human nail plate in vitro.European journal of pharmaceutical sciences : official journal of the European Federation for Pharmaceutical Sciences, , 32 (4-5 ) ,254-60 More Information
Gunt, Hemali B; Miller, Matthew A; Kasting, Gerald B (2007. ) Water diffusivity in human nail plate.Journal of pharmaceutical sciences, , 96 (12 ) ,3352-62 More Information
Wang, Tsuo-Feng; Kasting, Gerald B; Nitsche, Johannes M (2007. ) A multiphase microscopic diffusion model for stratum corneum permeability. II. Estimation of physicochemical parameters, and application to a large permeability database.Journal of pharmaceutical sciences, , 96 (11 ) ,3024-51 More Information
Kretsos, Kosmas; Kasting, Gerald B (2007. ) A geometrical model of dermal capillary clearance.Mathematical biosciences, , 208 (2 ) ,430-53 More Information
Yadav, Santosh; Pinto, Neville G; Kasting, Gerald B (2007. ) Thermodynamics of water interaction with human stratum corneum I: measurement by isothermal calorimetry.Journal of pharmaceutical sciences, , 96 (6 ) ,1585-97 More Information
Gunt, Hemal B; Kasting, Gerald B Equilibrium water sorption characteristics of the human nail. Journal of cosmetic science, , 58 (1 ) ,1-9
Barai, Namrata D; Supp, Andrew P; Kasting, Gerald B; Visscher, Marty O; Boyce, Steven T (2007. ) Improvement of epidermal barrier properties in cultured skin substitutes after grafting onto athymic mice.Skin pharmacology and physiology, , 20 (1 ) ,21-8 More Information
Khalil, Enam; Kretsos, Kosmas; Kasting, Gerald B (2006. ) Glucose partition coefficient and diffusivity in the lower skin layers.Pharmaceutical research, , 23 (6 ) ,1227-34 More Information
Gunt, Hemali; Kasting, Gerald B Hydration effect on human nail permeability. Journal of cosmetic science, , 57 (2 ) ,183-4
Wang, Tsuo-Feng; Kasting, Gerald B; Nitsche, Johannes M (2006. ) A multiphase microscopic diffusion model for stratum corneum permeability. I. Formulation, solution, and illustrative results for representative compounds.Journal of pharmaceutical sciences, , 95 (3 ) ,620-48 More Information
Nitsche, Johannes M; Wang, Tsuo-Feng; Kasting, Gerald B (2006. ) A two-phase analysis of solute partitioning into the stratum corneum.Journal of pharmaceutical sciences, , 95 (3 ) ,649-66 More Information
Kasting, Gerald B; Miller, Matthew A (2006. ) Kinetics of finite dose absorption through skin 2: volatile compounds.Journal of pharmaceutical sciences, , 95 (2 ) ,268-80 More Information
Miller, Matthew A; Bhatt, Varsha; Kasting, Gerald B (2006. ) Dose and airflow dependence of benzyl alcohol disposition on skin.Journal of pharmaceutical sciences, , 95 (2 ) ,281-91 More Information
Santhanam, Arjun; Miller, Matthew A; Kasting, Gerald B (2005. ) Absorption and evaporation of N,N-diethyl-m-toluamide from human skin in vitro.Toxicology and applied pharmacology, , 204 (1 ) ,81-90 More Information
Chilcott, R P; Barai, N; Beezer, A E; Brain, S I; Brown, M B; Bunge, A L; Burgess, S E; Cross, S; Dalton, C H; Dias, M; Farinha, A; Finnin, B C; Gallagher, S J; Green, D M; Gunt, H; Gwyther, R L; Heard, C M; Jarvis, C A; Kamiyama, F; Kasting, G B; Ley, E E; Lim, S T; McNaughton, G S; Morris, A; Nazemi, M H; Pellett, M A; Du Plessis, J; Quan, Y S; Raghavan, S L; Roberts, M; Romonchuk, W; Roper, C S; Schenk, D; Simonsen, L; Simpson, A; Traversa, B D; Trottet, L; Watkinson, A; Wilkinson, S C; Williams, F M; Yamamoto, A; Hadgraft, J (2005. ) Inter- and intralaboratory variation of in vitro diffusion cell measurements: an international multicenter study using quasi-standardized methods and materials.Journal of pharmaceutical sciences, , 94 (3 ) ,632-8 More Information
Kretsos, K; Kasting, G B Dermal capillary clearance: physiology and modeling.Skin pharmacology and physiology, , 18 (2 ) ,55-74 More Information
Kretsos, Kosmas; Kasting, Gerald B; Nitsche, Johannes M (2004. ) Distributed diffusion-clearance model for transient drug distribution within the skin.Journal of pharmaceutical sciences, , 93 (11 ) ,2820-35 More Information
Saiyasombati, Penpan; Kasting, Gerald B (2004. ) In vivo evaporation rate of benzyl alcohol from human skin.Journal of pharmaceutical sciences, , 93 (2 ) ,515-20 More Information
Kasting, Gerald B; Barai, Namrata D; Wang, Tsuo-Feng; Nitsche, Johannes M (2003. ) Mobility of water in human stratum corneum.Journal of pharmaceutical sciences, , 92 (11 ) ,2326-40 More Information
Saiyasombati, P; Kasting, G B (2003. ) Two-stage kinetic analysis of fragrance evaporation and absorption from skin.International journal of cosmetic science, , 25 (5 ) ,235-43 More Information
Saiyasombati, Penpan; Kasting, Gerald B (2003. ) Disposition of benzyl alcohol after topical application to human skin in vitro.Journal of pharmaceutical sciences, , 92 (10 ) ,2128-39 More Information
Kasting, Gerald B; Barai, Namrata D (2003. ) Equilibrium water sorption in human stratum corneum.Journal of pharmaceutical sciences, , 92 (8 ) ,1624-31 More Information
Kasting, G B; Saiyasombati, P (2001. ) A physico-chemical properties based model for estimating evaporation and absorption rates of perfumes from skin.International journal of cosmetic science, , 23 (1 ) ,49-58 More Information
Kasting, G B (2001. ) Kinetics of finite dose absorption through skin 1. Vanillylnonanamide. Journal of pharmaceutical sciences, , 90 (2 ) ,202-12
Talreja, P; Kleene, N K; Pickens, W L; Wang, T F; Kasting, G B (2001. ) Visualization of the lipid barrier and measurement of lipid pathlength in human stratum corneum. AAPS pharmSci, , 3 (2 ) ,E13
Kasting, G B; Francis, W R; Bowman, L A; Kinnett, G O (1997. ) Percutaneous absorption of vanilloids: in vivo and in vitro studies.Journal of pharmaceutical sciences, , 86 (1 ) ,142-6 More Information
Kasting, G B; Filloon, T G; Francis, W R; Meredith, M P (1994. ) Improving the sensitivity of in vitro skin penetration experiments. Pharmaceutical research, , 11 (12 ) ,1747-54
Janusz, J M; Buckwalter, B L; Young, P A; LaHann, T R; Farmer, R W; Kasting, G B; Loomans, M E; Kerckaert, G A; Maddin, C S; Berman, E F (1993. ) Vanilloids. 1. Analogs of capsaicin with antinociceptive and antiinflammatory activity. Journal of medicinal chemistry, , 36 (18 ) ,2595-604
Kasting, G B; Robinson, P J (1993. ) Can we assign an upper limit to skin permeability? .Pharmaceutical research, , 10 (6 ) ,930-1
Kasting, G B; Francis, W R; Roberts, G E (1993. ) Skin penetration enhancement of triprolidine base by propylene glycol. Journal of pharmaceutical sciences, , 82 (5 ) ,551-2
Kasting, G B; Francis, M D (1992. ) Retention of etidronate in human, dog, and rat.Journal of bone and mineral research : the official journal of the American Society for Bone and Mineral Research, , 7 (5 ) ,513-22 More Information
Kasting, G B; Bowman, L A (1990. ) Electrical analysis of fresh, excised human skin: a comparison with frozen skin. Pharmaceutical research, , 7 (11 ) ,1141-6
Kasting, G B; Bowman, L A (1990. ) DC electrical properties of frozen, excised human skin. Pharmaceutical research, , 7 (2 ) ,134-43
Wehmeyer, K R; Kasting, G B; Powell, J H; Kuhlenbeck, D L; Underwood, R A; Bowman, L A (1990. ) Application of liquid chromatography with on-line radiochemical detection to metabolism studies on a novel class of analgesics. Journal of pharmaceutical and biomedical analysis, , 8 (2 ) ,177-83
Taulbee, J D; Kasting, G B (1988. ) A nonparametric method for evaluating results from laboratory antinociceptive tests. Journal of pharmacological methods, , 20 (3 ) ,197-206
drug delivery, percutaneous absorption, membrane transport ,Transdermal Drug Delivery(MeSH TrDrgDel),Pharmacokinetics(MeSH PhrmKin),Physical Sciences(MeSH H),Natural Sciences(MeSH H01)
Research - Kasting's Lab
231 Albert Sabin Way
Cincinnati  Ohio, 45229
Phone: 513-558-1817