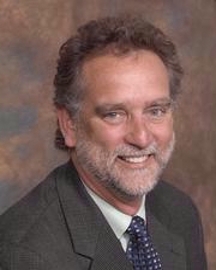 Michael A Keys , MD
Physician
Stetson Building
Suite 3200
260 Stetson Street
Cincinnati, Ohio 45219
Phone 513-558-7700
Email michael.keys@uc.edu

Michael A. Keys, MD, is Professor of Clinical Psychiatry and Director of the Geriatric Psychiatry Fellowship Program in the Department of Psychiatry and Behavioral Neuroscience at UC College of Medicine.

Dr. Keys provides expertise in the mental health needs of older adults.  He has helped develop outpatient clinical service that has been dedicated to the assessment, diagnosis, and ongoing treatment of older adults with a broad range of neuropsychiatric disorders ranging from mood and anxiety disorders to patients with neurocognitive disorders.

Dr. Keys continues to emphasize focused clinical setting for older adults with a wide variety of mental health disorders.  His interest has been in Late-onset depression and behavioral syndromes associated with Alzheimer's, Parkinson, and other neurocognitive disorders.  He works closely with the Cognitive Aging Program at the University of Cincinnati dedicated to understanding risk factors and potential lifestyle and healthcare interventions that promote greater quality of life in aging.

Dr. Keys attended the University Of Cincinnati College Of Medicine and did his residency through the UCCM Department of psychiatry.  He did his Geriatric Psychiatry Fellowship training at Stanford University before returning to Cincinnati.  He has had interest in models of community based care for elderly patients since early in his career. He is boarded in general adult psychiatry as certification in Geriatric Psychiatry.

Dr. Keys was awarded "Excellence in Leadership Award for Geriatric Education" by the Greater Cincinnati Joint Council on Geriatric Care.  He has been acknowledged as one of Cincinnati's Top Doctors multiple times over the years by both Cincy and Cincinnati Magazines.
Medical Degree: University of Cincinnati 1983
American Board of Psychiatry and Neurology (Geriatric Psychiatry) (Certification Date: 03-31-1994 ) - (Recertification Date: to 04-21-2014 )
American Board of Psychiatry and Neurology (Psychiatry) (Certification Date: 06-30-1990 )
Psychiatry
Geriatric Psychiatry
Psychiatry
Grant: #California Strawberry Commission_CogPerformance_2018 Investigators:Keys, Michael; Krikorian, Robert 02-01-2018 -01-31-2020 California Strawberry Commission Changes in cognitive function, gut microbiota and metabolism following strawberry supplementation in at-risk middle-aged indivuduals Role:Collaborator $53,774.00 Awarded Level:Other State
Peer Reviewed Publications
Walker, Jonathan D; Keys, Michael A (2008. ) Dementia with lewy bodies and charles bonnet syndrome.Retinal cases & brief reports, , 2 (1 ) ,27-30 More Information
Lott, A D; McElroy, S L; Keys, M A (1995. ) Valproate in the treatment of behavioral agitation in elderly patients with dementia.The Journal of neuropsychiatry and clinical neurosciences, , 7 (3 ) ,314-9 More Information
Academic - Stetson Building
Suite 3200
Cincinnati  Ohio, 45219
Phone: 513-558-7700
michael.keys@uc.edu