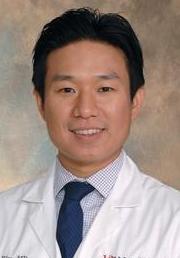 Hyun Jun Kim
Clinical Instructor - GME
Personal Statement
As much as I enjoyed the prospect of working with my hands, I knew that becoming a world-class ophthalmologist requires technique to be combined with empathy and good communication. No one demonstrated this synergy as clearly as Dr. Basil Williams. At the ocular oncology clinic, he consistently won the confidence of his patients through the thoughtfulness of his speech as he unpacked the subtleties of diagnosis and prognosis. His technical prowess during the exam was not only palpable to the patient, but also translated into more time devoted to addressing the patient's fears and concerns. After growing accustomed to physicians answering questions while leaving the room, I distinctly remember seeing Dr. Williams promptly return to his seat in front of the patient when he was asked a question at the door. The professionalism and generosity that he exemplifies, even with the smallest of details, are the standard that I have worked towards as a medical student.

Why I Chose Cincinnati
Cincinnati was a top choice for me for the quality of the education and supportive professor. I hope to be able share my growth with my patients.
 
MD: University of Cincinnati College of Medicine