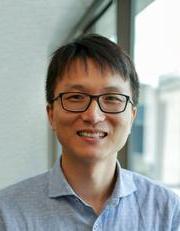 Yeongin Kim
Asst Professor
Old Chemistry Building
820B
CEAS - Electrical and Computer Engineeri - 0030
RESEARCH & WORK EXPERIENCES
- Assistant Professor, Department of Electrical Engineering and Computer Science, University of Cincinnati, 2022-present (https://homepages.uc.edu/~kim4yg/).
- Postdoctoral Associate, Jeehwan Kim Research Group, Department of Mechanical Engineering, Massachusetts Institute of Technology, 2018-2021.
- Research Assistant, Bao Research Group, Department of Chemical Engineering, Stanford University, 2012-2018.
- Researcher, Electronic Materials Research Center, Korea Institute of Science and Technology (KIST), South Korea, 2011.
- Sergeant, Republic of Korea Army, South Korea, 2007-2009.
Ph.D.: Stanford University Stanford, CA, USA, 2018 (Electrical Engineering)