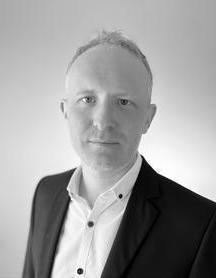 Christoph Klemmt
Assoc Professor
Assistant Professor
DAA Addition
8280A
DAAP School of Arch & Interior Design - 0016
Christoph Klemmt received his doctorate from the Universität für angewandte Kunst Wien in Structural Design in 2021, and his diploma from the Architectural Association in London in 2004. He is Assistant Professor at the Department of Design, Art, Architecture and Planning at the University of Cincinnati, where he received a grant to set up the Architectural Robotics Lab. He taught and gave workshops at the Architectural Association, the University of Wuppertal, AA Visiting School, Tsinghua University and Tongji University, and he directed the AA Visiting School at the Angewandte in Vienna.
 
He worked amongst others for Zaha Hadid Architects, where his responsibilities focused on the company's projects in China, such as the mixed-use developments Soho Galaxy, Wangjing Soho and Leeza Soho.
 
In 2008 he co-founded Orproject, an architect's office specialising in advanced geometries with an ecologic agenda. Orproject exhibited at the Palais De Tokyo in Paris, the China National Museum in Beijing and the Biennale in Venice. The work of Orproject was featured world-wide in magazines and books such as Domus, Frame and AD, and the practice won several international Awards.
 
For more information on Orproject please visit http://orproject.com/.
Post Graduate Training and Education
-2021 Doctor Technicae, Universität für angewandte Kunst Wien, , Vienna, Austria