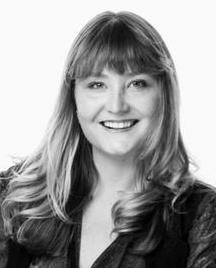 Ashley Kubley
Assoc Professor
Associate Director Associate Professor
Aronoff Center
6459
DAAP School of Design - 0016
Ashley Newsome Kubley has over 15 years of education and professional experience in the fashion design, apparel production and textiles industries.  
She is passionate about the advancement of maker culture as well as the implementation socially + environmentally sustainable practices in the apparel industry. Her research focuses on bridging the gap between historical techniques and contemporary technologies, pursuing projects at the intersection of history and new technological innovations specific to textiles.

For 10 years, she has worked collaboratively with textile artisans across the Yucatan Peninsula region of Mexico, studying endangered craft skills, observing craft processes, tools, materials, methods and investigating equitable models for collaborations between textile artisans and designers and exploring the impact of design intervention in craft communities. 

She also uses her textile and apparel technology background to explore the potential for smart textile structures, new material composites and fabrications, and wearable technology applications that fuse nature and tech together.  Working on interdisciplinary teams with engineers, medicine, and business where collaboration is the key to innovation.  Her body of work on these emergent topics continues to grow as the push for sustainable, tech enabled futures become critical. 


 
 
Master of Fine Arts: Savannah College of Art and Design Savannah, Georgia, 2010 (Fashion Design)
Bachelor of Fine Art: North Carolina State University Raleigh, North Carolina, 2005 (Fiber Art, Textile and Apparel Technology)
Grant: #K61045 Investigators:Kubley, Ashley 02-01-2019 -07-31-2019 UC's Core Equipment Grant Program Virtual Prototyping and Design: Accelerating Interdisciplinary Research through Fashion Design Technology Role:PI $15,000.00 Active Level:Internal UC
Grant: #R40742 Investigators:Kubley, Ashley 07-01-2019 -12-31-2020 UC's AHSS Faculty Research Summer Stipend Program Maya Youth Artisanship Inititative Role:PI $9,895.00 Active Level:Internal UC
Grant: #WSIC23-220513-010 Investigators:Bhattacharya, Amit; Brandewie, Brooke; Kim, Myoung Ok; Kubley, Ashley; Schulz, Mark; Shanov, Vesselin 07-01-2022 -06-30-2023 Ohio Bureau of Workers Compensation Integration of Carbon Nanotube Hybrid Active Textile Systems in PPE for the Ohio Fire Service Role:PI 0.00 Hold Level:Ohio, State of
Grant: #WSIC24-230331-033 Investigators:Bhattacharya, Amit; Brandewie, Brooke; Davis, Kermit; Kim, Myoung Ok; Kubley, Ashley; Rao, Marepalli; Schulz, Mark; Shanov, Vesselin 07-01-2023 -06-30-2024 Ohio Bureau of Workers Compensation Developing Commercial Active Textile Cooling Turnout Coat Prototypes for the Ohio Fire Service Role:PI 1479940.00 Hold Level:Ohio, State of
Forwarding - University of Cincinnati
College of Design Art Architecture and Planning
Cincinnati  Ohio, 45226
Phone: (513) 556-4362
ashley.kubley@uc.edu