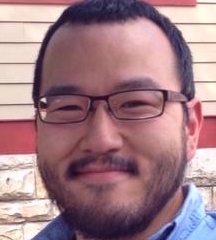 James J Lee , PhD
Associate Vice Provost and Director of Digital Scholarship Center
I am the Associate Vice Provost for Digital Scholarship and Director of the Digital Scholarship Center at the University of Cincinnati, where I am an Associate Professor of Digital Humanities. My research and teaching are in the areas of digital humanities, machine learning and text mining techniques on historical archives, social network analysis and data visualization. I work largely in early modern literature and culture. More recently, my research has branched out into fascinating collaborations applying digital humanities methods with partners in biomedical informatics, corpus linguistics, and law.

I received my PhD at the University of California, Berkeley. My research has been supported by the Andrew W. Mellon Foundation, the National Science Foundation, and the National Endowment for the Humanities.

I am a PI of the Catalyst Model for Transdisciplinary Teams in Digital Scholarship project, generously supported by the Andrew W. Mellon Foundation.
PhD: University of California, Berkeley
BA: Cornell University
Investigators:Xuemao Wang and James Lee 01-01-2018 -06-30-2020 Andrew W. Mellon Foundation A Catalyst Model for Transdisciplinary Teams in Digital Scholarship: The University of Cincinnati's Digital Scholarship Center Role:Co-PI $900,000.00 Active Type:Grant
Investigators:James Lee, et.al 2017 -2018 UC Provost Technology Innovation Award Role:Principal Investigator $199,125 Active Type:Grant
Investigators:Jeffrey Blevins and James Lee UC Provost "Toward an Open Monograph Environment" Grant Role:Co-PI $20,000 Active Type:Grant
Grant: #R40534 Investigators:Jackson, Sarah; Lee, James; Wang, Xuemao 10-01-2019 -03-31-2020 UC's Urban Futures Digital Futures Anchor Development Program Transdisciplinary AI: Applied Machine Learning for UC's Digital Future Role:PI $10,000.00 Active Level:Internal UC
Grant: #OAC-2018617 Investigators:Atluri, Gowtham; Aurisano, Adam; Beck, Thomas; Cohen, Kelly; Khare, Prashant; Lee, James 08-01-2020 -07-31-2023 National Science Foundation MRI: Acquisition of High-Performance Computing Cluster for Research and Workforce Development at University of Cincinnati Role:Senior Personnel $600,000.00
Grant: #Action Fund 1817 (See 013171) Investigators:Atluri, Gowtham; Aurisano, Adam; Beck, Thomas; Cohen, Kelly; Khare, Prashant; Lee, James 08-01-2020 -07-31-2023 Ohio Department of Higher Education MRI: Acquisition of High-Performance Computing Cluster for Research and Workforce Development at University of Cincinnati Role:Senior Personnel $128,571.50
Grant: #Mellon Foundation 2020 Award Investigators:Lee, James; Wang, Xuemao; Wu, Tzu-Yu 10-01-2020 -09-30-2023 Andrew W. Mellon Foundation Computable Archives: Activating Digital Archives with Machine Learning and Data Visualization for Transdisciplinary Digital Scholarship Role:Co-PI $700,000.00
Grant: #2208-13606 Investigators:Lee, James 01-01-2023 -12-31-2023 Andrew W. Mellon Foundation A Digital History of the Anthropocene across Text and Moving Image Archives Role:PI 100000.00 Awarded Level:Non Profit
Peer Reviewed Publications
James Lee, Xuemao Wang, and Arlene Johnson (2018. ) "Embracing Semantic Ambiguity to Enhance Interpretability of Complex Unstructured Machine Learning Problems" .Proceedings of the Annual Meeting of the Association for Information Science and Technology (ASIS&T), , 55 (1 ) ,
Claire Ruegg and James Lee (2019. ) "Epic Social Networks and Eve's Centrality in Milton's Paradise Lost" .Digital Scholarship in the Humanities (Literary and Linguistic Computing), , Feb 2019 ,
James Lee, Blaine Greteman, Jason Lee, and David Eichmann (2018. ) "Linked Reading: Digital Historicism and Early Modern Discourses of Race around Shakespeare's Othello" .Cultural Analytics , ,
James J. Lee and Jason Lee (2017. ) "Shakespeare's Social Network; or Why All the World's a Stage" .Digital Humanities Quarterly , , 11 (2 ) ,
James Lee (2016. ) "John Donne and the Textuality of the Two Souls" .Studies in Philology , , 113 (4 ) ,879
James Lee (2013. ) "Ethopoiesis: Foucault's Late Ethics and the Sublime Body" .New Literary History , , 44 (1 ) ,179
S. Lee, C.A. Crisera, S. Erfani, T.S. Maldonado, J.J. Lee, S.L. Alkasab, and M.T. Longaker (2001. ) "Immunolocalization of Fibroblast Growth Factor Receptors 1 & 2 in Mouse Palate Development" .Plastic and Reconstructive Surgery , , 107 (7 ) ,1776
Jeffrey Layne Blevins, James Lee, Ezra Edgerton, Erin McCabe (2019. ) "Tweeting for Social Justice in #Ferguson: Affective Discourse in Twitter Hashtags." .New Media and Society, , Feb 2019 ,
Danny TY Wu, Wu-Chen Su, James Lee (2019. ) Retrieving Scientific Abstracts using Venue- and Concept-based Approaches: CincyMedIR at TREC 2019 Precision Medicine Track .Proceedings of the Text Retrieval Conference (TREC), , 2019 ,
James Jaehoon Lee and Joshua Beckelhimer (2020. ) Anthropocene and Empire: Discourse Networks of the Human Record .Publications of the Modern Language Association (PMLA), , 135 (1 ) ,
Sarah E Jackson, Caleigh E Richissin, Erin E McCabe, James Jaehoon Lee (2020. ) Data-informed Tools for Archaeological Reflexivity: Examining the Substance of Bone through a Meta-Analysis of Academic Texts .Internet Archeology, , 55 ,
Powers-Fletcher, M. V., McCabe, E. E., Luken, S., Wu, D., Hagedorn, P. A., Edgerton, E., … Lee, J. J. (2021. ) "Convergence in Translational Viral Epidemic Research: Using Natural Language Processing to Define Network Bridges in the Bench-Bedside-Population Paradigm".Harvard Data Science Review, , 3 (1 ) , More Information
Published Books
James Jaehoon Lee (2019. ) The Two-Soul'd Animal: Early Modern Literatures of the Classical and Christian Souls .Evanston, Ill. , Northwestern University Press
Jeffrey Layne Blevins and James Jaehoon Lee (2021. ) Social Media, Social Justice, and the Political Economy of Online Networks .Cincinnati , University of Cincinnati Press (Co-Author)
Provost's Faculty Excellence Award UC Provost and Vice President of Research Status:Recipient
Arts and Sciences Rising Star Award Dean, College of Arts and Sciences Status:Recipient