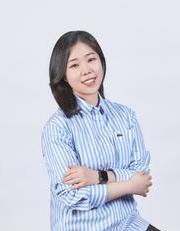 Jin kyung Lee
Graduate Assistant
Jinkyung is a ph.D. student in the department of Political Science at the University of Cincinnati. 

Jinkyung's research interests specifically concern the relationship between valuable resources in technology and large political systems. Based on her academic and work experiences, she have developed an interest in international data resource agreements and their effect on global relationship development. Especially, Jinkyung is pursuing that she will be able to enhance her interests in cybersecurity policies, conflicts between countries in science and technology, and the process of establishing related systems. 

Jinkyung gained in-field work experience at the Korea Institute of Science and Technology Evaluation and Planning and the Korea Information Society Development Institute. At these research institutions, she analyzed the influence of science and technology on the development of Korean governmental institutions, such as the postal system and the human resources development network.
MA: Ewha Womans University South Korea, 2017 (Political Science and International Relations)
BA: Ewha Womans University South Korea, 2015 (Korean Language and Literature, North Korean Studies, and Political Science(Minor))
Positions and Work Experience
2017 -2018 Researcher, Research for the development of postal service of South Korea, Korea Information Society Development Institute, South Korea
2018 -2020 Researcher, Research for the national development of science and technology human resource of South Korea, Korea Institute of Science and Technology Evaluation and Planning, South Korea
2020 -2021 Manager, AI Intelligence Unit's AI service development, SK Telecom, South Korea
lee9j3@mail.uc.edu