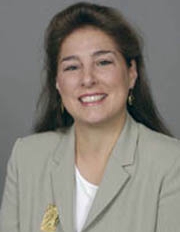 Theresa Leininger-Miller , Ph.D
Professor
Professor
Aronoff Center
6489B
DAAP School of Art - 0016
Professor Leininger-Miller (Ph.D., Yale University) teaches 19th-21st-century American and European art history.  Multiple students have nominated her such teaching awards as the Dolly Cohen Award, Professor of the Year, and the Dean's Award for Outstanding Teaching.  Four times, UC senior class officers recognized her teaching achievement. Leininger-Miller won the Dean's Award for Outstanding Research thrice (2023, 2001, and 1994), the Outstanding Academic Advising Award in 2006, the Marian Spencer Diversity Ambassador Award in 2009, and the President's Quality Service Award in 2005. Publications include New Negro Artists in Paris: African American Painters and Sculptors in the City of Light, 1922-1934 (Rutgers, 2001); essays in Imprinted:  Illustrating Race; Reading Southern Art (forthcoming); Routledge Companion to African American Art History; Deborah Grant; Women Artists of the Harlem Renaissance; Out of Context:  American Artists Abroad; The Modern Woman Revisited:  Paris Between the Wars; Black Paris; Paris Connections: African American Artists in Paris; Picture Cincinnati in Song, Panorama, Source:  Notes in the History of Art; and multiple book and exhibition reviews in 19th-Century Art Worldwide, Journal of American History, caa.reviews, and elsewhere.  Leininger-Miller has lectured throughout the U.S., France, and Germany, and appeared on radio, television, and in documentaries. She has curated exhibitions at the Public Library of Cincinnati and Hamilton County, Yale University Art Gallery, Weston Art Gallery, Auburn University, and Langsam, Blegen, and DAAP Libraries at UC. Awards are from Crystal Bridges Museum of American Art, Norman Rockwell Museum, the NEH, Georgia O'Keeffe Museum Research Center, Kress, Luce, and Smithsonian Institution.  She was Chair of the national professional organization, the Association of Historians of American Art.  She leads Honors seminars and a class with a study abroad component to London and Paris, "The Black Body in European Art," among other courses.  Currently she is co-editing anthology on illustrated sheet music for Bloomsbury Press.
Ph.D.: Yale University New Haven, CT, 1995 (History of Art)
M.A.: Yale University New Haven, CT, 1988 (History of Art)
B.A.: Xavier University Cincinnati, OH, 1986 (English & History, with a Peace Studies concentration)
M.Phil.: Yale University New Haven, CT, 1990 (History of Art)
Research and Practice Interests
African American art, esp. the Harlem Renaissance, 19th-20th c. American and European art, modernism, and 19th-century landscape painting, history of photography to 1945, public art and public funding, history of museums and collecting, Art History methodology and professional practices, West and Central African art, folk /outsider/ self-taught art.
Positions and Work Experience
1999 -2017 Associate Professor, University of Cincinnati, Cincinnati,OH
2011 - Director of Museum Studies Graduate Certification Program, University of Cincinnati, Cincinnati,OH
1992 -To Present Affiliate Faculty Member Women's, Gender, and Sexuality Studies Program, University of Cincinnati, Cincinnati, OH
2007 -To Present Affiliate Faculty Member of Africana Studies, University of Cincinati, Cincinnati,OH
2002 -2003 Acting Chair, Art History, University of Cincinnati, Cincinnati, OH
1992 -1999 Assistant Profesor, University of Cincinnati, Cincinnati,OH
1998 -2006 Director of Graduate Studies, Art History, University of Cincinnati,
2018 - Professor, Art History, University of Cincinnati,
2010 -2014 Faculty Development Council Award Status:Recipient
2009 -2010 Merit Pay Award for Outstanding Service Status:Recipient
2009 -2010 Regional Finalist, 2010 Inspire Integrity Award (1 of top 10, out of 136 nominations) Status:Nomination
2008 -2009 Provost's Committee on Diversity Award Status:Recipient
2007 -2008 University Research Council Award Status:Recipient
2003 -2006 Faculty Bonus Award, UC, for Outstanding Research, Teaching, and Service Status:Recipient
2005 -2006 Sarah Grant Barber Outstanding Academic Advising Award Status:Recipient
2004 -2005 President's Quality Service Award Status:Recipient
2003 -2004 Society for the Preservation of American Modernists Publication Status:Recipient Type:Grant
2003 -2004 National Endowment for the Humanities Fellowship Status:Recipient Type:Fellowship
2015 -2016 Third Century Materials Grant University of Cincinnati
2023 -2023 Tyson Scholar, Crystal Bridges Museum of American Art
2023 -2023 Participant, NEH Summer Institute, Reconstructing the Black Archive: South Carolina as a Case Study, 1793-1895
2022 -2022 Participant, NEH Summer Institute, Chicago and Modernism
2023 -2023 Dean's Award for Outstanding Research
2020 -2020 Rockwell Center for American Visual Studies Fellowship Award, Norman Rockwell Museum
Image: Undergraduate students in the "Approaches to Art History" seminar learn about conservation at the Cincinnati Art Museum with…
Serena Urry, Chief Conservator
Cecile Mear, Conservator of Works on Paper
Chandra Obie, Textile Conservator,