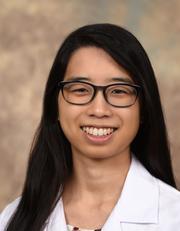 Zi-Rou Liew
Personal Statement
This desire to truly get to know other people was really what I found most attractive about being a physician. As I learned more about medicine, I could see how the curiosity I had and the wish to form strong relationships with my patients was my greatest asset to being a doctor. To me, understanding my patients was how I could see what mattered to them in life and then be able to guide and help them manage all their medical problems. When I saw this part of medicine, that was when I truly saw how my life could have meaning. I had worked hard not just to have "success" in life but because I wanted the privilege of listening to people's stories and figuring out how to best use my knowledge of medicine to help and support them. I feel grateful every day for where I get to be in life and where I get to go. I chose internal medicine because it is the best field to be a patient's primary doctor and address all aspects of their life. It's where I feel fulfilled and can connect with others. Like every other prospective doctor, I find understanding the pathophysiology of the human body to be intellectually satisfying. However, throughout my career, I also hope to understand humanity itself, which to me would be spiritually satisfying.

Why I Chose Cincinnati
I love UC because of its strong focus on patient-centered care, education, and continual desire for improvement. To me, residency training is not just to learn medical knowledge but also to develop the positive attitude I want to have as a physician. UC is best place to develop that attitude. Having been a medical student here, I can affirm that all the values you read about on the residency website is truly embodied within the culture of the residents and faculty. People really care about their patients and their colleagues here. I am so excited to be a part of this group!
MD: University of Cincinnati College of Medicine
University of Cincinnati College of Medicine
231 Albert Sabin Way
Cincinnati  Ohio, 45267
LIEWZU@UCMAIL.UC.EDU