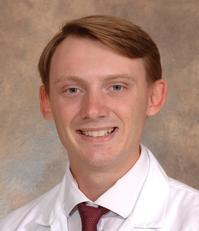 Benjamin Likins
Medical Resident/Fellow
Personal Statement
While my career aspirations involve working in the field of ophthalmology, I am extremely excited to start my residency as an intern with a transitional year dedicated to multiple disciplines. As I stated above, one experience that will always resonate with me was the conversation I had with Dr. Farr about the importance of knowing how the eye relates to the body. As an intern, I will learn about common systemic illnesses that may be related to the ocular system preparing me to diagnose and treat patients that present to my future clinic with these conditions. In addition, I believe it will be extremely valuable to learn to collaborate with other co-residents in varying specialties, as it will make future consultations more cohesive enabling patients the best possible care.
 
Why I Chose Cincinnati
During my away rotation, I was able to see firsthand the truly amazing culture surrounding the program as I saw countless times how the residents supported each other and how great their relationships were with the UC attendings. Additionally, with my fiancé growing up in northern Kentucky, I have been fortunate enough to spend significant time with her over the past few years experiencing Cincinnati's vibrant city life including Bengals games and great restaurants and bars. These are just a few of the reasons that made the University of Cincinnati a perfect fit for me and provide the opportunity to become the best physician that I can be!
MD: Medical University of South Caroline College of Medicine