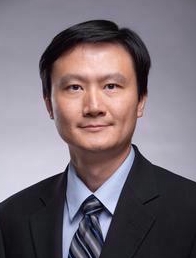 Tao Li
Assoc Professor
Rhodes Hall
835
CEAS - Elec Eng & Computer Science - 0030
2851 Woodside Dr, 835 Rhodes Hall
Cincinnati, Ohio 45221-0030
Website: https://eecs.ceas.uc.edu/AIM/
 
Dr. Tao Li joined the Department of Electrical Engineering & Computer Science (EECS) at the University of Cincinnati as an Associate Professor in August 2018.  He was a research faculty member (Associate Research Scientist) and Adjunct Assistant Professor in the EECS Department and the Center for Wireless Integrated MicroSensing and Systems (WIMS2) at the University of Michigan, Ann Arbor.  He received his B.S. and M.S. degrees in engineering from Tsinghua University, Beijing, China, and Ph.D. in Electrical Engineering from the University of Michigan, Ann Arbor. 

Dr. Tao Li's research interests include micromachined sensors and actuators, nontraditional microfabrication technologies, microsystem packaging and integration, and sensor electronic interfaces and embedded systems.  He has an interdisciplinary background among the areas of electrical, biomedical and mechanical engineering, with over 15 years of experience working in the fields of micromachined transducers and microsystems, particularly for biomedical and environmental monitoring applications.  
B.S., Tsinghua University, Beijing, China, 2000 (Precision Instruments)
M.S., Tsinghua University, Beijing, China, 2002 (Precision Instruments)
Ph.D., University of Michigan, Ann Arbor, 2009 (Electrical Engineering)
Research and Practice Interests
MEMS and Microsystem Technologies:

MEMS, micromachined sensors/actuators and their system integration
Traditional and nontraditional microfabrication and micromachining technologies, e.g. micro electro-discharge machining (micro-EDM) and micro ultrasonic machining (micro-USM)
Packaging for microsensors, actuators, and microsystems
Analog and digital electronic interface for MEMS devices; embedded systems
Power sources for microsystems

Application Areas of Interest for Autonomous Microsystems:

Biomedical devices, e.g. wearable or implantable devices, smart surgical / biopsy tools, wireless ingestible devices, etc.
Environmental monitoring, e.g. harsh environment applications in downhole, deep sea, etc.
Sensors for Internet of Things (IoT) and Cyber-Physical Systems (CPS)
Grant: #SUBK00011293 Investigators:Li, Tao 05-01-2019 -04-30-2020 Total Petrochemicals USA, Inc. Distributed Pressure Measurement System for Core Samples in LP/LT Cell Using Microsensors (DPSCore) Phase 3 Role:PI $100,000.00 Awarded Level:Industry
Grant: #N/A Investigators:Li, Tao 08-31-2019 -07-31-2020 UC's Launch Awards Spring Semester Research Launch Awards Role:PI $2,500.00 Active Level:Internal UC
2851 Woodside Dr, 835 Rhodes Hall
Cincinnati  Ohio, 45221-0030
Phone: +1 (513) 556-3508
litao@uc.edu