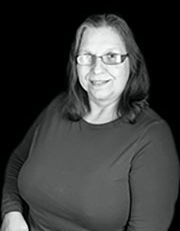 Johanna W Looye
Associate Professor
Daa Addition
6207
DAAP School of Planning - 0016
Johanna Looye has over thirty-five years of experience in Latin American development. Her work in Brazil includes studies of small business in Ceará and throughout the Northeast. She has also conducted research on urban environmental issues in the City of Rio de Janeiro and in 1999 she was awarded a Senior Fulbright Fellowship to teach and conduct research at the Federal University of Rio de Janeiro. Dr. Looye has worked on micro-and small-business development in Brazil, Thailand (handicrafts and sustainable development), Crete (alternative economic development for Hersonissos), and the U.S. In Cincinnati, Looye has served on the Board of Directors for the Cincinnati Business Incubator. She has also worked with the City of Cincinnati to identify local capacity for developing microenterprises and with Smart Money Community Services to develop a 12-week training program for aspiring entrepreneurs from Over-the-Rhine and the Findlay Market area. Dr. Looye teaches urban and regional theory, international development planning and economic development, primarily at the graduate level. She also teaches quantitative and research methods.
Ph.D., Cornell University Ithaca, New York, 1994 (Urban and Regional Theory; Rural Developmant; Latin American Studies)
M.R.P. (Master of Regional Planning), Cornell University Ithaca, New York, 1985 (Regional Planning)
B.A., Grinnell College Grinnell, Iowa, 1979 (Spanish; Latin American Studies Concentration)
Grant: #P116J020017 Investigators:Looye, Johanna 10-01-2002 -09-30-2007 Department of Education A Joint Consortium for the Transatlantic Study of Design, Planning and Urbanism Role:PI $200,191.00 Closed Level:Federal
Grant: #65x1054-01 Investigators:Looye, Johanna 07-01-1997 -06-30-2000 Ohio Board of Regents Assessment of Microenterprise Development Potential in Over-the Rhine Role:PI $30,000.00 Closed Level:State of Ohio
Grant: #P116M080008 Investigators:Edelman, David; Looye, Johanna 08-01-2008 -07-31-2013 Department of Education Urban Sustainability and the Built Environment: A US Brazil Consortium Role:PI $219,806.00 Active Level:Federal
Grant: #018000-340452-02/ RBS1039 Investigators:Auffrey, Christopher; Honadle, Beth; Looye, Johanna; Vomhofe, Rainer; Zapata, Marisa 05-01-2011 -08-31-2013 Department of Agriculture An External Evaluation of the Strong Economies Together (SET) Initiative Role:Collaborator $100,000.00 Active Level:Federal
Monograph
Lemos, Maria Carmen de Mello and Johanna W. Looye. "Looking for Sustainability: Environmental Coalitions across the State-Society Divide." Bulletin of Latin American Research 22 no. 3 (July 2003): 350-370.
Fisher, Bonnie and Johanna W. Looye. "Crime and Small Businesses in the Midwest: An Examination of Overlooked Issues in the United States." Security Journal 13 no. 1 (2000): 45-72. (Originally accepted for publication in International Journal of Risk, Security and Crime Prevention, which was purchased by the publisher of Security Journal. The two journals were merged right after this paper was accepted by the JRSCP editor.)
Looye, Johanna W. "Supporting Small-Scale Manufacturing in Developing Countries: Lessons from the Metalworking Sector in Ceará, Brazil." Third World Planning Review 20 no. 1 (1998): 53-85.
Looye, Johanna W. and Abdul Sesay. "Introducing Gender and Diversity into the Planning Curriculum: A Methodology for Department-Wide Implementation." The Journal of Planning Education and Research 18 no. 2 (Winter 1998): 161-170.
Apostolides, Vasso and Johanna W. Looye. "Student Assessment of the Co-op Experience and Optimum Integration of Classroom Learning with Professional Practice." The Journal of Cooperative Education 23 no. 3 (Spring 1997): 16-30.
Apostolides, Vasso and Johanna W. Looye. "Developing Co-op Syllabi Sensitive to Both Academic Curricula and Employer Needs." The Journal of Cooperative Education 23 no. 3 (Spring 1997): 56-69.
University of Miami North-South Center. "Policy Proposals on the Environment and Sustainable Development." In Advancing the Miami Process: Civil Society and the Summit of the Americas, ed. Robin Rosenberg and Steve Stein, 341-350. Miami, FL: North-South Center Press, 1995. Co-authored chapter. Previously published as "The Environment and Sustainable Development," policy proposals developed at the Pre-Summit of the Americas Workshop for consideration by Latin American and Caribbean heads of state at the Summit of the Americas in early December. Kingston, October 23-25, 1994. Sponsored by North-South Center, University of Miami, Coral Gables, Florida and University of the West Indies, Kingston, Jamaica.
Book Chapter
Chifos, Carla, and Johanna W. Looye, "The Handicraft Sector in Chiang Mai: Its Role in Sustainable Urban Development." In M. Romanos and C. Auffrey (eds.) Managing Intermediate Size Cities: Sustainable Development in a Growth Region of Thailand. Boston, Kluwer, 2002.
Preiser, Wolfgang F.E., Johanna W. Looye and David G. Saile. "Introduction," in Professional Practice in Facility Programming, Wolfgang F.E. Preiser, ed. New York: Van Nostrand Reinhold Publishers, 1993.
Looye, Johanna W. "Real vs. Ideal and the Brazilian Jeitinho: A Study of Microenterprise Registry Under the New Microenterprise Statute." In Beyond Regulation: The Informal Economy in Latin America, ed. Victor Tokman, 109-139. Boulder, CO: Lynne Rienner, 1992.
Looye, Johanna W. "Real versus Ideal y el Jeitinho Brasileño: Un Estudio del Registro de Microempresas Bajo el Nuevo Estatuto de Microempresas." In Más Allá de la Regulación: El sector informal en América Latina, ed. Victor Tokman, 127-166. Santiago, Chile: PREALC, 1991.
Looye, Johanna W. and Norman Uphoff. Local Institutional Development for Non-Agricultural Enterprise. Ithaca, NY: Rural Development Committee, Cornell University, 1986. Also appears as Chapter 6 and Annex 6 in Norman Uphoff, Local Institutional Development, West Hartford, Connecticut: Kumarian, 1986, pp. 162-187 and 322-333.
Invited Presentations
Looye, Johanna W. (05-2012. )"Política Urbana e Governança Metropolitana," .CAPES (Higher Education Division of the Ministry of Education), Brasilia, Brazil. Conference. .Level:International
Looye, Johanna W. (05-2009. )"One (Still Dirty) River, Two Social Classes, Many Government Agencies: Plans to Reexamine the Sustainability of the Carioca River in Rio de Janeiro," .Center for Iberian and Latin American Studies, University of California,, San Diego, California. Conference. .Level:National
Looye, Johanna W. (07-1997. )"One (Dirty) River, Two Social Classes, Many Government Agencies: The Clean-Up of the Carioca River in Rio de Janeiro." .Cornell University, Ithaca, New York. Workshop. .Level:International
Looye, Johanna W. (06-1996. )"Collaboration without Co-optation: Social Class Differences in the Clean-Up of the Carioca River of Rio de Janeiro." .Istanbul Technical University Faculty of Architecture, Istanbul, Turkey. Other Institution. .Level:International
Looye, Johanna W. and Cardoso, Adauto. (06-1995. )"A Questão Urbana na ECO-92." .Itamonte, Minas Gerais, Brazil.. Conference. .Level:International
Looye, Johanna W. (06-1995. )"A Despoluição do Rio Carioca: Movimento Ambientalista ou Saneamento Básico?" .Itamonte, Minas Gerais, Brazil.. Other Institution. .Level:International
Looye, Johanna W. (02-1995. )The Carioca River Clean-Up: Environmental Movement or Basic Sanitation?" .Kingston, Jamaica. Conference. .Level:International
Paper Presentations
Looye, Johanna W. (10-2011. )"Crime Control and Pacification: Over-the-Rhine, Cincinnati vs. Rio de Janeiro's Favelas," .Salt Lake City, Utah. Professional Meeting. Level:National
Looye, Johanna W. (10-2011. )"Keeping the Curriculum Current," .Salt Lake City, Utah. Professional Meeting. Level:National
Looye, Johanna W. (07-2011. )"Riots, Risk, Revitalization, and Crime Control: A Decade in the Life of Over-the-Rhine, Cincinnati" .Perth, Australia. Professional Meeting. Level:International
Looye, Johanna W. and Coutinho, Rachel. (09-2010. )"Sustainable Urban Development and the Built Environment: A Partnership Project of Brazil-United States," .Florianópolis, Brazil. . Professional Meeting. Level:International
Looye, Johanna W. (01-2009. )"New Town Development in Taizhou, China, and Brasília, Brazil," .Crystal City, Virginia (Washington, DC)). Professional Meeting. Level:National
Looye, Johanna W. (01-2009. )"Urban Development and Housing in China & Brazil," .Gainesville, Florida. Conference. Level:National
Looye, Johanna W. (07-2008. )"Urban Development and Housing in China and Brazil" .Chicago, Illinois. Professional Meeting. Level:International
Looye, Johanna W. (10-2006. )"Microenterprise Support in Cincinnati: The BYOB Program," .Fort Worth, Texas. Professional Meeting. Level:National
2007 Marcia Marker Feld Award, ACSP/FWIG. Recognizes a FWIG colleague for outstanding leadership within the ACSP organization. http://urban.csuohio.edu/~sanda//fwig/awards.htm - feld Status:Recipient Level:Professional Org. Type:Recognition
2007 Bright Future Award, SmartMoney Community Services. SmartLeadership Award – For Leadership and devotion to the long-term success of SmartMoney. http://www.smart-money.org/pages/BrightFutureAwards07.html Status:Recipient Level:Local Type:Recognition
2005 DAAP Dean's Award for Outstanding Service. College of DAAP, University of Cincinnati Status:Recipient Level:College Type:Monetary
1988 -1999 Fulbright Senior Scholar Award. Brazil: Lecturing/Research. "The Environment and the City: Collaboration, Co-optation, and Conflict." Hosted by the Programa de Pós-Graduação em Urbanismo, Faculdade de Arquitetura e Urbanismo, Universidade Federal do Rio de Janeiro (PROURB/FAU/UFRJ). Status:Recipient Level:National Type:Fellowship
1995 Faculty Achievement Award, University of Cincinnati. Status:Recipient Level:University Type:Recognition
1984 Thomas W. Mackesey Prize. Dept. of City and Regional Planning, Cornell University, Status:Recipient Level:University
Positions and Work Experience
1998 -To Present Associate Professor, School of Planning College of Design, Architecture, Art, and Planning, University of Cincinnati, Cincinnati, Ohio
1990 -1998 Assistant Professor, School of Planning College of Design, Architecture, Art, and Planning, University of Cincinnati, Cincinnati, Ohio
2009 -To Present Affiliate Faculty, Women's, Gender, and Sexuality Studies, University of Cincinnati, Cincinnati, Ohio
1994 -To Present Member, All-University Graduate Faculty, University of Cincinnati, Cincinnati, Ohio
2005 -To Present Affiliate Faculty: Latin American Studies, Asian Studies, Human Rights Certificate Programs, University of Cincinnati, Cincinnati, Ohio
1988 - Instructor: Organizacao Industrial: Industrializacao, O Setor Informal e Desenvolvimento Regional, CAEN (Master's Program In Economics). Federal University of Ceara, Fortaleza, Brazil
Research and Practice Interests
Urban and Regional Theory International Development Planning Local Economic Development Quantitative and Research Methods
Level:Graduate
Level:Undergraduate
Level:Undergraduate
Level:Undergraduate
Level:Graduate
Level:Graduate