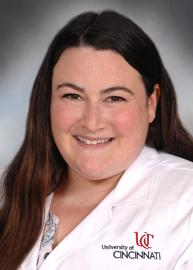 Taylor L MacDonald
Clinical Instructor
Personal Statement
"Nerd," a title my sister gave me as a kid, a moniker I have learned to embrace. I've always been captivated by puzzles, mysteries, sewing, building Legos or any challenging problem-solving activity that required me to sit down and really think to work out the answer. Some 6-year-olds want video games or a pony; nope, I was begging for my own sewing machine and lessons. This nerdy mentality is what drew me to engineering, a field that gave me the opportunity to take an analytical approach to problem solving. The mathematical and hands-on skills required to solve real world problems were a perfect fit for me. I imagined being on the cutting edge of advancing healthcare technology, helping to improve care and quality of life for people around the world. Instead, I found that I spent most of my time helping multi-billion-dollar companies save a few bucks; essentially, I was a cost-savings robot. I remember the exact Thursday afternoon at work, that I decided I needed something more patient-focused to feel fulfilled.  Leaving my career to attend medical school was an easy decision. Radiation oncology truly seemed like the intersection of engineering and clinical medicine that I had been yearning for as an engineer. I had found my light at the end of the tunnel.

Why I Chose Cincinnati
I completed my engineering training at Cincinnati and worked in the area for a few years before returning to medical school. I quickly fell in love with the city and knew that I would eventually come back. When looking for a residency I was comparing programs across the nation, trying not to box myself in by locations alone. I came to UC for my first away/audition rotation in the RadOnc department and could not believe how comfortable I felt in the hospital and with all the residents, attendings and faculty. I just didn't get that feeling from any other programs. I am grateful to have found a program that will not only prepare me to be an excellent physician but also allow me to train in an environment that feels so much like home. Forever a Bearcat!
 
DO: University of Pikeville - Kentucky College of Osteopathic Medicine