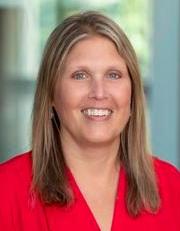 Jennifer L Macht
Program Manager
Program Manager
Hastings L. & William A. French Building
3202 Eden Avenue
Cincinnati, Ohio 45267
Phone 513-558-3758
Email jennifer.macht@uc.edu
Medcial Laboratory Science Program
College of Allied Health Sciences
University of Cincinnati, Cincinnati, OH
Program Manager

Course Management of all Distance Learning (DL) and Hybrid courses.
Manage course development by working closely with course directors to ensure that the course and learning objectives and learning activities meet the standards required by the MLS Program's accrediting agency (NAACLS).
Oversee Adjunct Course Directors and Adjunct Faculty to ensure all policies and procedures are followed and timely
Train new adjunct faculty in their roles as Course Director or facilitator.  Primary contact for adjunct faculty.
Manage the Orientation course required for new distance learning students.  This course helps new students transition into distance learning and also familiarizes the students with the MLS Program's policies and procedures.
Supervise course builds.  This includes keeping the course directors on schedule as well as the IT department within the college.
Perform Quality Control checks for the DL courses prior to and during every run of every course. 
Bachelor's Degree: University of Cincinnati 1996 (Medical Technology)
MHA: University of Cincinnati 2016
Academic - Hastings L. & William A. French Building
Cincinnati  Ohio, 45267
Phone: 513-558-3758
jennifer.macht@uc.edu