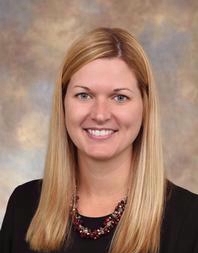 Elizabeth A. Yeakle
Assoc Dir Academic
Teachers College
650D
CECH Criminal Justice - 0389
Betsy earned her MBA and Bachelor's in Business Administration from the University of Cincinnati Lindner College of Business. She has worked at UC since July 2010 and is experienced in admissions and recruiting, advising, and program management. She currently serves as an Associate Academic Director for the School of Criminal Justice, working with the on-campus Master's, PhD and Graduate Certificate programs.
Invited Presentations
Bachus, Amanda and Macke, Betsy (03-06-2014. ) Cultivating and Retaining Student Leaders through Advising .NACADA Region 5 Conference, Madison, WI.
Macke, Betsy and Stackpole, Richard (03-25-2016. ) It Takes a Village: Understanding and Effectively Supporting Your First-Generation College Students .Teaching Academic Survival and Success (TASS) Annual Conference, Fort Lauderdale, FL. Level:National
Nominee, 2014 Sarah Grant Barber Outstanding Advising Award
Recipient, Outstanding Service Award for the School of Criminal Justice, 2020-2021 Academic Year
Phone: 513-556-1819
betsy.yeakle@uc.edu