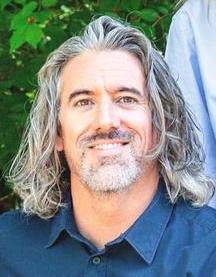 Noah MacKenzie , Ph.D.
Professor
CC West Woods Acad Cntr
287
CC Psychology - 0162
My research background is in Psychology, with an emphasis on Auditory Perception. After doing my Ph.D. in Cognitive/Experimental Psych at Ohio State, I taught for a number of years at the University of Wisconsin before coming to UC. My research interests include the perception of time in music and other auditory sequences and the interaction of temporal and spatial qualities of these sequences. I have also published work on the effects of framing and ad-hominem attacks on attitudes and decision-making, and regularly present and discuss research on current best practices in Psych pedagogy. I absolutely love teaching and am thrilled that Psychology is such a big part of my life; in addition to my teaching work I am the Psychology Program Coordinator for Clermont College. Finally, I get extremely intense about music and can usually be found listening to it and/or making it.
B.A.: Penn State University State College, PA, 1997 (Psychology)
M.A.: The Ohio State University Columbus, OH, 2000 (Cognitive/Experimental Psychology)
Ph.D.: The Ohio State University Columbus, OH, 2007 (Cognitive/Experimental Psychology)
Peer Reviewed Publications
Barnes R.; Johnston H.; MacKenzie N.; Tobin S.; Taglang C. (01-01-2018. ) The effect of ad hominem attacks on the evaluation of claims promoted by scientists.PLoS ONE, , 13 (1 ) , More Information
Barnes R.; Tobin S.; Johnston H.; MacKenzie N.; Taglang C. (11-22-2016. ) Replication rate, framing, and format affect attitudes and decisions about science claims.Frontiers in Psychology, , 7 (NOV ) , More Information
Barnes, Ralph M; Tobin, Stephanie J; Johnston, Heather M; MacKenzie, Noah; Taglang, Chelsea M (2016. ) Replication Rate, Framing, and Format Affect Attitudes and Decisions about Science Claims.Frontiers in psychology, , 7 ,1826 More Information
Jones, Mari Riess; Barnes, Ralph; Brunetti, Riccardo; Ellis, Robert; Johnston, Heather; Large, Edward; Mackenzie, Noah; McAuley, Devin; Penel, Amandine; Puente, Jennifer (2006. ) News from the ROAR lab at the Ohio State University.Cognitive processing, , 7 (1 ) ,60-4 More Information
Jones, Mari Riess; Moynihan, Heather; MacKenzie, Noah; Puente, Jennifer (2002. ) Temporal aspects of stimulus-driven attending in dynamic arrays.Psychological science, , 13 (4 ) ,313-9 More Information
Barnes, Ralph M; Johnston, Heather M; MacKenzie, Noah; Tobin, Stephanie J; Taglang, Chelsea M (2018. ) The effect of ad hominem attacks on the evaluation of claims promoted by scientists.PloS one, , 13 (1 ) ,e0192025 More Information