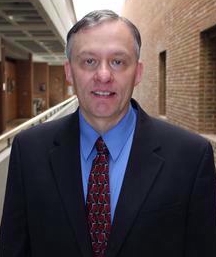 Bradford Clayton Mank
Professor
Associate Dean for Academic Affairs, James B. Helmer, Jr. Professor of Law
Associate Dean for Academic Affairs and Professor Mank teaches and writes in the areas of environmental law and administrative law.  A prolific scholar, he has authored many articles and book chapters on environmental justice, regulatory reform, standing, and statutory interpretation. He also has worked with the City of Cincinnati on a number of environmental ordinances and implementation matters, including climate change, environmental justice, recycling, and air pollution issues. 
 
He was named the James B. Helmer, Jr. Professor of Law in 2001 in recognition of his scholarly and teaching accomplishments. Professor Mank's has also been honored with the 2004 Harold C. Schott Award and in 2001 with the Goldman Prize for Teaching Excellence. He was also awarded the Dean's Award for Faculty Excellence in 2016.
 
Before joining the College of Law faculty in 1991, Professor Mank served as an Assistant Attorney General for the State of Connecticut.  He also was an associate with the Hartford, Conn., law firm of Murtha, Cullina, Righter and Pinney, where his emphasis was environmental law. 
 
Professor Mank received his A.B. summa cum laude from Harvard University and his J.D. from Yale University where he served as the Editor of the Yale Law Journal.  After graduation, he clerked for Justice David M. Shea of the Connecticut Supreme Court.
BA: Harvard University
JD: Yale University