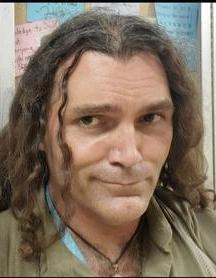 Randall Stephen Marshall
Adjunct Assistant Professor
PhD Student
Rieveschl Hall
A&S Biological Adjuncts - 0006
Environmental microbiology
Advisor: Trinity Hamilton
A.A: University of Cincinnati 2007 (Natural Sciences)
B.S.: University of Cincinnati 2011 (Biological Sciences)
Research and Practice Interests
Our lab focuses on environmental geobiochemical parameters and the resultant microbial or bacterial communities produced by bottom-up selection.

My current personal research focuses on determining bacterioplankton diversity effects of system enrichement. Towards this end we do environmental sampling, DNA extractions, and 16S rRNA sequencing with the help of the University of Miami. The eventual goal is to understand conditions that produce very low evenness communities from what are usually highly diverse ones - harmful algal blooms (HABs) such as Microcystis or Planktothrix species associated with water eutrophication being notable examples.
Investigators:Randall S. Marshall 2012 Wieman Wendell Benedict Fund Wieman Wendell Bendict Award Active Type:Grant
2013 Wieman Wendell Benedict Fund Wieman Wendell Bendict Award, Active Type:Grant
Poster Presentations
Randall Marshall, Kyle Moore, Dr. Jodi Shann (05-27-2011. ) Manganese Uptake and Toxicity in Solanum and Capiscum .Tangeman Hall, UC. . Level:College
Manganese Uptake and Toxicity in Solanum and Capiscum
Randall Marshall (03-01-2013. ) Phosphorous limited competition and pH limitation in Grand Lake St. Marys Microcystis isolates .University of Cincinnati, UC. . Level:University
Phosphorous Limited Competition and pH Limitation in Grand Lake St. Marys Microcystis Isolates
Lecture
Randall Marshall (10-27-2012. ) Algal Isolations and Phosphorous Competition in Algal Blooms Containing Microcystis aeruginosa .Cincinnati Zoo. Other Institution. Level:Department
Symposium
(08-19-2012. ) ORBCRE .Ohio University. Other Institution. Level:Regional
09-01-2012 Woodrow Wilson National Fellowship Foundation award/finalist : State-based programs that seek to attract talented, committed individuals with backgrounds in mathematics, science, engineering, and technology into teaching in high-need urban and rural secondary schools. (Declined to pursue biological sciences MS) WWF Status:Nomination Level:Regional Type:Fellowship
National Merit Semifinalist, 1992 Status:Recipient Level:National Type:Recognition
Reviewer Type:Other Educational Service Level:Local 03-16-2013
microcystis, microcystins, limnology, environmental microbiology, cyanobacteria
08-2011 -To Present: Member Phycological Society of America
09-22-2012 -01-20-2013: Cincinati Contemporary Arts Center: Green Acres - Technical support and maintenance of a long-term aquaculture display. Contributed to public awareness of microbiology, water quality issues, algal blooms and biofuels production.
15-BIOL-271 ELEM MICROBIOLOGY
15-BIOL-551 GENERAL MICROBIOL
15-BIOL-301 CELL STRUCT FUNCTN
15-BIOL-692 LIMNOLOGY LAB Level:Both