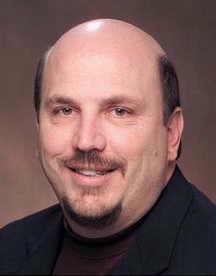 Thomas Mobley
Assistant Professor Educator
Edwards Center
5130E EDWARDS 1
A&S Psychology - 0376
Tom is currently employed by the University of Cincinnati as an Assistant Professor - Educator  in their Organizational Leadership/Human Resource Management Program.  A 1990 UC MALER graduate of with over 25 years of experience, Thomas Mobley, SPHR is a respected expert in the HR field. As a Human Resource Consultant and University Professor he has demonstrated his ability to transfer knowledge and provide others with the tools they need to succeed. In Mobley Human Resource Consulting Tom has combined his corporate and teaching experience to create workshops and presentations that are both practical and effective.  His HR Certification Prep Course has had several sessions where 100% of those who took the course passed their test.  He was honored to be recognized as one of three finalists for Miami University's 2013/14 Distinguished Teaching Award.
 
Tom's broad background includes work with Fortune 100 firms, government agencies, start-ups, and international companies. His expertise has been sought out and included in articles in USA Today, CNBC, MSNBC, and Dow Jones' MarketWatch. In addition to being part of the faculty at Miami University, Tom is a past State Council Director for the Ohio State Council of SHRM and has served on the SHRM Board of Director's Membership Advisory Council Representative for SHRM's North Central Region. In 2011, he co-founded GETDOT Cincy – a non-profit professional networking group which aids its members and has raised over $11,000 for local children's charities.

He has been to China twice in the last two years to teach Human Resource Management and Negotiation Courses for the International MBA and Graduate School for Dalian University of Technology (ranked in the top 10 for MBA programs in China).  While there he has also presented Leading Through Change for HP, Emotional Intelligence for FESCO and Overcoming Bias.
Master of Arts Labor Employment Relations: University of Cincinnati Cincinnati, Ohio, 1990 (Human Resources/Labor Relations)
BSBA: Miami University Oxford, OH, 1986 (Human Resources)
Newsletters
Someone recently asked me why a man would be interested in gender pay inequity.  There are two parts to my answer. The simple part is that I don't believe it is right to let non-job related characteristics impact employment decisions.  Secondly, I have a wife and a young daughter whom I don't want to see held back in their careers based on their gender.
 
With that in mind, I have found the claims that women make 78 cents on the dollar to men concerning so I wanted to know if this is true or not.  From my experience and interactions with most HR leaders, the answer I receive relative to the question centering on pay, is that organizations don't do this.  However, according to the U.S. Census Bureau as of 2013, for full-time, year-round works over 15 years old, it is true.  But, the problem with this statistic is that it includes all occupations and doesn't take into account that men tend to work more hours than women.  (The fact the women take on more home responsibilities than men and that this impacts pay is an issue, but for now let's count it as a separate one.)
 
The next step for me was to look at men and women employed in the same occupation.  For this I turned to the Bureau of Labor Statistics and looked at the median weekly earnings for the 30 leading occupations for employed women.  Sad to say, women did not out earn men in any category.  Several were close and perhaps the difference for those could be attributed to hours worked, but for the occupations at the higher earning end (Education Administrators, Manager, Postsecondary Teachers, RNs Financial Managers) where the earnings are more likely to be based on a salary rather than an hourly rate, the gap was larger.
 
Having been in HR for almost 30 years now, I have seen the ratio of men to women flip, where now women make up 72% of the HR Manager positions.  Now, this stat does not take industry or years of experience into consideration, but men earn $1,536/week compared to women who earn $1,240/week.  (81% of what men make.)
 
With statistics like these, it is little wonder why there is a push for the Pay Check Fairness Act.  But we already have two laws that can deal with discrimination and they are CRA of 1964 and the Equal Pay Act.  One would expect, that if pay is being based on gender, there would be a lot of charges filed.  In 2014 there were 938 charges filed, with 20.6% (211) resulting in Merit Resolution.  One would think, that if there is a large pay gap between employees doing the same job for an organization where the man made 20% more than the women, we would see more charges. 
 
To me, the issue really rests at the organization level.  As HR professionals it is our responsibility to ensure that gender does not play a role in compensation decisions.  If we don't take an active role in this, we are likely to see new government regulations put in place to "help" solve the issue.
 
As a follow-up, in the next issue of HR Cleveland I will share some of the results relative to selection bias study that my  daughter and I conducted as part of our presentation at this year's Ohio HR Conference.
 
Invited Presentations
Thomas Mobley (09-2015. ) Ohio to Keep Gender Bias from Being Swept Under the Rug .Ohio HR Conference, Sandusky, Ohio. Conference. . Level:State
Type:Departmental Service Level:Department
UC Student SHRM Chapter Type:Service to Student Groups Level:University 08-2015
GETDOT (Co-Founder ) Board Member Type:Community Service Level:Local
Greater Cincinnati Human Resource Association (College Relations ) Committee Chair Type:Service to Professional Associations Level:Local 12-2015
-OLHR-2070 ORG LDRSHP & LAW Level:Undergraduate
-OLHR-2051 ORG BEH FOR LEADERS Level:Undergraduate
-OLHR-3000 INTRO TO HR Level:Undergraduate
-OLHR-8082 NEGOTIATION Level:Graduate
Faculty Development Activities
12-2015 -12-2015 Service Learning Attended 3 1/2 day sessions This session gave me many ideas to implement for my spring Staffing Class , CET&L UC Type:Workshop
12-2015 High Tech Activite Learning Classroom This spring I will be teaching one of four classes in the new High Tech Class Room in Langham Library. Over the course of the next semester I will be working with staff form CET&L and other faculty., CET&L Type:Other