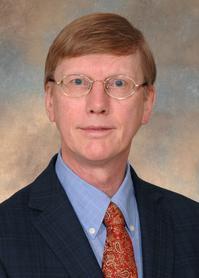 Andrew B Norman , PhD
Professor
Cardiovascular Building 5938
231 Albert Sabin Way
Cincinnati, Ohio 45267-0575
Phone (513) 558-6654
Email andrew.norman@uc.edu
DR. ANDREW NORMAN is Professor of Pharmacology. He received a B.Sc. with honors in Pharmacology in 1980 and a Ph.D. in Pharmacology in 1983 from King's College London. Dr. Norman was a postdoctoral scientist with the Department of Neurosciences at the University of California, San Diego from 1983-1986. A major focus of Dr. Norman's research is the development of quantitative pharmacological models of addictive behavior. These models can then be used to predict the clinical efficacy of potential medications for the treatment of cocaine and other addictions. Dr. Norman leads a multidisciplinary team that is developing human anti-cocaine monoclonal antibodies suitable for use as therapeutic agents for the prevention of relapse in cocaine addicts.

Bachelor's Degree: King's College London 1980 (Pharmacology)
Doctoral Degree: King's College London 1983 (Pharmacology)
Postgraduate Researcher: University of California San Diego, CA , 1986 ( )
Research and Practice Interests
The focus of the Norman Laboratory is translational research to develop medications for the treatment of cocaine abuse.  Drug self-administration by animals is a valid model of human addictive behavior.  It has long been considered axiomatic that drugs of abuse are self-administered because of their pleasurable (hedonic or euphoric) effects, which in turn makes these drugs positively reinforcing.  Unfortunately, these assumptions result in well-known paradoxes and the idea that reinforcement plays any significant role in maintained self-administration behavior is of limited utility.  The Norman laboratory has developed a quantitative pharmacological theory of self-administration behavior in which cocaine-induced responding occurs only while drug concentrations are within a specific range.  The core of our model of the maintenance phase of drug self-administration is the equation: T=ln(1+DU/DST)·t1/2/ln2, which defines the inter-injection intervals (T) in terms of only three parameters: the unit dose of cocaine (DU), the elimination half-life of cocaine (t1/2) and the satiety threshold (DST).  This latter parameter is defined as the highest concentration of drug at which self-administration occurs.  This simple model is the first to successfully define a seemingly complex behavior in terms of purely physical parameters.  This pharmacological paradigm represents a scientifically rigorous foundation for generating testable hypotheses about the biological basis of addictive behavior.  More importantly, it provides a rational basis for the development of medications for drug addiction.  To this end an active collaboration with Dr. Jim Ball, in the Department of Pharmacology, has developed a human anti-cocaine monoclonal antibody as a pharmacokinetic antagonist of cocaine, which is intended as an immunotherapy to prevent relapse in cocaine abusers.  The Norman lab is also using drug self-administration behavior as a bioassay system to measure the absolute pharmacodynamic and pharmacokinetic potencies of receptor antagonists as a basis for developing antagonist based pharmacotherapies. 
Positions and Work Experience
07-01-2012 -To Present Professor, Department of Pharmacology, University of Cincinnati, Cincinnati
09-01-1986 -06-30-2012 Professor, Department of Psychiatry, University of Cincinnati, Cincinnati
Grant: #U01DA039550 Investigators:Norman, Andrew 08-01-2015 -05-31-2018 National Institutes of Health Advancing the Development of a Humanized Anti-cocaine Monoclonal Antibody Role:PI $6,259,187.00 Active Type:Grant
Grant: #DP1 DA031386 Investigators:Norman, Andrew; Ball, William; Tsibulsky, Vladimir 09-30-2010 -07-31-2015 National Institute on Drug Abuse A Human Antibody as an Immunotherapy for Cocaine Abuse (DP1) Role:PI $3,800,342.00 Completed Level:National
Grant: #P2D R43 DA023294 Investigators:Norman, Andrew 04-01-2007 -03-31-2008 National Institute on Drug Abuse Cocaine Therapeutic: PD2007DA Transport Inhibitor Role:Sub-Contract PI $57,085.00 Completed Type:Grant Level:National
Grant: #44DA018538 Investigators:Norman, Andrew 09-01-2004 -12-31-2009 National Institute On Drug Abuse A human antibody as an immunotherapy for cocaine abuse Role:PI $2,975,367.00 Completed Type:Grant Level:National
Grant: #5-U19-DA-12043-05-A0-S0-E0 Investigators:Norman, Andrew 09-01-1998 -12-31-2004 National Institute on Drug Abuse Passive Immunity to Cocaine Using Novel Human Antibodies Role:PI $4,862,093.00 Completed Level:National
Grant: #5R03MH045253 Investigators:Norman, Andrew 03-01-1991 -02-28-1993 National Institute Of Mental Health Pharmacology of fetal striatal transplants Role:PI $146,314.00 Completed Type:Grant Level:National
Grant: #U01DA048525 Investigators:Dasenbrock-Gamm, Hanna; Kirley, Terence; Nelson, Erik; Norman, Andrew; Ridgway, William; Webster, Rose; Welge, Jeffrey 07-01-2019 -04-30-2022 National Institute on Drug Abuse First-In-Human Study of a Humanized Anti-Cocaine Monoclonal Antibody Role:PI $4,770,702.00 Awarded Level:Federal
Grant: #U01DA050330 Investigators:Amlal, Hassane; Crutchfield, Christopher; Dasenbrock-Gamm, Hanna; Kirley, Terence; Norman, Andrew; Rubinstein, Jack; Webster, Rose 09-15-2019 -07-31-2022 National Institute on Drug Abuse IND-Enabling Pre-Clinical Studies to Accelerate the Clinical Development of a Humanized Anti-Cocaine Monoclonal Antibody Role:PI $1,796,316.00 Awarded Level:Federal
Peer Reviewed Publications
Marckel J.;Wetzel H.;Amlal S.;Amlal H.;Norman A. (03-01-2019. ) A Recombinant Humanized Anticocaine Monoclonal Antibody Alters the Urinary Clearance of Cocaine and .Drug metabolism and disposition: the biological fate of chemicals, , 47 (3 ) ,184-188 More Information
Kirley T.L.;Greis K.D.;Norman A.B. (12-01-2018. ) Domain unfolding of monoclonal antibody fragments revealed by non-reducing SDS-PAGE.Biochemistry and Biophysics Reports, , 16 ,138-144 More Information
Kirley T.L.;Norman A.B. (09-05-2018. ) Unfolding of IgG domains detected by non-reducing SDS-PAGE.Biochemical and Biophysical Research Communications, , 503 (2 ) ,944-949 More Information
Webster R.P.;Cohen C.F.;Saeed F.O.;Wetzel H.N.;Ball W.J.;Kirley T.L.;Norman A.B. (05-01-2018. ) Evaluation of methods to reduce background using the Python-based ELISA_QC program.Journal of Immunological Methods, , 456 ,61-66 More Information
Kirley, Terence L; Greis, Kenneth D; Norman, Andrew B (2018. ) Domain unfolding of monoclonal antibody fragments revealed by non-reducing SDS-PAGE.Biochemistry and biophysics reports, , 16 ,138-144 More Information
Webster, Rose P; Cohen, Cinder F; Saeed, Fatima O; Wetzel, Hanna N; Ball, William J; Kirley, Terence L; Norman, Andrew B (2018. ) Evaluation of methods to reduce background using the Python-based ELISA_QC program.Journal of immunological methods, , 456 ,61-66 More Information
Wetzel H.;Zhang T.;Norman A. (09-01-2017. ) A mathematical model of a recombinant humanized anti-cocaine monoclonal antibody's effects on cocain.Life Sciences, , 184 ,81-86 More Information
Wetzel H.;Cohen C.;Norman A.;Webster R. (09-01-2017. ) A novel Python program for implementation of quality control in the ELISA.Journal of Immunological Methods, , 448 ,80-84 More Information
Wetzel H.;Webster R.;Saeed F.;Kirley T.;Ball W.;Norman A. (06-03-2017. ) Characterization of a recombinant humanized anti-cocaine monoclonal antibody produced from multiple .Biochemical and Biophysical Research Communications, , 487 (3 ) ,690-694 More Information
Kirley T.;Greis K.;Norman A. (11-25-2016. ) Selective disulfide reduction for labeling and enhancement of Fab antibody fragments.Biochemical and Biophysical Research Communications, , 480 (4 ) ,752-757 More Information
Wetzel H.;Tsibulsky V.;Norman A. (11-01-2016. ) The effects of a repeated dose of a recombinant humanized anti-cocaine monoclonal antibody on cocain.Drug and Alcohol Dependence, , 168 ,287-292 More Information
Kirley T.;Greis K.;Norman A. (08-26-2016. ) Structural characterization of expressed monoclonal antibodies by single sample mass spectral analys.Biochemical and Biophysical Research Communications, , 477 (3 ) ,363-368 More Information
Wetzel H.;Tabet M.;Ball W.;Norman A. (02-01-2016. ) Erratum: The effects of a humanized recombinant anti-cocaine monoclonal antibody on the disposition .International Immunopharmacology, , 31 ,272-273 More Information
Kirley, Terence L; Norman, Andrew B (2015. ) Characterization of a recombinant humanized anti-cocaine monoclonal antibody and its Fab fragment.Human vaccines & immunotherapeutics, , 0 More Information
Wetzel, Hanna N; Tabet, Michael R; Ball, William J; Norman, Andrew B (2014. ) The effects of a humanized recombinant anti-cocaine monoclonal antibody on the disposition of cocaethylene in mice.International immunopharmacology, , 23 (2 ) ,387-90 More Information
Norman, Andrew B; Tabet, Michael R; Norman, Mantana K; Tsibulsky, Vladimir L (2014. ) Maintained cocaine self-administration is determined by quantal responses: implications for the measurement of antagonist potency.The Journal of pharmacology and experimental therapeutics, , 348 (2 ) ,311-5 More Information
Norman, Andrew B; Gooden, Felicia C T; Tabet, Michael R; Ball, William J (2014. ) A Recombinant Humanized Anti-cocaine Monoclonal Antibody Inhibits the Distribution of Cocaine to the Brain in Rats.Drug metabolism and disposition: the biological fate of chemicals, , More Information
Tsibulsky V.;Norman A. (01-01-2012. ) Simple deterministic mathematical model of maintained drug self-administration behavior and its phar.Computational Neuroscience of Drug Addiction, , 3-18 More Information
Norman, Andrew B; Ball, William J (2012. ) Predicting the clinical efficacy and potential adverse effects of a humanized anticocaine monoclonal antibody.Immunotherapy, , 4 (3 ) ,335-43 More Information
Norman, Andrew B; Tabet, Michael R; Norman, Mantana K; Fey, Brittney K; Tsibulsky, Vladimir L; Millard, Ronald W (2011. ) The affinity of D2-like dopamine receptor antagonists determines the time to maximal effect on cocaine self-administration.The Journal of pharmacology and experimental therapeutics, , 338 (2 ) ,724-8 More Information
Norman, Andrew B; Tabet, Michael R; Norman, Mantana K; Tsibulsky, Vladimir L (2011. ) Using the self-administration of apomorphine and cocaine to measure the pharmacodynamic potencies and pharmacokinetics of competitive dopamine receptor antagonists.Journal of neuroscience methods, , 194 (2 ) ,252-8 More Information
Norman, Andrew B; Norman, Mantana K; Tabet, Michael R; Tsibulsky, Vladimir L; Pesce, Amadeo J (2010. ) Competitive dopamine receptor antagonists increase the equiactive cocaine concentration during self-administration.Synapse (New York, N.Y.), , More Information
Thompson, Valerie B; Heiman, Justin; Chambers, James B; Benoit, Stephen C; Buesing, William R; Norman, Mantana K; Norman, Andrew B; Lipton, Jack W (2009. ) Long-term behavioral consequences of prenatal MDMA exposure.Physiology & behavior, , 96 (4-5 ) ,593-601 More Information
Norman, Andrew B; Norman, Mantana K; Buesing, William R; Tabet, Michael R; Tsibulsky, Vladimir L; Ball, William J (2009. ) The effect of a chimeric human/murine anti-cocaine monoclonal antibody on cocaine self-administration in rats.The Journal of pharmacology and experimental therapeutics, , 328 (3 ) ,873-81 More Information
Tsibulsky, Vladimir L; Norman, Andrew B (2007. ) Mathematical models of behavior of individual animals. Current pharmaceutical design, , 13 (15 ) ,1571-95
Norman, Andrew B; Tabet, Michael R; Norman, Mantana K; Buesing, William R; Pesce, Amadeo J; Ball, William J (2007. ) A chimeric human/murine anticocaine monoclonal antibody inhibits the distribution of cocaine to the brain in mice.The Journal of pharmacology and experimental therapeutics, , 320 (1 ) ,145-53 More Information
Norman, Andrew B; Tsibulsky, Vladimir L (2006. ) The compulsion zone: a pharmacological theory of acquired cocaine self-administration.Brain research, , 1116 (1 ) ,143-52 More Information
Tsibulsky, Vladimir L; Norman, Andrew B (2005. ) Real time computation of in vivo drug levels during drug self-administration experiments.Brain research. Brain research protocols, , 15 (1 ) ,38-45 More Information
Norman, Andrew B; Buesing, William R; Norman, Mantana K; Tabet, Michael R; Tsibulsky, Vladimir L (2004. ) The self-administration of WIN 35,428 and cocaine: comparisons of satiety threshold and elimination half-life in rats. European journal of pharmacology, , 483 (2-3 ) ,281-7
Paula, Stefan; Tabet, Michael R; Farr, Carol D; Norman, Andrew B; Ball, W James (2004. ) Three-dimensional quantitative structure-activity relationship modeling of cocaine binding by a novel human monoclonal antibody.Journal of medicinal chemistry, , 47 (1 ) ,133-42 More Information
Cabovska B.;Norman A.;Stalcup A. (12-01-2003. ) Separation of cocaine stereoisomers by capillary electrophoresis using sulfated cyclodextrins.Analytical and Bioanalytical Chemistry, , 376 (1 ) ,134-137 More Information
Sutliff, Roy L; Haase, Chad; Russ, Rodney; Hoit, Brian D; Morris, Randal; Norman, Andrew B; Lewis, William (2003. ) Cocaine increases mortality and cardiac mass in a murine transgenic model of acquired immune deficiency syndrome. Laboratory investigation; a journal of technical methods and pathology, , 83 (7 ) ,983-9
Norman, Andrew B; Welge, Jeffrey A; Tsibulsky, Vladimir L (2002. ) Characterization of the distribution of the cocaine priming threshold and the effect of SCH23390. Brain research, , 946 (2 ) ,253-61
Norman A.;Tsibulsky V. (09-27-2001. ) Satiety threshold regulates maintained self-administration: Comment on Lynch and Carroll (2001).Experimental and Clinical Psychopharmacology, , 9 (2 ) ,151-154 More Information
Tsibulsky V.;Norman A. (02-12-2001. ) Satiety threshold during maintained cocaine self-administration in outbred mice.NeuroReport, , 12 (2 ) ,325-328 More Information
Warner A.;Norman A. (06-01-2000. ) Mechanisms of cocaine hydrolysis and metabolism in vitro and in vivo: A clarification.Therapeutic Drug Monitoring, , 22 (3 ) ,266-270 More Information
Koster N.;Norman A.;Richtand N.;Nickell W.;Puche A.;Pixley S.;Shipley M. (09-06-1999. ) Olfactory receptor neurons express D2 dopamine receptors.Journal of Comparative Neurology, , 411 (4 ) ,666-673 More Information
Tsibulsky V.;Norman A. (08-21-1999. ) Satiety threshold: A quantitative model of maintained cocaine self- administration.Brain Research, , 839 (1 ) ,85-93 More Information
Norman A.;Norman M.;Hall J.;Tsibulsky V. (06-12-1999. ) Priming threshold: A novel quantitative measure of the reinstatement of cocaine self-administration.Brain Research, , 831 (1-2 ) ,165-174 More Information
Geracioti T.;West S.;Baker D.;Hill K.;Ekhator N.;Wortman M.;Keck P.;Norman A. (01-01-1999. ) Low CSF concentration of a dopamine metabolite in tobacco smokers.American Journal of Psychiatry, , 156 (1 ) ,130-132 More Information
Dalia A.D.;Norman M.K.;Tabet M.R.;Schlueter K.T.;Tsibulsky V.L.;Norman A.B. (06-22-1998. ) Transient amelioration of the sensitization of cocaine-induced behaviors in rats by the induction of.Brain Research, , 797 (1 ) ,29-34 More Information
Strother W.N.;Norman A.B.;Lehman M.N. (03-12-1998. ) D1-dopamine receptor binding and tyrosine hydroxylase-immunoreactivity in the fetal and neonatal ham.Developmental Brain Research, , 106 (1-2 ) ,137-144 More Information
Geracioti T.D.;Goldsmith R.J.;Friedman L.M.;Norman A.B.;Somoza E.;Kasckow J.W.;Baker D.G.;Richtand N.M.;Anthenelli R.M.;Keck P.E. (11-17-1997. ) Cerebrospinal fluid neuroendocrinology of alcohol misusers.Addiction Biology, , 2 (4 ) ,401-409 More Information
Shapira N.;McCorville B.;Pagnucco M.;Norman A.;Keck J. (01-01-1997. ) Novel uyse of tramadol hydrochloride in the treatment of Tourette's syndrome [2].Journal of Clinical Psychiatry, , 58 (4 ) ,174-175 More Information
Daniels J.;Baker D.G.;Norman A.B. (07-16-1996. ) Cocaine-induced tics in untreated Tourette's syndrome [1] .American Journal of Psychiatry, , 153 (SUPPL. ) ,965
McConville B.;Norman A.;Fogelson M.;Erenberg G. (03-05-1994. ) Sequential use of opioid antagonists and agonists In Tourette's syndrome.The Lancet, , 343 (8897 ) ,601 More Information
Norman A.;Khosla U.;Klug J.;Thompson H. (02-28-1994. ) Autoradiographic measurement of tyrosine hydroxylase immunoreactivity in rat brain using enhanced ch.Brain Research, , 638 (1-2 ) ,352-356 More Information
Bertram K.;Shipley M.;Ennis M.;Sanberg P.;Norman A. (01-01-1994. ) Permeability of the blood-brain barrier within rat intrastriatal transplants assessed by simultaneou.Experimental Neurology, , 127 (2 ) ,245-252 More Information
Sanberg P.;Emerich D.;Aebischer P.;Amisetti S.;Ouellette W.;Koutouzis T.;Cahill D.;Norman A. (11-19-1993. ) Substance P containing polymer implants protect against striatal excitotoxicity.Brain Research, , 628 (1-2 ) ,327-329 More Information
Norman A.;Lu S.;Klug J.;Norgren R. (02-12-1993. ) Sensitization of c-fos expression in rat striatum following multiple challenges with d-amphetamine.Brain Research, , 603 (1 ) ,125-128 More Information
Emerich D.;Lu S.;Norman A.;Pixley S.;Lehman M.;Norman A.;Norman A. (01-01-1993. ) Effect of Fetal Striatal and Astrocyte Transplants into Unilateral Excitotoxin-Lesioned Striatum.Journal of Neural Transplantation and Plasticity, , 4 (4 ) ,279-287 More Information
Lu S.;Norman A. (01-01-1993. ) Neurotransmitter Receptors in Fetal Tissue Transplants: Expression and Functional Significance.Journal of Neural Transplantation and Plasticity, , 4 (3 ) ,215-226 More Information
Klug J.;Norman A. (01-01-1993. ) Long-term sensitization of apomorphine-induced rotation behavior in rats with dopamine deafferentati.Pharmacology, Biochemistry and Behavior, , 46 (2 ) ,397-403 More Information
Sanberg P.;Koutouzis T.;Freeman T.;Cahill D.;Norman A. (01-01-1993. ) Behavioral effects of fetal neural transplants: Relevance to Huntington's disease.Brain Research Bulletin, , 32 (5 ) ,493-496 More Information
Sanberg P.;Emerich D.;El-Etri M.;Shipley M.;Zanol M.;Cahill D.;Norman A. (01-01-1993. ) Nicotine potentiation of haloperidol-induced catalepsy: Striatal mechanisms.Pharmacology, Biochemistry and Behavior, , 46 (2 ) ,303-307 More Information
Norman A.;Thomas S.;Pratt R.;Lu S.;Norgren R. (10-30-1992. ) Magnetic resonance imaging of neural transplants in rat brain using a superparamagnetic contrast age.Brain Research, , 594 (2 ) ,279-283 More Information
McConville B.;Sanberg P.;Fogelson M.;King J.;Cirino P.;Parker K.;Norman A. (04-15-1992. ) The effects of nicotine plus haloperidol compared to nicotine only and placebo nicotine only in redu.Biological Psychiatry, , 31 (8 ) ,832-840 More Information
Norman A.;Norgren R.;Wyatt L.;Hildebrand J.;Sanberg P. (01-08-1992. ) The direction of apomorphine-induced rotation behavior is dependent on the location of excitotoxin i.Brain Research, , 569 (1 ) ,169-172 More Information
Rickards E.;Arevalo E.;Licamele W.;Bronheim S.;Sonnenschein K.;McConville B.;Norman A. (01-01-1992. ) Nicotine gum in Tourette's disorder [15] .American Journal of Psychiatry, , 149 (3 ) ,417-418
Emerich D.;Norman A.;Sanberg P. (01-01-1991. ) Nicotine potentiates the behavioral effects of haloperidol .Psychopharmacology Bulletin, , 27 (3 ) ,385-390
Norman A.;Ford L.;Sanberg P. (01-01-1991. ) Differential loss of neurochemical markers following quinolinic acid-induced lesions of rat striatum.Experimental Neurology, , 114 (1 ) ,132-135 More Information
Joyce J.;Emerich D.;Norman A.;Sanberg P. (01-01-1991. ) Regulation and Assessment of Receptors following Transplants.Methods in Neurosciences, , 7 (C ) ,456-477 More Information
Sanberg P.R.;Kaplan S.M.;Norman A.B.;Sanberg P.R. (01-01-1991. ) AN Evaluation of the Possible Protective Effects of Neonatal Striatal Transplants Against Kainic Aci.Journal of Neural Transplantation, , 2 (1 ) ,75-79 More Information
Lu S.;Shipley M.;Norman A.;Sanberg P. (01-01-1991. ) Striatal, ventral mesencephalic and cortical transplants into the intact rat striatum: A neuroanatom.Experimental Neurology, , 113 (2 ) ,109-130 More Information
Nickell W.;Norman A.;Wyatt L.;Shipley M. (01-01-1991. ) Olfactory bulb DA receptors may be located on terminals of the olfactory nerve.NeuroReport, , 2 (1 ) ,9-12 More Information
Kaplan S.; Nash D.; Norman A.; Sanberg P. (01-01-1991. ) An evaluation of the possible protective effects of neonatal striatal transplants against kainic aci .Journal of Neural Transplantation and Plasticity, , 2 (1 ) ,75-79
Norman A.;Pratt R.;Samaratunga R.;Thomas S.;Sanberg P. (01-01-1991. ) Magnetic Resonance Imaging of Rat Brain to Assess Kainic Acid-Induced Lesions and Transplants.Methods in Neurosciences, , 7 (C ) ,408-428 More Information
Emerich D.;Zubricki E.;Shipley M.;Norman A.;Sanberg P. (01-01-1991. ) Female rats are more sensitive to the locomotor alterations following quinolinic acid-induced striat.Experimental Neurology, , 111 (3 ) ,369-378 More Information
Emerich D.;Zanol M.;Norman A.;McConville B.;Sanberg P. (01-01-1991. ) Nicotine potentiates haloperidol-induced catalepsy and locomotor hypoactivity.Pharmacology, Biochemistry and Behavior, , 38 (4 ) ,875-880 More Information
Norman A.;Bertram K.;Thomas S.;Pratt R.;Samaratunga R.;Sanberg P. (01-01-1991. ) Magnetic resonance imaging of rat brain following in vivo disruption of the cerebral vasculature.Brain Research Bulletin, , 26 (4 ) ,593-597 More Information
McConville B.;Fogelson M.;Norman A.;Klykylo W.;Manderscheid P.;Parker K.;Sanberg P. (01-01-1991. ) Nicotine potentiation of haloperidol in reducing tic frequency in Tourette's disorder.American Journal of Psychiatry, , 148 (6 ) ,793-794 More Information
Norman A.;Ford L.;Kolmonpunporn M.;Sanberg P. (02-13-1990. ) Chronic treatment with MK-801 increases the quinolinic acid-induced loss of D-1 dopamine receptors i.European Journal of Pharmacology, , 176 (3 ) ,363-366 More Information
Giordano M.;Ford L.;Brauckmann J.;Norman A.;Sanberg P. (01-01-1990. ) MK801 prevents quinolinic acid-induced behavioral deficits and neurotoxicity in the striatum.Brain Research Bulletin, , 24 (3 ) ,313-319 More Information
Norman A.;Thomas S.;Pratt R.;Samaratunga R.;Sanberg P. (01-01-1990. ) T1 and T2 weighted magnetic resonance imaging of excitotoxin lesions and neural transplants in rat b.Experimental Neurology, , 109 (2 ) ,164-170 More Information
Lu S.;Giordano M.;Norman A.;Shipley M.;Sanberg P. (01-01-1990. ) Behavioral effects of neural transplants into the intact striatum.Pharmacology, Biochemistry and Behavior, , 37 (1 ) ,135-148 More Information
Sanberg P.;Zubrycki E.;Ragozzino M.;Lu S.;Norman A.;Shipley M. (01-01-1990. ) NADPH-Diaphorase-containing neurons and cytochrome oxidase activity following striatal quinolinic ac.Progress in Brain Research, , 82 (C ) ,427-431 More Information
Giordano M.;Moody C.;Zubrycki E.;Dreshfield L.;Norman A.;Sanberg P. (01-01-1990. ) Prenatal exposure to cocaine in rats: Lack of long-term effects on locomotion and stereotypy.Bulletin of the Psychonomic Society, , 28 (1 ) ,51-54 More Information
Norman A.;Wyatt L.;Hildebrand J.;Kolmonpunporn M.;Moody C.;Lehman M.;Sanberg P. (01-01-1990. ) Sensitization of rotation behavior in rats with unilateral 6-hydroxydopamine or kainic acid-induced .Pharmacology, Biochemistry and Behavior, , 37 (4 ) ,755-759 More Information
Norman A.;Thomas S.;Pratt R.;Samaratunga R.;Sanberg P. (11-27-1989. ) A magnetic resonance imaging contrast agent differentiates between the vascular properties of fetal .Brain Research, , 503 (1 ) ,156-159 More Information
Norman A.;Thomas S.;Pratt R.;Samaratunga R.;Sanberg P. (03-27-1989. ) Magnetic resonance imaging of rat brain following kainic acid-induced lesions and fetal striatal tis.Brain Research, , 483 (1 ) ,188-191 More Information
Sanberg P.;Norman A. (03-01-1989. ) Underrecognized and underresearched side effects of neuroleptics. American Journal of Psychiatry, , 146 (3 ) ,411-412
Norman A.;Wachendorf T.;Sanberg P. (01-01-1989. ) Differential effect of N-ethoxycarbonyl-2-ethoxy-1,2-dihydroquinoline (EEDQ) on [3.Life Sciences, , 44 (13 ) ,831-836 More Information
Norman A.;Eubanks J.;Creese I. (01-01-1989. ) Irreversible and quaternary muscarinic antagonists discriminate multiple muscarinic receptor binding .Journal of Pharmacology and Experimental Therapeutics, , 248 (3 ) ,1116-1122
Ford L.;Norman A.;Sanberg P. (01-01-1989. ) The topography of MK-801-induced locomotor patterns in rats.Physiology and Behavior, , 46 (4 ) ,755-758 More Information
Norman A.;Lehman M.;Sanberg P. (01-01-1989. ) Functional effects of fetal striatal transplants.Brain Research Bulletin, , 22 (1 ) ,163-172 More Information
Norman A.;Nash D.;Sanberg P. (01-01-1989. ) [3H]lysergic acid diethylamide (LSD): differential agonist and antagonist bin.Neurochemistry International, , 14 (4 ) ,497-504 More Information
Norman A.;Giordano M.;Sanberg P. (01-01-1989. ) Fetal striatal tissue grafts into excitotoxin-lesioned striatum: Pharmacological and behavioral aspe.Pharmacology, Biochemistry and Behavior, , 34 (1 ) ,139-147 More Information
Ford L.;Sanberg P.;Norman A.;Fogelson M. (01-01-1989. ) Mk-801 prevents hippocampal neurodegeneration in neonatal hypoxic-ischemic rats.Archives of Neurology, , 46 (10 ) ,1090-1096 More Information
Weissman E.;B. Norman A.;Calderon S.;Zubrycki E.;El-etri M.;Shipley M.;Sanberg P. (01-01-1989. ) The effect of prenatal treatment with MPTP or MPP+ on the development of dopa.Pharmacology, Biochemistry and Behavior, , 34 (3 ) ,545-551 More Information
Norman A.B.;Borchers M.T.;Wachendorf T.J.;Price A.L.;Sanberg P.R. (01-01-1989. ) Loss of D1 and D2 dopamine receptors and muscarinic ch.Brain Research Bulletin, , 22 (4 ) ,633-636 More Information
Sanberg P.;Calderon S.;Giordano M.;Tew J.;Norman A. (01-01-1989. ) The quinolinic acid model of Huntington's disease: Locomotor abnormalities.Experimental Neurology, , 105 (1 ) ,45-53 More Information
Moss D.;Manderscheid P.;Montgomery S.;Norman A.;Sanberg P. (01-01-1989. ) Nicotine and cannabinoids as adjuncts to neuroleptics in the treatment of tourette syndrome and othe.Life Sciences, , 44 (21 ) ,1521-1525 More Information
Sanberg P.;McConville B.;Fogelson H.;Manderscheid P.;Parker K.;Blythe M.;Klykylo W.;Norman A. (01-01-1989. ) Nicotine potentiates the effects of haloperidol in animals and in patients with Tourette syndrome.Biomedicine and Pharmacotherapy, , 43 (1 ) ,19-23 More Information
Sanberg P.;Bunsey M.;Giordano M.;Norman A. (10-01-1988. ) The Catalepsy Test: Its Ups and Downs.Behavioral Neuroscience, , 102 (5 ) ,748-759 More Information
Calderon S.;Sanberg P.;Norman A. (05-31-1988. ) Quinolinic acid lesions of rat striatum abolish D1- and D2-dopamine receptor-mediated catalepsy.Brain Research, , 450 (1-2 ) ,403-407 More Information
Sanberg P.;Fogelson H.;Manderscheid P.;Parker K.;Norman A.;Mcconville B. (03-12-1988. ) NICOTINE GUM AND HALOPERIDOL IN TOURETTE'S SYNDROME.The Lancet, , 331 (8585 ) ,592 More Information
Battaglia G.;Norman A.;Creese I. (01-19-1988. ) Age-related differential recovery rates of rat striatal D-1 dopamine receptors following irreversibl.European Journal of Pharmacology, , 145 (3 ) ,281-290 More Information
Sanberg P.;Norman A. (01-01-1988. ) Adrenal transplants for Huntington's disease? [8].Nature, , 335 (6186 ) ,122 More Information
Hess E.J.;Norman A.B.;Creese I. (01-01-1988. ) Chronic treatment with dopamine receptor antagonists: Behavioral and pharmacologic effects on D.Journal of Neuroscience, , 8 (7 ) ,2361-2370
Norman A.;Calderon S.;Giordano M.;Sanberg P. (01-01-1988. ) A novel rotational behavior model for assessing the restructuring of striatal dopamine effector syst.Progress in Brain Research, , 78 (C ) ,61-67 More Information
Norman A.;Calderon S.;Giordano M.;Sanberg P. (01-01-1988. ) Striatal tissue transplants attenuate apomorphine-induced rotational behavior in rats with unilatera.Neuropharmacology, , 27 (3 ) ,333-336 More Information
Sanberg P.;Nash D.;Calderon S.;Giordano M.;Shipley M.;Norman A. (01-01-1988. ) Neural transplants disrupt the blood-brain barrier and allow peripherally acting drugs to exert a ce.Experimental Neurology, , 102 (1 ) ,149-152 More Information
Norman A.;Wylie G.;Prince A. (08-21-1987. ) Supersensitivity of d-amphetamine-induced hyperthermia in rats following continuous treatment with n.European Journal of Pharmacology, , 140 (3 ) ,349-351 More Information
Norman A.B.;Battaglia G.;Creese I. (01-01-1987. ) Differential recovery rates of rat D2 dopamine receptors as a function of agi .Journal of Neuroscience, , 7 (5 ) ,1484-1491
Battaglia G.;Norman A.;Creese I. (01-01-1987. ) Differential serotonin2receptor recovery in mature and senescent rat brain af .Journal of Pharmacology and Experimental Therapeutics, , 243 (1 ) ,69-75
Sanberg P.;Calderon S.;Garver D.;Norman A. (01-01-1987. ) Brain tissue transplants in an animal model of Huntington's disease .Psychopharmacology Bulletin, , 23 (3 ) ,476-482
Hess E.J.;Battaglia G.;Norman A.B.;Creese I. (01-01-1987. ) Differential modification of striatal D1dopamine receptors and effector moiet .Molecular Pharmacology, , 31 (1 ) ,50-57
Norman A.B.;Creese I. (12-01-1986. ) Effects of in vivo and in vitro treatments with N-ethoxycarbonyl-2-ethoxy-1,2-dihydroquinoline on pu .Molecular Pharmacology, , 30 (2 ) ,96-103
Norman A.B.;Blaker S.N.;Thal L.;Creese I. (10-08-1986. ) Effects of aging and cholinergic deafferentation on putative muscarinic cholinergic receptor subtype.Neuroscience Letters, , 70 (2 ) ,289-294 More Information
Battaglia G.;Norman A.B.;Hess E.J.;Creese I. (09-12-1986. ) Functional recovery of D1dopamine receptor-mediated stimulation of rat striat.Neuroscience Letters, , 69 (3 ) ,290-295 More Information
Hess E.J.;Battaglia G.;Norman A.B.;Iorio L.C.;Creese I. (02-11-1986. ) Guanine nucleotide regulation of agonist interactions at [3H]SCH23390-labeled.European Journal of Pharmacology, , 121 (1 ) ,31-38 More Information
Norman A.B.;Battaglia G.;Creese I. (01-01-1986. ) Regulation of putative muscarinic cholinergic receptor subtypes in rat brain.Neurochemistry International, , 9 (2 ) ,337-347 More Information
Battaglia G.;Norman A.B.;Newton P.L.;Creese I. (01-01-1986. ) In Vitro and In Vivo Irreversible Blockade of Cortical S2 Serotonin Receptors.Journal of Neurochemistry, , 46 (2 ) ,589-593 More Information
Battaglia G.;Norman A.B.;Hess E.J.;Creese I. (01-01-1986. ) Forskolin Potentiates the Stimulation of Rat Striatal Adenylate Cyclase Mediated by D?1 Dopamine Rec.Journal of Neurochemistry, , 46 (4 ) ,1180-1185 More Information
Morrow A.L.;Norman A.B.;Battaglia G.;Loy R.;Creese I. (11-18-1985. ) UP-regulation of serotonergic binding sites labeled by [3H]WB4101 following f.Life Sciences, , 37 (20 ) ,1913-1922 More Information
Battaglia G.;Norman A.B.;Hess E.J.;Creese I. (08-30-1985. ) D2dopamine receptor-mediated inhibition of forskolin-stimulated adenylate cyc.Neuroscience Letters, , 59 (2 ) ,177-182 More Information
Morrow A.L.;Battaglia G.;Norman A.B.;Creese I. (02-26-1985. ) Identification of subtypes of [3H]prazosin-labelled ?1.European Journal of Pharmacology, , 109 (2 ) ,285-287 More Information
Battaglia G.;Norman A.;Creese I. (01-01-1985. ) Forskolin effects on the stimulatory and inhibitory components of rat striatal adenylate cyclase .Federation Proceedings, , 44 (3 ) ,
Norman A.B.;Battaglia G.;Creese I. (01-01-1985. ) Properties of3H-WB4101-labeled 5HT-1 receptors in rat brain .Federation Proceedings, , 44 (4 ) ,
Norman A.B.;Battaglia G.;Creese I. (01-01-1985. ) [3H]WB4101 labels the 5-HT(1A) serotonin receptor subtype in rat brain. Guani .Molecular Pharmacology, , 28 (6 ) ,487-494
Norman A.B.;Battaglia G.;Morrow A.L.;Creese I. (11-13-1984. ) [3H]WB4101 labels S1 serotonin receptors in rat cerebr.European Journal of Pharmacology, , 106 (2 ) ,461-462 More Information
Academic - Cardiovascular Building 5938
231 Albert Sabin Way
Cincinnati  Ohio, 45267-0575
Phone: (513) 558-6654
andrew.norman@uc.edu