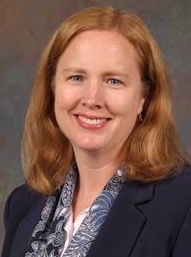 Nancy Oliver
Professor - Practice
Professor of Practice
In 2016, Professor Oliver returned to the classroom full time to pursue her passion of teaching students. Professor Oliver served as the Associate Dean for Curriculum and Student Affairs and in related positions since 2008. Under her direction as Associate Dean, the College of Law introduced its LL.M. degree in U.S. Law, introduced new certificate programs, expanded its academic advising program, implemented a new academic success program, and made improvements to the registrar's office.
Prior to serving as Associate Dean, Professor Oliver taught legal research and writing and advocacy. She also coordinated the Academic Success Program. Professor Oliver is the author of Coming Face-to-Face with a Legal Research and Writing Client, 13 Persps. 149 (2005).
Professor Oliver worked as in-house counsel for Community Mutual Insurance Company in Cincinnati and FFG Insurance Company in Dallas before joining the UC Law faculty. While working in Dallas, she also taught courses in lawyering and in legal research and writing at Southern Methodist University School of Law.
Professor Oliver earned her JD in 1990 from the University of Cincinnati where she was a Fellow in the Urban Morgan Institute for Human Rights and Articles Editor of the Human Rights Quarterly, a member of Law Review, and recipient of the William Worthington Prize for Best Case Note. After law school, Professor Oliver worked as a Law Clerk for Judge David A. Nelson of the U.S. Court of Appeals for the Sixth Circuit.
BSBA: University of Central Florida
JD: University of Cincinnati