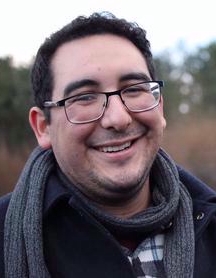 Mark Ornelas
Graduate Assistant
My main research interests are in Moral Psychology, Cognitive Science, and Ethics. I work on understanding how moral behavior and cognition relate to theories of cognition and perception. 

I consider myself a  philosopher, psychologist, and cognitive scientist, and  take an interdisciplinary approach to studying human moral psychology. I am also interested in applying research outside of acadmic contexts and do work in Applied Ethics, Philosophy, and Psychology. 
Master of Science, University of Edinburgh Edinburgh, Scotland, UK, 2017 (Mind, Languuage, and Embodied Cognition; Philosophy/ Cognitive Science )
Bachelor of Arts, Gonzaga University Spokane, WA, USA, 2016 (Philosophy; Psychology)
Poster Presentations
Ornelas, M.L., Harrison, J., & Thorne, G. (2015. ) Decision Making and Deliberation Time: Moral Decisions and Justifications .American Psychological Association National Convention, New York, NY, USA. .
Bartlett, M.Y., Valdesolo, P. & Ornelas, M.L. (2016. ) When Power Increases Gratitude .Society for Personality and Social Psychology Annual Convention, San Diego, CA. .
Symposium
Ornelas, M.L. (2015. ) Moral Decisions, Groups and Shifting Influence .Buffalo, NY. Conference. Level:National
Ornelas, M.L. (06-2019. ) The lesson of the banality of evil in contemporary politics .University of Cardiff, Cardiff, Wales, United Kingdom. Conference. Level:International
Ornelas, M.L. (07-2019. ) Imagining the probable and possible: Imagination in Bayesian inference and predictive processing .University of California, San Diego, La Jolla, CA, USA. Conference. Level:International
28-PHIL-271 BUSINESS ETHICS