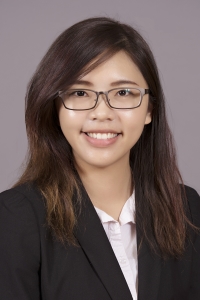 Abby Pai
Instructor - Adj
Yu-Jou (Abby) Pai is a Finance Ph.D. candidate at the Carl H. Lindner College of Business at the University of Cincinnati. Her research interests lie in asset pricing and real estate. Currently, she is interested in stock price momentum, the unstable stock market price-variance relation, and real estate investments risk and returns. Abby holds an MS in Economics from East Carolina University (awarded with outstanding graduate) and a BBA in Banking and Finance from Tamkang University (ranked first in the class and finished in three years). Her work has been accepted by Real Estate Economics.
MS: East Carolina University Greenville, NC, 2015 (Applied and Resource Economics)
BBA: Tamkang University New Taipei City, Taiwan, 2013 (Banking and Finance)
Research and Practice Interests
https://ssrn.com/author=2954884
Other Publications
Guo, Hui; Lin, Qian; Pai, Yu-Jou On the Stock Market Variance-Return or Price Relations: A Tale of Two Variances .
Bond, Shaun; Zheng, Suyan; Pai, Yu-Jou; Wang, Peng Can Dividend Reinvestment Plans Affect Firm Payout Choices? Evidence from Real Estate Investment Trusts . Real Estate Economics
Invited Presentations
Guo, Hui; Lin, Qian; Pai, Yu-Jou (03-19-2018. ) On the Stock Market Variance-Return or Price Relations: A Tale of Two Variances .seminar, University of Hawaii, Hawaii. Seminar. . Level:Local
REAL ESTATE PRIN
BUSFINANCE
BUS FINANCE
BUS FINANCE