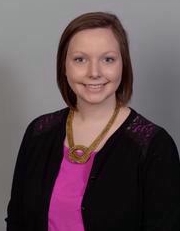 Loren Ezella Papin , B.A. Communication Studies, M.S. Student Affairs and Higher Education
Asst Dir Academic Student Advising
French Hall
2450
A&S Advising - 0037
I currently serve as an Assistant Director of Advising overseeing the advising team for Psychology and Organizational Leadership students in the College of Arts and Sciences. I moved into this role after 5 years of serving as an Academic Advisor, and Senior Academic Advisor for various majors within the college including biological sciences, geology, environmental studies, communication, and public relations. 

With a Bachelor of Arts in Communication Studies and a Master of Science in Student Affairs and Higher Education, I often say that I have degrees in talking and working with college students, and advising is my dream job! I enjoy helping students realize and work towards their goals, coaching and mentoring academic advisors, and building relationships and programs with different campus partners to have a  positive effect on the UC community. 

In 2018 I became a Gallup Certified Strengths Coach and facilitate individual and group coaching session using StrengthsFinder/ Clifton Strengths for Students. My top 5 CliftonStrengths are Harmony, Communication, Relator, Indivdiualization, and Arranger. A strengths based philosophy is central to the work I do. 

 
Bachelor of Arts: Northern Kentucky University 2010 (Communication Studies)
Master of Science: Indiana State University 2016 (Student Affairs and Higher Education)
Member NACADA, The Global Community for Academic Advising
Member NASPA, Student Affairs Administrators in Higher Education