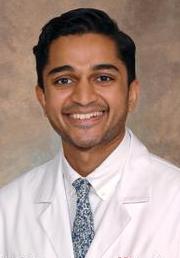 Ankur Parikh
Clinical Instructor - GME
Personal Statement
On my first day observing a vitreoretinal surgeon, I was struck by the parallels between building computers and operating on the human eye. Discovering this parallel was profoundly satisfying; it was my "aha" moment. Ophthalmology is one of the few fields in medicine requiring an equal mix of technical ability and analytical thinking. In the operating room, an ophthalmologist approaches every case in an organized fashion with manual dexterity, knowledge, and care. In the clinic, an ophthalmologist treats each patient using an experience and evidence-based thought process. In both realms, I am inspired by the combination of elegance, challenge, and strategic thought. Thus, my interest in ophthalmology was born.

Why I Chose Cincinnati
During my interview day, it did not take long for me to realize how special Cincinnati is. Even with the daunting task of learning about programs entirely virtually, I was impressed with how organic my interview at Cincinnati felt. Every resident and faculty member I interacted with was warm and welcoming, and they made it clear that Cincinnati is an excellent place to train. Growing up in Northeast Ohio, Cincinnati was the perfect way for me to stay close to friends and family while also getting the chance to experience something new. I am so excited to spend the next four years here. Although, I can confidently say I'll never cheer for a Cincinnati sports team.
 
MD: Northeast Ohio Medical University