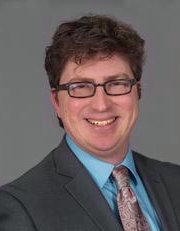 Matt D Pickett
Asst Dir Academic Student Advising
Assistant Director for Academic Student Advising & Adjunct Instructor
French Hall
A&S Advising -
Matt Pickett has been working with Exploratory students since December of 2014 and it is the best job he has ever had. He now serves both in an advising capacity and as a leader for his colleagues, as an assistant director for student advising. He has also held many leadership positions at UC, including his work chairing the planning committee for the 2021-2022 UC Advising Conference and also serving as the Communications Chair for UCAADA. In fact, his work as a campus leader has been recognized with awards and nominations, among which is the 2019 Barbara Schooley Award for exceptional contributions to the UC advising community.

Before working at UC, Matt spent thirteen years of employment as a public school band director. Though this may seem like a big jump, both careers are very similar and involve teaching, mentoring, and above all, helping young people to find a meaningful path.

Matt enjoys making and listening to music, puzzles of all kinds, digital photography, cooking, and spending time with his wonderful family.
Master of Music Education: The Hartt School and the University of Hartford Hartford, CT, 2007 (Instrumental music pedagogy)
Bachelor of Music Education: Lawrence University Appleton, WI, 2001
Bachelor of Trombone Performance: Lawrence University Appleton, WI, 2001
-MLTI-1075 DISCOVERING UC Level:Undergraduate