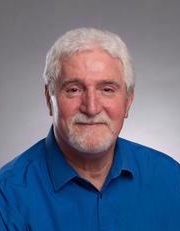 Massoud Maxwell Rabiee
Professor
Rhodes Hall
822
CEAS - Electrical and Computer Engineeri - 0030
Personal Statement:
I have taught electrical engineering and electrical engineering technology courses full-time and part-time since August 1982.  I have also worked several years in the electric energy and control industry on electrical engineering projects.  Prior to teaching full-time at the higher education institutions, I was senior electrical engineer in charge of the Electrical and Control Division at the Watkins Engineering Firm. Currently, I am an Electrical Engineering Professor EESG, ELTN and ROBA Program Director. 

Areas of Research and Interest:
Performance Analysis and Digital Control of Electro Mechanical Actuators, and Solid State Power Conditioning Devices.  Analysis and Digital Control of Electric Drives in Robotics and Electric Vehicle Systems.
Microprocessor Programming and Interfacing, Embedded Controllers, Micro Controllers, Programmable Automation Controllers, and Programmable Logic Controllers.
Digital Electronics and Logic Design, Digital System Hardware and Software Structure, and Analog-Digital Mixed Signal Circuits.
Design and use of computers in Industrial Network Systems, Automated Manufacturing, Industrial Control, and Process Control. 
Ph.D/ Electrical Engineering: University of Kentucky Lexington, KY, 1987 (Electric Machines & Power Electronics)
Research and Practice Interests
Digital controls, robotics and automation, electric machines & drives, industrial & process control.
Peer Reviewed Publications
C. Purdy, M.Rabiee (2020. ) Enhancing SCADA System Security .Paper 3392, MWSCAS 2020 (virtual) conference. , ,
Published Books
Max Rabiee, Programmable Logic Controllers; Hardware and Programming, 5th Edition, 2022 .G-W Publishing, Chicago IL,
UC College of Engineering and Applied Science (CEAS), 2019 Neil Wandmacher Excellent Teaching Award Registered Professional Engineer (P.E. #15735) since 1988. Eastern Kentucky University (EKU) Outstanding Professor for the 1999 to 2000 Academic Year. Member of the Eta Kappa Nu, Electrical Engineering Honor Society. Member of the Tau Beta Pi, Engineering Honor Society. Senior Member of the Institute of Electrical and Electronic Engineering (IEEE) Society.
Published Textbooks and Resources: 
Programmable Logic Controllers Hardware and Programming, M. Rabiee, Fifth Edition, 2022, ISBN978-1-64925-986-8, Published by  (G-W) Publishing Company, Tinley Park, IL.
Laboratory Manual for Programmable Logic Controllers, M. Rabiee, 978-1-64925-987-5.
Individual Subscription for the Programmable Logic Controllers, M. Rabiee, ISBN
978-1-63776-196-0.Instructor Resources for the Programmable Logic Controllers Textbook and Lab Manual, , ISBN 978-1-63776-476-3.
Programmable Logic Controllers Assessment, , ISBN 978-1-63126 938-7.
 
I wrote a chapter entitled Electric Machines Theory of Operation and Potential for Revolutionary Advances using Carbon Nanotube and Soft Magnetic Composite Materials for the textbook Nanotube Super-fiber Materials, Second Edition. Textbook is due for publication in September 2018 

Programmable Logic Controllers; Hardware and Programming, M. Rabiee, Fourth Edition, 2018, ISBN 978-1-63126 932-5, Published by Goodheart-Willcox (G-W) Publishing Company, Tinley Park, IL.Laboratory Manual for Programmable Logic Controllers, M. , 2018, ISBN 978-1-63126-934-9.
Online Text for the Programmable Logic Controllers,, 2018, ISBN 978-1-63126-935-6.
Programmable Logic Controllers Instructors and Resource CD, 2018, ISBN 978-1-63126-937-0.
Programmable Logic Controllers Instructor's Presentations for PowerPoint CD,2018, ISBN 978-1 63126-939-4.
Programmable Logic Controllers Assessment Suite, M. Rabiee, 2018, ISBN 978-1-63126 938-7.
 
Programmable Logic Controllers; Hardware and Programming, M. Rabiee, Third Edition, 2013, ISBN 978-1-60525-945-1, Published by Goodheart-Willcox (G-W) Publishing Company, Tinley Park, IL.Online Text for the Programmable Logic Controllers, M. , 2013, ISBN 978-1-61960-158-1
Laboratory Manual for Programmable Logic Controllers, 2013, ISBN 978-1-60525-948-2
Programmable Logic Controllers Instructors Resource CD, 2013, ISBN 978-1-60525-949-9
Programmable Logic Controllers PowerPoint CD Individual License, 2013, ISBN 978-1-60525-951-2.
Programmable Logic Controllers PowerPoint CD, 2013, ISBN 978-1-60525-952-9.
Programmable Logic Controllers  CD,2013, ISBN 978-1-60525-950-5.
 
Programmable Logic Controllers; Hardware and Programming, M. Rabiee, Second Edition, 2010, ISBN 978-1-60525-006-9, Published by Goodheart-Willcox (G-W) Publishing Company, Tinley Park, IL.
Laboratory Manual for Programmable Logic Controllers, M. Rabiee, 2010, ISBN 978-1-60525-007-6.
Instructors Guide for Programmable Logic Controllers, 2010, ISBN 978-1-60525-008-3.
Programmable Logic Controllers PowerPoint CD, 2010, ISBN 978-1-60525-012-0.
Programmable Logic Controllers Instructors Resource CD, 2010, ISBN 978-1-60525-009-0.
Programmable Logic Controllers ExamView CD, 2010, ISBN 978-1-60525-010-6.

Allen Bradley SCL503 Programmable Controllers, M. Rabiee, 2009, ISBN 1-55756-205-9, Published by Energy Concepts Incorporated (ECI), Chicago, IL.
Instructor's Guide for Allen Bradley SCL503 Programmable Controllers, 2009, ISBN 1-55756-391-8.
 
Programmable Logic Controllers; Hardware and Programming, M. Rabiee, 2002, ISBN 1-56637-873-7, Published by Goodheart-Willcox (G-W) Publishing Company, Tinley Park, IL.
Laboratory Manual for Programmable Logic Controllers, M. Rabiee, 2002, ISBN 1-56637-874-5.
Instructor's Guide for Programmable Logic Controllers, 2002, ISBN 1-56637-875-3.
 
Allen Bradley SCL500 Programmable Controllers, M. Rabiee, 2000, ISBN 1-55756-152-4, Published by Energy Concepts Incorporated (ECI), Chicago, IL.
Instructor',