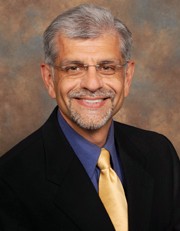 Andre Andre Rahim , MD
Associate Professor of Clinical
Medical Sciences Building
COM Radiology Abdominal - 0761
Bachelor of Science: Wright State University Dayton, Ohio, 1984 (Biomedical Engineering)
Medical Degree: University of Cincinnati College of Medicine Cincinnati, Ohio, 1989
Internship: University of Cincinnati Medical Center Cincinnati, OH, 1990 (General Surgery )
Residency : University of Cincinnati Medical Center Cincinnati, OH , 1994 (Diagnostic Radiology)
Fellowship : University of Cincinnati Medical Center Cincinnati, OH , 1995 (Interventional Radiology and Body Imaging)
American Board of Radiology (Interventional and Diagnostic Radiology) (Certification Date: 10-16-2017 )
Diagnostic Radiology
Interventional Radiology
Radiology
Interventional Radiology and Diagnostic Radiology
Radiology-Diagnostic
Vascular and Interventional Radiology
Positions and Work Experience
09-01-2004 -To Present Associate Professor , University of Cincinnati College of Medicine Department of Radiology, Cincinnati OH
05-22-2001 -To Present Active Staff , Childrens Hospital Medical Center , Cincinnati, OH
07-01-1995 -08-31-2004 Assistant Professor , University of Cincinnati College of Medicine Department of Radiology, Cincinnati OH
07-1995 - Assistant Chief of Clinical Radiology, Veterans Administration Medical Center , Cincinnati OH
07-1995 -To Present Attending Staff, The University Hospital , Cincinnati OH
08-2001 -02-2002 TrapEase Vena Cava Filter placement with one-year follow-up of patients
1984 -1985 Jerrold Petrofsky, Department of Biomedical Engineering, Wright State University-National Center for Rehabilitation Engineering:
Peer Reviewed Publications
Rahim KA, Stambough JL (1992. ) Radiologic Evaluation of the Degenerative Cervical Spine .The Orthopedic Clinics of North America ., , 23 (2 ) ,395-404
Invited Presentations
Racadio JM, Fricke BL, Betts JB, Rahim KA, Johnson ND (2005. ) A Retrievable IVC Filter Allows Short Term Protection From Pulmonary Emboli Without Potential Complications of a Permanent IVC Filter .Annual Meeting of the Society for Pediatric Radiology, New Orleans, LA.
Zuckerman DA, Foley JL, Rahim KA, Agha A (2002. ) Initial Experience and One-year Follow-up with the TrapEase Vena Cava Filter .27th annual meeting of the Society of Cardiovascular and Interventional Radiology, Baltimore, MD; .
Valente J, Vu D, Alspaugh JP, Rahim A, Johnson SR, Alonso MH, Weber FL, Penn I, Hanto DW (1996. ) Resolution of Portal Venous System Thrombosis Following Orthotopic Liver Transplantation by Percutaneous Transhepatic Thrombolytic Therapy .International Liver Transplant Society Meeting, London, England.
Rahim A (1995. ) The Role of Interventional Radiology in Complications of Orthotopic Liver Transplantation .Radiology Grand Rounds, University of Cincinnati College of Medicine. UC. .
Rahim, AK (1992. ) Everything You Always Wanted to Know About Iodinated Intravascular Contrast Agents But Were Afraid to Ask .Radiology Grand Rounds, University of Cincinnati College of Medicine. UC. .
Poster Presentations
Rahim KA (1992. ) Ankylosing Spondylitis .
(Department of Radiology Education Committee ) Type:Departmental Service 2000 -To Present
(Department of Radiology Residency Selection Committee ) Type:Departmental Service 2000 -To Present
(Department of Radiology Recruitment and Retention Committee ) Type:Departmental Service 2001 -To Present
American College of Radiology
Radiological Society of North America
American Roentgen Ray Society
Society of Interventional Radiology
2001 -To Present: Examiner for American Board of Radiology Diagnostic Radiology Examination
  Monthly Radiology T-meeting Conferences.  1995 – Present

,

    Bi-weekly Interventional Radiology and Abdominal Imaging lectures for University of Cincinnati College of Medicine 3rd year medical students.  1994 – Present

,
University of Cincinnati Medical Center
234 Goodman Street
Cincinnati  Ohio, 45267-0761
Phone: 513 584-2146
Fax: (513) 584-0431
rahimka@ucmail.uc.edu