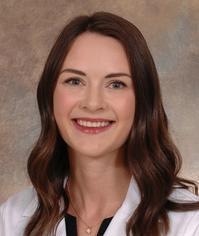 Julia Raleigh
Clinical Instructor - GME
Personal Statement
Amidst the chaos of the inpatient medicine floors, there is also a profound silence. Patients are often left alone with only their thoughts for company, thoughts of a life already lived, and those of ominous death. As medical students on the floors, we often interrupt these moments by questioning patients on their subjective complaints and past medical history. However, if we take the time to listen, we also have the unique opportunity to learn about life and death from the stories and experiences of our patients. Pam valued both her quality of life and quality of death. She openly shared with me how she had come to accept her prognosis and her desire to face death surrounded by family and friends in the comfort of her home. "Watching a peaceful death of a human being reminds us of a falling star; one of a million lights in a vast sky that flares up for a brief moment only to disappear into the endless night forever." This quote from Dr. Elisabeth Kübler-Ross' on Death and Dying gave me comfort when Pam was ultimately discharged to home hospice care.
 
Why I Chose Cincinnati
I chose Cincinnati because of its innovative and expansive educational curriculum, focus on resident wellbeing, and the collegial and friendly environment. I had a great interview with Dr. Warm and could tell that the residents were all very close and passionate about their program. I was also impressed with the opportunities for research and medical education. 
MD: State University of New York Upstate Medical University