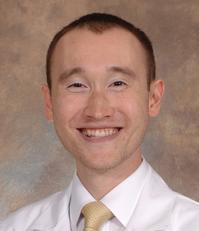 Geoff W Roberts
Medical Resident/Fellow
Personal Statement
After spending five years on the inpatient Code Team, it felt like a natural decision to pursue Internal Medicine as a career path. Over and over, I had been exposed to the physicians I would strive to become, and the situations I would hope to one day lead. I set my sights on becoming a physician that could understand the interplay and complexities of the pathological conditions which most commonly affect patients' lives. I had hundreds of encounters performing chest compressions on patients, while frustratingly lacking the knowledge of the health circumstances that had brought me face to face with those patients. In developing this knowledge base, I hope to use this understanding to help patients navigate through their most vulnerable states and back to good health. Without overstating, I cannot imagine a bigger privilege than to be trusted with such a responsibility.
 
Why I Chose Cincinnati
After growing up and spending much of my adult life in the Cincinnati area, I had always set the goal of returning home for residency.  Moreover, I sought to train at a program that is both ingrained in the fabric and culture of the community, and further, one that places an emphasis on caring for the sickest patients within it.  The opportunity to learn how to care for patients of the highest acuity, and having the privilege of doing so within my home community made UC an excellent pairing for accomplishing all of my personal and professional goals.
DO: Ohio University Heritage College of Osteopathic Medicine