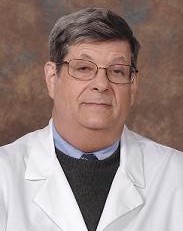 Gary A Roselle , MD
Professor of Clinical-Affiliate
Associate Chairman for Veterans Affairs
Cincinnati Department of Veteran Affairs Medical Center
Room A451
3200 Vine St
Cincinnati, Ohio 45220
Phone 513-475-6317
Fax 513-475-6415
Email gary.roselle@va.gov
Dr. Roselle is currently the program director for infectious diseases for VA Central Office in Washington D.C. The scope of this national program includes infectious diseases, infection control, VA's Emerging Pathogens Initiative, the manufacturing process for patient care, items and the storage of those items. In addition, he is the chief of medicine at the Cincinnati VA Medical Center; a professor of medicine in the department of internal medicine, Division of Infectious Diseases at the University of Cincinnati College of Medicine, and associate chairman of the department of medicine at the University of Cincinnati. Dr. Roselle serves on multiple national VA and interagency advisory committees. He serves as the VA representative on the Centers for Disease Control and Prevention's (CDC) Advisory Council for the Elimination of Tuberculosis (ACET), the CDC's National Task Force to Combat Multi-drug-Resistant tuberculosis, CDC's Public Health Plan to Combat Antimicrobial resistance task Force, Forum on Emerging Infections in the Division of Health Sciences Policy of the Institute of Medicine (IOM) National Academy of Sciences, Committee on International Science Engineering and technology (CISET) Subcommittee Two on Science Technology and Global Issues Working Group on Emerging and Re-emerging Pathogens, National Institute of Occupational Safety and health's (NIOSH) National Occupational Research Infectious Disease Team, the Drugs Medical Countermeasures Subgroup (for Biological threat Agents) of the National Science and Technology Council's Weapons of Mass Medical Countermeasures Subcommittee, the Biodefense Vaccines and Immunologics Committee Interagency Work Group Requirements Subgroup under the Office of Science and Technology Policy and the Homeland Security Council which was renamed: The Weapons of Mass Destruction Medical Countermeasures Subcommittee Requirements Subgroup, the Under Secretary's Coordinating Committee on Quality and Safety, and serves as the chair of the Technical Advisory Panel for Intravascular Catheters and Bloodstream Infections for the National Quality Forum. Dr. Roselle's formal research endeavors have included host response to toxins with an emphasis on alcohol. He actively reviews research protocols for the National Institute on Alcohol Abuse and Alcoholism (NIAAA). His published works include 88 publications, 7 book chapters, and 116 abstracts. He has been a reviewer for several scientific journals and continues to be an invited speaker at national and international meetings. Dr. Roselle sees patients at the Cincinnati VA Medical center and the University of Cincinnati Medical Center. He is also an attending physician for the Medical wards at the Cincinnati VA Medical Center.
Bachelor's Degree: Ohio State University 1969
Medical Degree: Ohio State University 1973
Residency : Northwestern University School of Medicine 1975
Fellowship: University of Cincinnati School of Medicine 1977 (Infectious Diseases )
American Board of Internal Medicine (Infectious Disease) (Certification Date: 06-27-1978 )
American Board of Internal Medicine (Certification Date: 06-16-1976 )
Infectious Disease
Research and Practice Interests
Infectious Diseases, Emerging Pathogens, Epidemiology Of Emerging Infections
Positions and Work Experience
2005 - Acting Chief of Staff, Cincinnati VA Medical Center,
2002 -2003 Acting Chief of Staff, Cincinnati VA Medical Center,
1984 -To Present Chief, Medical Service, Cincinnati VA Medical Center,
1995 -To Present Director, Emerging Pathogens Initiative, VA Central Office, Washington, D.C.
1988 -To Present Program Director, Infectious Diseases, VA Central Office, Washington, D.C.
1988 -To Present Associate Chairman for Veterans Affairs, Deparment of Medicine, University of Cincinnati, College of Medicine,
1989 -To Present Professor of Clinical Medicine, Infectious Disease Division, University of Cincinnati College of Medicine,
2002 -To Present Membership in the Graduate Fellows, University of Cincinnati,
1999 -2001 Faculty Research Fellow of the Institute for Health Policy and Health Services Research, University of Cincinnati,
1984 -1989 Associate Professor of Clinical Medicine, Infectious Diseases Division, University of Cincinnati, College of Medicine,
1982 -1984 Acting Chief, Medical Service, Cincinnati VA Medical Center,
1977 -1984 Assistant Professor of Medicine, Infectious Disease Division, University of Cincinnati College of Medicine,
1977 -1984 Chief, Infectious Disease Section, Cincinnati VA Medical Center,
1978 -1982 Assistant Chief, Medical Service, Cincinnati VA Medical Center,
Peer Reviewed Publications
Jain, Rajiv; Kralovic, Stephen M; Evans, Martin E; Ambrose, Meredith; Simbartl, Loretta A; Obrosky, D Scott; Render, Marta L; Freyberg, Ron W; Jernigan, John A; Muder, Robert R; Miller, LaToya J; Roselle, Gary A (2011. ) Veterans Affairs initiative to prevent methicillin-resistant Staphylococcus aureus infections.The New England journal of medicine, , 364 (15 ) ,1419-30 More Information
Gaydos, Joel C; Tomich, Nancy; Russell, Kevin L; Jordan, Nikki N; Aronson, Naomi; Roselle, Gary A; Khabbaz, Rima F; Batsel-Stewart, Tanis; Gould, Philip L; Erdtmann, Rick; DeFraites, Robert F; Noah, Donald L (2010. ) A roundtable discussion on emerging infectious diseases--risks to U.S. service members in Afghanistan and Iraq. Military medicine, , 175 (12 ) ,937-8
de Perio, Marie A; Tsevat, Joel; Roselle, Gary A; Kralovic, Stephen M; Eckman, Mark H (2009. ) Cost-effectiveness of interferon gamma release assays vs tuberculin skin tests in health care workers.Archives of internal medicine, , 169 (2 ) ,179-87 More Information
Eldridge, Noel E; Woods, Susan S; Bonello, Robert S; Clutter, Kay; Ellingson, Leann; Harris, Mary Ann; Livingston, Barbara K; Bagian, James P; Danko, Linda H; Dunn, Edward J; Parlier, Renee L; Pederson, Cheryl; Reichling, Kim J; Roselle, Gary A; Wright, Steven M (2006. ) Using the six sigma process to implement the Centers for Disease Control and Prevention Guideline for Hand Hygiene in 4 intensive care units.Journal of general internal medicine, , 21 Suppl 2 ,S35-42 More Information
Smith, Philip W; Anderson, Arthur O; Christopher, George W; Cieslak, Theodore J; Devreede, G J; Fosdick, Glen A; Greiner, Carl B; Hauser, John M; Hinrichs, Steven H; Huebner, Kermit D; Iwen, Peter C; Jourdan, Dawn R; Kortepeter, Mark G; Landon, V Paul; Lenaghan, Patricia A; Leopold, Robert E; Marklund, Leroy A; Martin, James W; Medcalf, Sharon J; Mussack, Robert J; Neal, Randall H; Ribner, Bruce S; Richmond, Jonathan Y; Rogge, Chuck; Daly, Leo A; Roselle, Gary A; Rupp, Mark E; Sambol, Anthony R; Schaefer, Joann E; Sibley, John; Streifel, Andrew J; Essen, Susanna G Von; Warfield, Kelly L (2006. ) Designing a biocontainment unit to care for patients with serious communicable diseases: a consensus statement.Biosecurity and bioterrorism : biodefense strategy, practice, and science, , 4 (4 ) ,351-65 More Information
Kelly, A A; Danko, L H; Kralovic, S M; Simbartl, L A; Roselle, G A (2003. ) Legionella in the veterans healthcare system: report of an eight-year survey. Epidemiology and infection, , 131 (2 ) ,835-9
Kralovic, Stephen M; Danko, Linda H; Simbartl, Loretta A; Roselle, Gary A (2003. ) Acute hepatitis B infection and hepatitis B surface antigen positivity reported in the Department of Veterans Affairs: occurrence in a population seeking medical assistance. Military medicine, , 168 (6 ) ,493-8
Roselle, Gary A; Danko, Linda H; Kralovic, Stephen M; Simbartl, Loretta A; Kizer, Kenneth W (2002. ) National Hepatitis C Surveillance Day in the Veterans Health Administration of the Department of Veterans Affairs. Military medicine, , 167 (9 ) ,756-9
Kralovic, Stephen M; Danko, Linda H; Roselle, Gary A (2002. ) Laboratory reporting of Staphylococcus aureus with reduced susceptibility to vancomycin in United States Department of Veterans Affairs facilities. Emerging infectious diseases, , 8 (4 ) ,402-7
Roselle, G A; Danko, L H; Kralovic, S M; Simbartl, L A; Kizer, K W (2000. ) Tuberculosis in the veterans healthcare system: a six-year review and evaluation of programme effectiveness. Epidemiology and infection, , 125 (2 ) ,315-23
Mendenhall, C L; Finkelman, F; Means, R T; Sherman, K E; Nguyen, V T; Grossman, C E; Morris, S C; Rouster, S; Roselle, G A (1999. ) Cytokine response to BCG infection in alcohol-fed mice. Alcohol (Fayetteville, N.Y.), , 19 (1 ) ,57-63
Roselle, G A; Danko, L H; Kralovic, S M; Simbartl, L A; Hilley, J; Tryhus, P (1999. ) A six-year epidemiologic review of pneumonia in Department of Veterans Affairs facilities. Military medicine, , 164 (4 ) ,293-7
Li, X; Grossman, C J; Mendenhall, C L; Hurtubise, P; Rouster, S D; Roselle, G A; Gartside, P (1998. ) Host response to mycobacterial infection in the alcoholic rat: male and female dimorphism. Alcohol (Fayetteville, N.Y.), , 16 (3 ) ,207-12
Javaheri, S; Parker, T J; Liming, J D; Corbett, W S; Nishiyama, H; Wexler, L; Roselle, G A (1998. ) Sleep apnea in 81 ambulatory male patients with stable heart failure. Types and their prevalences, consequences, and presentations. Circulation, , 97 (21 ) ,2154-9
Mendenhall, C L; Roselle, G A; Grossman, C J; Gartside, P (1997. ) II: the effects of recombinant human insulin-like growth factor-1 on immunological recovery in the malnourished alcoholic rat. Alcoholism, clinical and experimental research, , 21 (9 ) ,1682-9
Mendenhall, C L; Roselle, G A; Grossman, C J; Gartside, P (1997. ) I: the effects of recombinant human insulin-like growth factor-1 on nutritional recovery in the malnourished alcoholic rat. Alcoholism, clinical and experimental research, , 21 (9 ) ,1676-81
Roselle, G A; Danko, L H; Mendenhall, C L (1997. ) A four-year review of patients with hepatitis C antibody in Department of Veterans Affairs facilities. Military medicine, , 162 (11 ) ,711-4
Burken, M I; Roselle, G A (1997. ) Cost-effectiveness of the varicella vaccine for administration to health care workers. Journal of occupational and environmental medicine / American College of Occupational and Environmental Medicine, , 39 (7 ) ,605-7
Mendenhall, C L; Theus, S A; Roselle, G A; Grossman, C J; Rouster, S D Biphasic in vivo immune function after low- versus high-dose alcohol consumption. Alcohol (Fayetteville, N.Y.), , 14 (3 ) ,255-60
Mendenhall, C L; Roselle, G A; Gartside, P; Grossman, C J (1997. ) Effects of recombinant human insulin-like growth factor-1 and recombinant human growth hormone on anabolism and immunity in calorie-restricted alcoholic rats. Alcoholism, clinical and experimental research, , 21 (1 ) ,1-10
Mendenhall, C L; Roos, F; Moritz, T E; Roselle, G A; Chedid, A; Grossman, C J; Rouster, S D; Bennett, G L; Lake, J R (1996. ) Human hepatocyte growth factor in alcoholic liver disease: a comparison with change in alpha-fetoprotein. Department of Veterans Affairs Cooperative Study Group 275. Alcoholism, clinical and experimental research, , 20 (9 ) ,1625-30
Javaheri, S; Parker, T J; Wexler, L; Liming, J D; Lindower, P; Roselle, G A (1996. ) Effect of theophylline on sleep-disordered breathing in heart failure.The New England journal of medicine, , 335 (8 ) ,562-7 More Information
Mendenhall, C L; Moritz, T E; Roselle, G A; Morgan, T R; Nemchausky, B A; Tamburro, C H; Schiff, E R; McClain, C J; Marsano, L S; Allen, J I Protein energy malnutrition in severe alcoholic hepatitis: diagnosis and response to treatment. The VA Cooperative Study Group #275. JPEN. Journal of parenteral and enteral nutrition, , 19 (4 ) ,258-65
Mendenhall, C; Roselle, G A; Gartside, P; Moritz, T (1995. ) Relationship of protein calorie malnutrition to alcoholic liver disease: a reexamination of data from two Veterans Administration Cooperative Studies. Alcoholism, clinical and experimental research, , 19 (3 ) ,635-41
Roselle, G A; Mendenhall, C L; Chedid, A; Moritz, T E; Gartside, P (1995. ) Alcohol modulation of immune function: clinical and experimental data. Veterans Affairs Cooperative Study Groups 119 and 275. Alcoholism, clinical and experimental research, , 19 (3 ) ,551-4
Javaheri, S; Parker, T J; Wexler, L; Michaels, S E; Stanberry, E; Nishyama, H; Roselle, G A (1995. ) Occult sleep-disordered breathing in stable congestive heart failure. Annals of internal medicine, , 122 (7 ) ,487-92
Mendenhall, C L; Rouster, S D; Grossman, C J; Roselle, G A; Ghosn, S; Gartside, P (1993. ) The impact of age on alcohol toxicity in the rat. Alcohol and alcoholism (Oxford, Oxfordshire), , 28 (6 ) ,675-85
Mendenhall, C L; Rouster, S D; Roselle, G A; Grossman, C J; Ghosn, S; Gartside, P (1993. ) Impact of chronic alcoholism on the aging rat: changes in nutrition, liver composition, and mortality. Alcoholism, clinical and experimental research, , 17 (4 ) ,847-53
Grossman, C J; Nienaber, M; Mendenhall, C L; Hurtubise, P; Roselle, G A; Rouster, S; Weber, N; Schmitt, G; Gartside, P S (1993. ) Sex differences and the effects of alcohol on immune response in male and female rats. Alcoholism, clinical and experimental research, , 17 (4 ) ,832-40
Chedid, A; Mendenhall, C L; Moritz, T E; French, S W; Chen, T S; Morgan, T R; Roselle, G A; Nemchausky, B A; Tamburro, C H; Schiff, E R (1993. ) Cell-mediated hepatic injury in alcoholic liver disease. Veterans Affairs Cooperative Study Group 275. Gastroenterology, , 105 (1 ) ,254-66
Mendenhall, C L; Moritz, T E; Roselle, G A; Morgan, T R; Nemchausky, B A; Tamburro, C H; Schiff, E R; McClain, C J; Marsano, L S; Allen, J I (1993. ) A study of oral nutritional support with oxandrolone in malnourished patients with alcoholic hepatitis: results of a Department of Veterans Affairs cooperative study. Hepatology (Baltimore, Md.), , 17 (4 ) ,564-76
Mendenhall, C L; Seeff, L; Diehl, A M; Ghosn, S J; French, S W; Gartside, P S; Rouster, S D; Buskell-Bales, Z; Grossman, C J; Roselle, G A (1991. ) Antibodies to hepatitis B virus and hepatitis C virus in alcoholic hepatitis and cirrhosis: their prevalence and clinical relevance. The VA Cooperative Study Group (No. 119) .Hepatology (Baltimore, Md.), , 14 (4 Pt 1 ) ,581-9
Mendenhall, C L; Chedid, A; French, S W; Ray, M; Roselle, G A; Grossman, C J; Weesner, R E; Gartside, P S (1991. ) Alpha-fetoprotein alterations in alcoholics with liver disease. V.A. Cooperative Study Groups. Alcohol and alcoholism (Oxford, Oxfordshire), , 26 (5-6 ) ,527-34
Grossman, C J; Roselle, G A; Mendenhall, C L (1991. ) Sex steroid regulation of autoimmunity. The Journal of steroid biochemistry and molecular biology, , 40 (4-6 ) ,649-59
Mendenhall, C L; Grossman, C J; Roselle, G A; Ghosn, S; Gartside, P S; Rouster, S D; Chalasani, P V; Schmitt, G; Martin, K; Lamping, K (1990. ) Host response to mycobacterial infection in the alcoholic rat. Gastroenterology, , 99 (6 ) ,1723-6
Mendenhall, C L; Grossman, C J; Roselle, G A; Hertelendy, Z; Ghosn, S J; Lamping, K; Martin, K (1990. ) Anabolic steroid effects on immune function: differences between analogues. The Journal of steroid biochemistry and molecular biology, , 37 (1 ) ,71-6
Fujii-Hanamoto, H; Grossman, C J; Roselle, G A; Mendenhall, C L; Seiki, K (1990. ) Nuclear progestin receptors in rat thymic tissue. Thymus, , 15 (1 ) ,31-45
Roselle, G A; Mendenhall, C L; Grossman, C J (1989. ) Ethanol and soluble mediators of host response. Alcoholism, clinical and experimental research, , 13 (4 ) ,494-8
Roselle, G A; Mendenhall, C L; Grossman, C J (1989. ) Age dependent alterations of host immune response in the ethanol-fed rat. Journal of clinical & laboratory immunology, , 29 (2 ) ,99-103
Dehne, N E; Mendenhall, C L; Roselle, G A; Grossman, C J (1989. ) Cell-mediated immune responses associated with short term alcohol intake: time course and dose dependency. Alcoholism, clinical and experimental research, , 13 (2 ) ,201-5
Mendenhall, C L; Gartside, P S; Roselle, G A; Grossman, C J; Weesner, R E; Chedid, A (1989. ) Longevity among ethnic groups in alcoholic liver disease. Alcohol and alcoholism (Oxford, Oxfordshire), , 24 (1 ) ,11-9
Mendenhall, C L; Chernausek, S D; Ray, M B; Gartside, P S; Roselle, G A; Grossman, C J; Chedid, A (1989. ) The interactions of insulin-like growth factor I(IGF-I) with protein-calorie malnutrition in patients with alcoholic liver disease: V.A. Cooperative Study on Alcoholic Hepatitis VI. Alcohol and alcoholism (Oxford, Oxfordshire), , 24 (4 ) ,319-29
Mendenhall, C L; Grossman, C J; Roselle, G A; Ghosn, S J; Coyt, T Y; Thompson, S; Dehne, N E (1989. ) Phytohemagglutinin skin test responses to evaluate in vivo cellular immune function in rats. Proceedings of the Society for Experimental Biology and Medicine. Society for Experimental Biology and Medicine (New York, N.Y.), , 190 (1 ) ,117-20
Roselle, G A; Mendenhall, C L; Grossman, C J; Weesner, R E (1988. ) Lymphocyte subset alterations in patients with alcoholic hepatitis. Journal of clinical & laboratory immunology, , 26 (4 ) ,169-73
Mendenhall, C; Roselle, G A; Lybecker, L A; Marshall, L E; Grossman, C J; Myre, S A; Weesner, R E; Morgan, D D (1988. ) Hepatitis B vaccination. Response of alcoholic with and without liver injury. Digestive diseases and sciences, , 33 (3 ) ,263-9
Grossman, C J; Mendenhall, C L; Roselle, G A (1988. ) Alcohol and immune regulation. I. In vivo effects of ethanol on concanavalin A sensitive thymic lymphocyte function. International journal of immunopharmacology, , 10 (2 ) ,187-95
Baughman, R P; Roselle, G A (1987. ) Surfactant deficiency with decreased opsonic activity in a guinea pig model of alcoholism. Alcoholism, clinical and experimental research, , 11 (3 ) ,261-4
Grossman, C J; Roselle, G A; Mendenhall, C L; Warth, P (1987. ) Effects of mixed bacterial toxins on immune response. Journal of clinical & laboratory immunology, , 22 (3 ) ,139-43
Roselle, G A (1987. ) Nosocomial and nursing home-acquired pneumonia. Recent therapeutic advances. Postgraduate medicine, , 81 (1 ) ,131-2, 135-6
Roselle, G A; Mendenhall, C L; Muhleman, A F; Chedid, A (1986. ) The ferret: a new model of oral ethanol injury involving the liver, bone marrow, and peripheral blood lymphocytes. Alcoholism, clinical and experimental research, , 10 (3 ) ,279-84
Mendenhall, C L; Roselle, G A; Grossman, C J; Rouster, S D; Weesner, R E (1986. ) False positive tests for HTLV-III antibodies in alcoholic patients with hepatitis.The New England journal of medicine, , 314 (14 ) ,921-2 More Information
Greene, N B; Baughman, R P; Kim, C K; Roselle, G A (1985. ) Failure of ketoconazole in an immunosuppressed patient with pulmonary blastomycosis. Chest, , 88 (4 ) ,640-1
Roselle, G A; Bode, R; Hamilton, B; Bibler, M; Sullivan, R; Douce, R; Staneck, J L; Bullock, W E (1985. ) Clinical trial of the efficacy and safety of ticarcillin and clavulanic acid. Antimicrobial agents and chemotherapy, , 27 (3 ) ,291-6
Roselle, G A; Mendenhall, C L Ethanol-induced alterations in lymphocyte function in the guinea pig. Alcoholism, clinical and experimental research, , 8 (1 ) ,62-7
Grossman, C J; Sholiton, L J; Roselle, G A (1983. ) Dihydrotestosterone regulation of thymocyte function in the rat mediation by serum factors. Journal of steroid biochemistry, , 19 (4 ) ,1459-67
Roselle, G A; Warth, P (1983. ) Determination of serum 5-fluorocytosine concentrations in the presence of ketoconazole. The Journal of antimicrobial chemotherapy, , 12 (2 ) ,189-92
Grossman, C J; Roselle, G A (1983. ) The interrelationship of the HPG-thymic axis and immune system regulation. Journal of steroid biochemistry, , 19 (1B ) ,461-7
Roselle, G A; Mendenhall, C L (1982. ) Alteration of in vitro human lymphocyte function by ethanol, acetaldehyde and acetate. Journal of clinical & laboratory immunology, , 9 (1 ) ,33-7
Roselle, G A (1982. ) The measurement of serum 5-fluorocytosine levels in the presence of miconazole. American journal of clinical pathology, , 78 (3 ) ,358-60
Grossman, C J; Sholiton, L J; Roselle, G A (1982. ) Estradiol regulation of thymic lymphocyte function in the rat: mediation by serum thymic factors. Journal of steroid biochemistry, , 16 (5 ) ,683-90
Linnemann, C C; Dine, M S; Roselle, G A; Askey, P A (1982. ) Measles immunity after revaccination: results in children vaccinated before 10 months of age. Pediatrics, , 69 (3 ) ,332-5
Roselle, G A; Kauffman, C A (1980. ) Amphotericin B and 5-fluorocytosine: effects on cell-mediated immunity. Clinical and experimental immunology, , 40 (1 ) ,186-92
Roselle, G A; Watanakunakorn, C (1979. ) Polymicrobial bacteremia. JAMA : the journal of the American Medical Association, , 242 (22 ) ,2411-3
Roselle, G A; Baird, I M (1979. ) Aspergillus flavipes group osteomyelitis. Archives of internal medicine, , 139 (5 ) ,590-2
Roselle, G A; Kauffman, C A Case report: invasive pulmonary aspergillosis in a nonimmunosuppressed patient. The American journal of the medical sciences, , 276 (3 ) ,357-61
Roselle, G A; Kauffman, C A (1978. ) Amphotericin B and 5-fluorocytosine: in vitro effects on lymphocyte function. Antimicrobial agents and chemotherapy, , 14 (3 ) ,398-402
Roselle, G A; Clyne, D H; Kauffman, C A (1978. ) Carbenicillin nephrotoxicity. Southern medical journal, , 71 (1 ) ,84-6
Schiff, G M; Roselle, G A; Young, B; Bjornson, H S; Bjornson, A; Rotte, T; May, D; Trimble, S (1977. ) Evaluation of influenza A/New Jersey/76 split-product virus vaccine in a summer camp. The Journal of infectious diseases, , 136 Suppl ,S592-6
Evans, Martin E; Kralovic, Stephen M; Simbartl, Loretta A; Freyberg, Ron W; Obrosky, D Scott; Roselle, Gary A; Jain, Rajiv (2014. ) Nationwide reduction of health care-associated methicillin-resistant Staphylococcus aureus infections in Veterans Affairs long-term care facilities.American journal of infection control, , 42 (1 ) ,60-2 More Information
Render, Marta L; Nowak, John; Hammond, Emmett K; Roselle, Gary (2003. ) Methods for estimating and comparing VA outpatient drug benefits with the private sector.Medical care, , 41 (6 Suppl ) ,II61-9 More Information
Roselle, Gary; Render, Marta L; Nugent, Linda B; Nugent, Gary N (2003. ) Estimating private sector professional fees for VA providers.Medical care, , 41 (6 Suppl ) ,II23-32 More Information
Render, Marta L; Roselle, Gary; Franchi, Elizabeth; Nugent, Linda B (2003. ) Methods for estimating private sector payments for VA acute inpatient stays.Medical care, , 41 (6 Suppl ) ,II11-22 More Information
Mendenhall, C L; Moritz, T; Rouster, S; Roselle, G; Polito, A; Quan, S; DiNelle, R K (1993. ) Epidemiology of hepatitis C among veterans with alcoholic liver disease. The VA Cooperative Study Group 275. The American journal of gastroenterology, , 88 (7 ) ,1022-6
Mendenhall, C L; Moritz, T; Chedid, A; Polito, A J; Quan, S; Rouster, S; Roselle, G (1993. ) Relevance of anti-HCV reactivity in patients with alcoholic hepatitis. VA cooperative Study Group #275. Gastroenterologia Japonica, , 28 Suppl 5 ,95-100
Clifton, Marla; Kralovic, Stephen M; Simbartl, Loretta A; Minor, Lisa; Hasselbeck, Rachael; Martin, Tina; Roselle, Gary A (2018. ) Achieving balance between implementing effective infection prevention and control practices and maintaining a home-like setting in U.S. Department of Veterans Affairs nursing homes.American journal of infection control, , 46 (11 ) ,1307-1310 More Information
Nelson, Richard E; Evans, Martin E; Simbartl, Loretta; Jones, Makoto; Samore, Matthew H; Kralovic, Stephen M; Roselle, Gary A; Rubin, Michael A (2018. ) Methicillin-resistant Staphylococcus aureus Colonization and Pre- and Post-hospital Discharge Infection Risk.Clinical infectious diseases : an official publication of the Infectious Diseases Society of America, , More Information
Krein, Sarah L; Greene, M Todd; King, Beth; Welsh, Deborah; Fowler, Karen E; Trautner, Barbara W; Ratz, David; Saint, Sanjay; Roselle, Gary; Clifton, Marla; Kralovic, Stephen M; Martin, Tina; Mody, Lona (2018. ) Assessing a National Collaborative Program To Prevent Catheter-Associated Urinary Tract Infection in a Veterans Health Administration Nursing Home Cohort.Infection control and hospital epidemiology, , 39 (7 ) ,820-825 More Information
Singh, Maninder B; Evans, Martin E; Simbartl, Loretta A; Kralovic, Stephen M; Roselle, Gary A (2018. ) Evaluating the Effect of a Clostridium difficile Infection Prevention Initiative in Veterans Health Administration Long-Term Care Facilities.Infection control and hospital epidemiology, , 39 (3 ) ,343-345 More Information
Echevarria, Kelly; Groppi, Julie; Kelly, Allison A; Morreale, Anthony P; Neuhauser, Melinda M; Roselle, Gary A (2017. ) Development and application of an objective staffing calculator for antimicrobial stewardship programs in the Veterans Health Administration.American journal of health-system pharmacy : AJHP : official journal of the American Society of Health-System Pharmacists, , 74 (21 ) ,1785-1790 More Information
Castellino, Laila M; Gamage, Shantini D; Hoffman, Patti V; Kralovic, Stephen M; Holodniy, Mark; Bernstein, Jack M; Roselle, Gary A (2017. ) Healthcare-associated Legionnaires' disease: Limitations of surveillance definitions and importance of epidemiologic investigation.Journal of infection prevention, , 18 (6 ) ,307-310 More Information
Evans, Martin E; Kralovic, Stephen M; Simbartl, Loretta A; Jain, Rajiv; Roselle, Gary A (2017. ) Eight years of decreased methicillin-resistant Staphylococcus aureus health care-associated infections associated with a Veterans Affairs prevention initiative.American journal of infection control, , 45 (1 ) ,13-16 More Information
Goto, Michihiko; O'Shea, Amy M J; Livorsi, Daniel J; McDanel, Jennifer S; Jones, Makoto M; Richardson, Kelly K; Beck, Brice F; Alexander, Bruce; Evans, Martin E; Roselle, Gary A; Kralovic, Stephen M; Perencevich, Eli N (2016. ) The Effect of a Nationwide Infection Control Program Expansion on Hospital-Onset Gram-Negative Rod Bacteremia in 130 Veterans Health Administration Medical Centers: An Interrupted Time-Series Analysis.Clinical infectious diseases : an official publication of the Infectious Diseases Society of America, , 63 (5 ) ,642-650 More Information
Gamage, Shantini D; Ambrose, Meredith; Kralovic, Stephen M; Roselle, Gary A (2016. ) Water Safety and Legionella in Health Care: Priorities, Policy, and Practice.Infectious disease clinics of North America, , 30 (3 ) ,689-712 More Information
Gamage, Shantini D; Kralovic, Stephen M; Roselle, Gary A (2015. ) The Case for Routine Environmental Testing for Legionella Bacteria in Healthcare Facility Water Distribution Systems-Reconciling CDC Position and Guidance Regarding Risk.Clinical infectious diseases : an official publication of the Infectious Diseases Society of America, , 61 (9 ) ,1487-8 More Information
1984 Director's Commendation VAMC, Cincinnati
1991 Certificate of Recognition from Veterans of Foreign Wars
1992 Director's Commendation, VAMC, Cincinnati
1993 Commendation from DVA Secretary Jesse Brown
1995 Commendation from DVA Under Secretary Kenneth Kizer
1996 Faculty Achievement Award UC College of Medicine
1999 AMSUS, John D. Chase Award, Nominee
1999 Innovations in American Government Award Nominee (John F. Kennedy School of Government, Harvard University)
2000 Semi Finalist in The Rochester Institute of Technology and USA Today Quality Cup Competition
2001 Maxwell Finland Award for Scientific Achievement, Nominee
2002 Commendation from Deputy Under Secretary for Health Jonathan Perlin and Undersecretary for Health Robert Roswell
2006 Castle Connolly National Physician of the Year Award Nominee
2007 Health Care Heroes Award Nominee
2008 Fellow of the American College of Physicians
infection, pathogen, alcoholism, national surveillance, biothreat
Academic - Cincinnati Department of Veteran Affairs Medical Center
Room A451
Cincinnati  Ohio, 45220
Phone: 513-475-6317
Fax: 513-475-6415
gary.roselle@va.gov