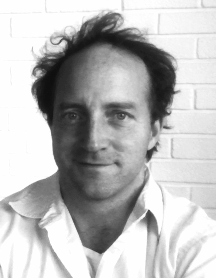 Brian Schumacher
Assistant Professor
Aronoff Center
6489A
DAAP School of Design - 0016
6489A Aronoff Center

Currently serving as an Assistant Professor and Drawing Coordinator within the School of Design, Brian Schumacher came to DAAP and The University of Cincinnati with a wide range of design, fabrication and teaching experience spanning several decades across the disciplines of architecture, studio arts and related design disciplines. He maintains an active studio practice in painting and design, and is a passionate advocate and champion for the continued relevance of hand drawing and sketching in contemporary design curriculum.  He holds a Bachelors and a Masters degree in Architecture, as well as six years of intensive study in traditional drawing and painting in private ateliers in New York City, France and Italy. He has been the recipient of numerous grants and awards, including a Vogelstein grant, the Mary Butler Trust Purchase Prize, and the American Institute of Architecture Henry Adams award for Excellence. His paintings and drawings are held in public and private collections across the United States and Europe, including the Forbes Foundation and the Pennsylvania Academy of Fine Art. Throughout his career, drawing and sketching by hand has remained a constant thread of interest.
Master of Architecture, University of Massachusetts, Amherst Amherst, MA,
Advanced studies in drawing and painting, Ecole Albert de Fois France,
Advanced studies in drawing and painting, Water Street Atelier New York City,
Drawing Intensive, Florence Academy of Art Florence, Italy,
Bachelor of Architecture and Environmental Design, University of Washington Seattle, WA,
Research and Practice Interests
Professor Schumachers research focuses on the relationship between the hand, the mind and the eye, with a particular emphasis on how the interdependence between these experiential phenomena shapes not only what we see but what we draw, and as a result, what we bring into the world as designers. He is currently working on a collection of essays, annotations and diagrams which illustrate the many ways in which drawing can be understood as a language and means for communication, much like the written and spoken word.
6489A Aronoff Center
Phone: 917-693-4865